Sale price
$26.95
Regular price
Unit price
per
Sale
Sold out
Eligible for free shipping
View full details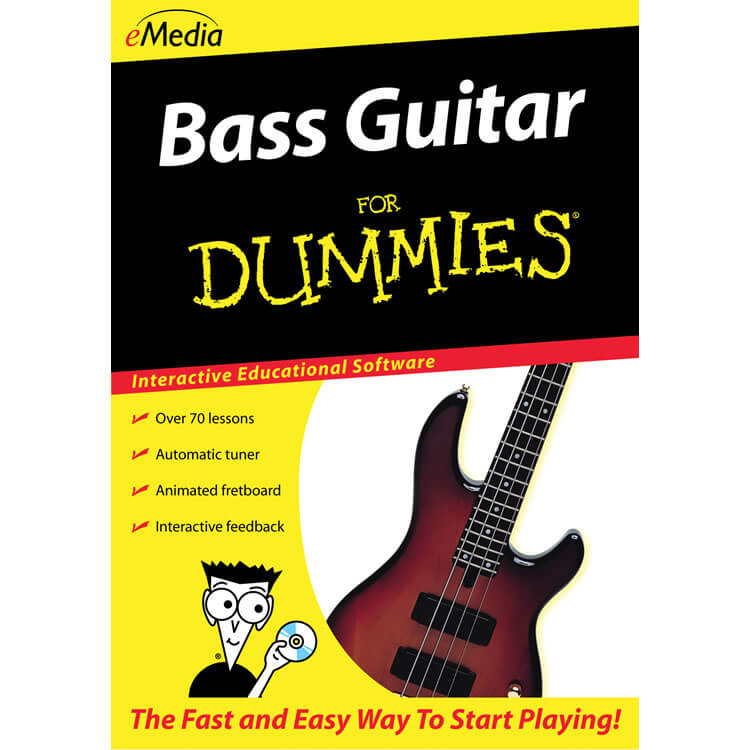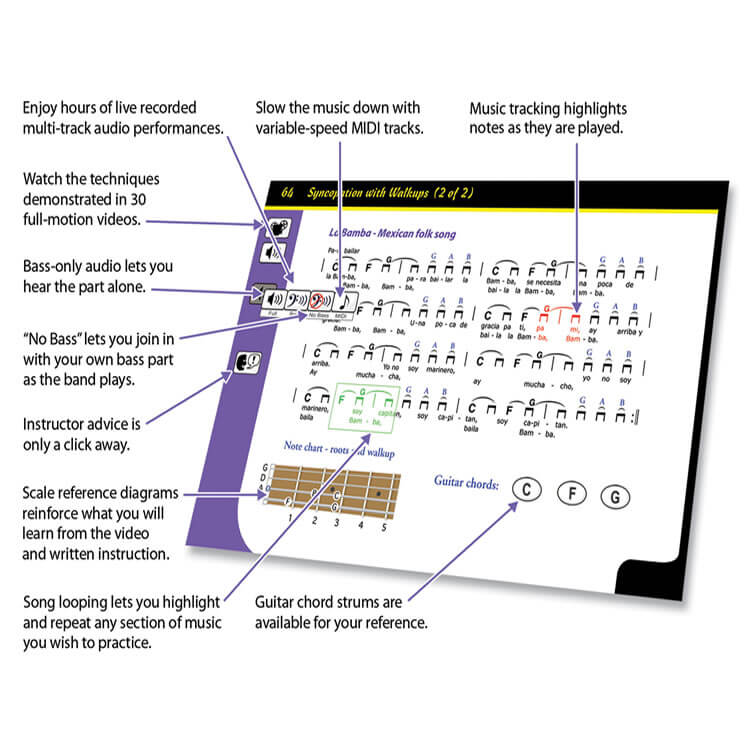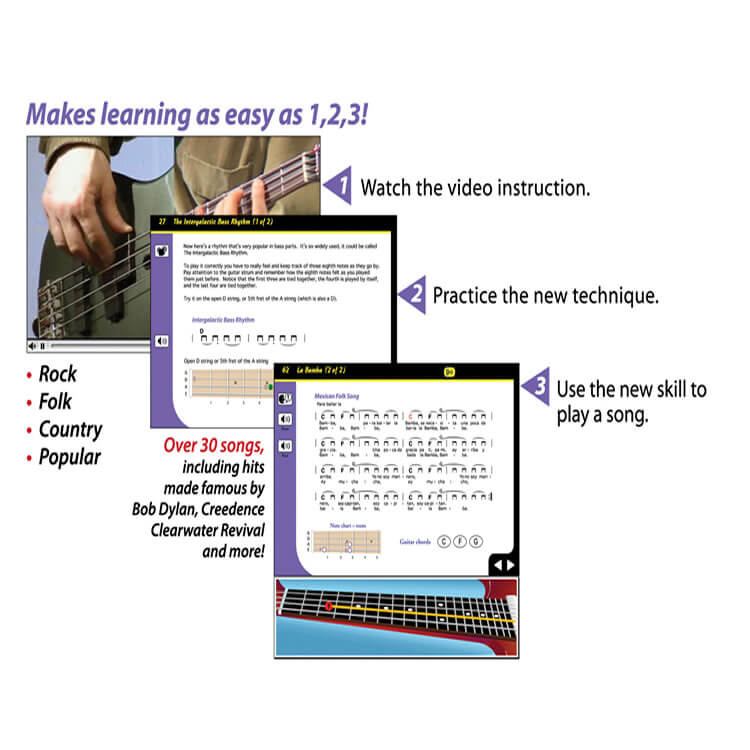 Electronic Software Download (ESD). This order will be delivered electronically. Customers ordering this item will receive an email message within a 24-48 hours of placement of their order with instructions on downloading the software.
The eMedia Bass For Dummies CD-ROM is a fun and easy way to learn bass quickly. Learn to play the bass at your own pace with techniques demonstrated in 30 full-motion videos. Have fun playing along with live recorded songs or MIDI tracks you can slow down or speed up. Youƒ??ll be able to create a bass line for any song you like! Over 70 easy-to-follow lessons start with the basics, such as tuning the bass, and move on to playing simple bass lines and catchy rhythms with fills, syncopation, and shuffle rhythms. Instant Feedback listens to your playing and highlights notes played correctly in bass lines so you can learn faster. Your teacher is professional bassist and instructor John Arbo from the New School in New York City. The excellent teaching he offers in this method offers exceptional value and will get you playing quickly!
Interactive Educational Software
ƒ?› Over 70 step-by-step video-enhanced lessons.
ƒ?› Over 30 high-quality videos with full-screen option.
ƒ?› Animated fretboard displays fingering positions as the music plays.
ƒ?› Includes an automatic tuner, metronome, and digital recorder.
ƒ?› Finger Tracker shows you the note youƒ??re playing on the fretboard.
Teaches many important bass skills including:
ƒ?› Right- and left-hand techniques
ƒ?› How to create bass lines
ƒ?› Major and minor scales
ƒ?› Using major and minor triads
ƒ?› Playing interesting rhythmic variations
ƒ?› Walkups and walkdowns
ƒ?› Chord connections and fills
ƒ?› Syncopated rhythms
ƒ?› ƒ??and much more!
Play Hit Songs! Over 30 songs including:
ƒ?› "Knockinƒ?? on Heavenƒ??s Door" - Bob Dylan
ƒ?› "Rockƒ??n Me" - The Steve Miller Band
ƒ?› "Scarborough Fair" - Made famous by Simon & Garfunkel
ƒ?› "La Bamba" - Made famous by Los Lobos
ƒ?› "Midnight Special" - Made famous by Creedence Clearwater Revival
ƒ?› "Swing Low, Sweet Chariot" - Various artists
ƒ?› "Uncle Johnƒ??s Band" - The Grateful Dead
ƒ?› "House of the Rising Sun" - Various artists
ƒ?› ... and many more!
System requirements
Windows??:
Windows XP/Vista/Windows 7/Windows 8/Windows 10
CD-ROM or Download Connection
Internet connection recommended for online activation.