Sale price
$26.95
Regular price
Unit price
per
Sale
Sold out
Eligible for free shipping
View full details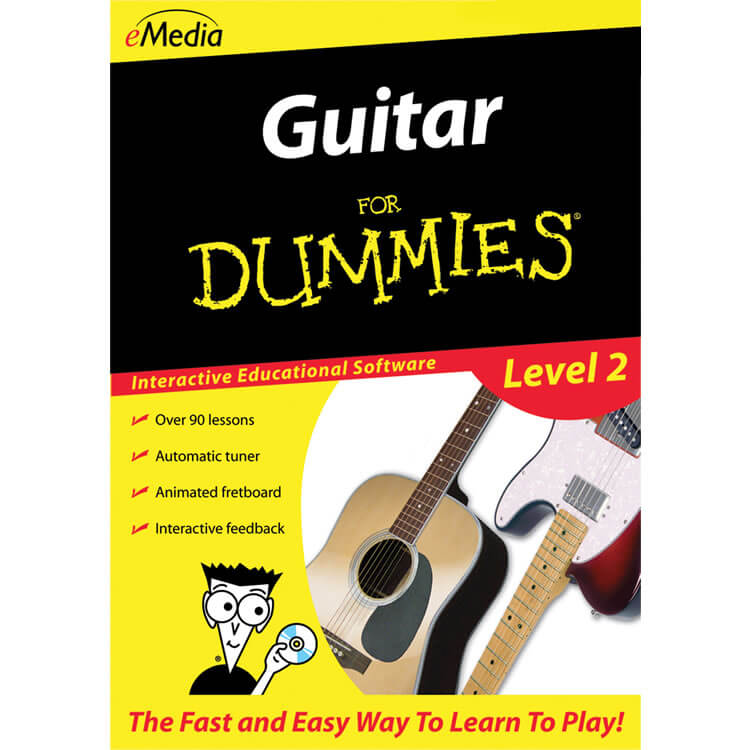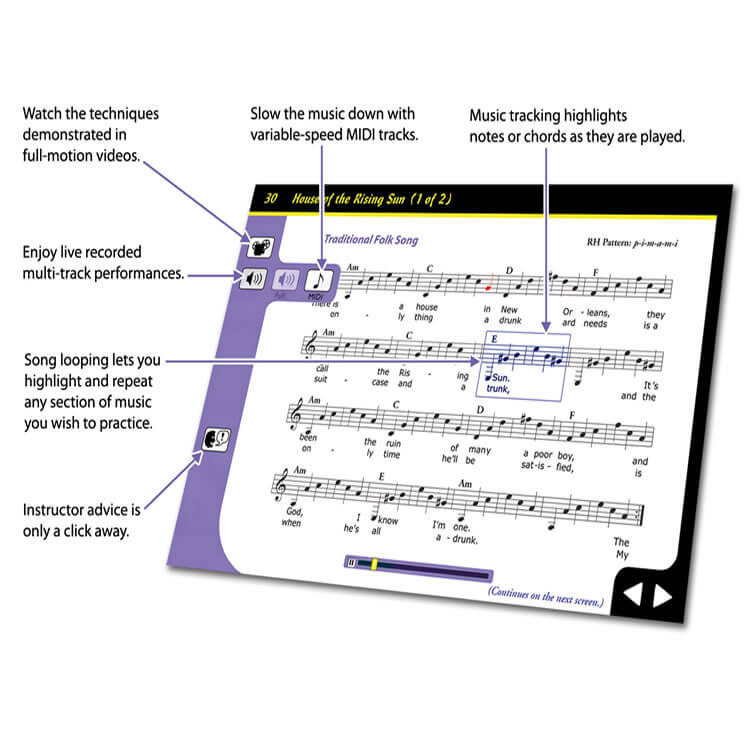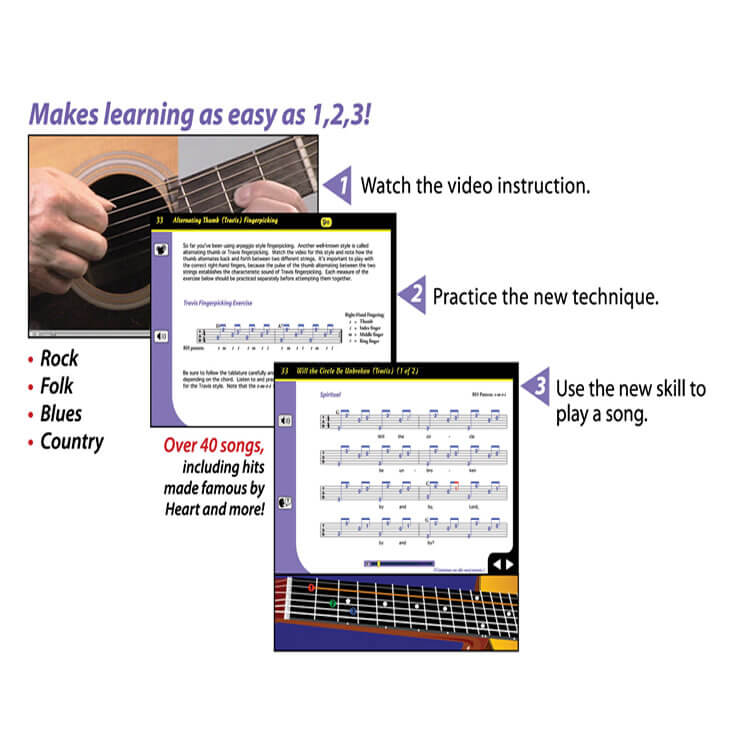 Electronic Software Download (ESD). This order will be delivered electronically. Customers ordering this item will receive an email message within a 24-48 hours of placement of their order with instructions on downloading the software.
eMedia Guitar For Dummies Level 2 gives you everything you need to continue your journey toward being an accomplished guitarist! It is perfect for anyone who already knows some open chords and is ready for more. Over 90 step-by-step lessons will take you from through reading music notation, playing melodies, fingerpicking and different styles of play including rock, blues, folk and country. New Instant Feedback listens to your playing and highlights notes played correctly in melodies so you can learn faster. Have fun playing along with live recorded songs or MIDI tracks you can slow down or speed up. Your teacher is professional guitarist Kevin Garry, Ph.D., from the University of Colorado at Boulder, who demonstrates techniques in full-motion videos. The excellent teaching he offers will help you become a good guitarist and offers exceptional value.
Play Hit Songs! Over 40 songs including:
Dreamboat Annie - Heart
Bach Minuet - Johann Sebastian Bach
Scarborough Fair - Various artists
Greensleeves - Various artists
Romanza - Various artists
House of the Rising Sun - Various artists
... and many more!
Guitar For Dummies Level 2 ƒ?? Chapters:
ƒ?› Reading Tablature and Playing Melodies
ƒ?› Bass-Note Strum with Country Tunes
ƒ?› Fingerpicking ƒ?? from Arpeggio to Travis
ƒ?› Reading Standard Music Notation
Includes:
Digital Metronome
Digital Recorder
Chord Dictionary
Automatic Tuner
Animated Fretboard
Note and Finger Tracker
Instant Feedback
Interactive Flash Card Quizzes
Learn Tablature and Standard Music Notation
Rock - Blues - Country - Folk
System requirements
Macintosh??:
Mac OS X 10.5 or later
CD-ROM or Download Connection
Internet connection recommended for online activation.