Sale price
$26.95
Regular price
Unit price
per
Sale
Sold out
Eligible for free shipping
View full details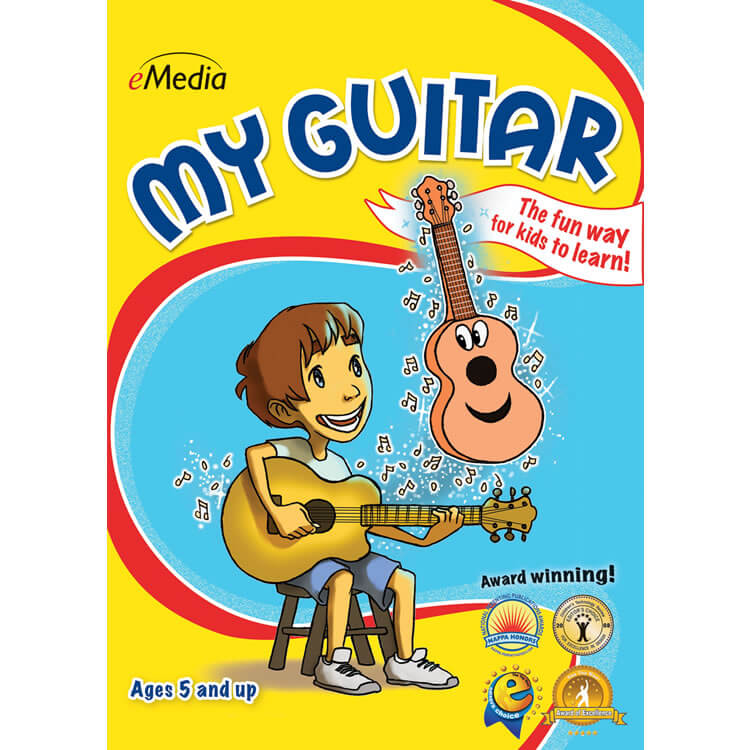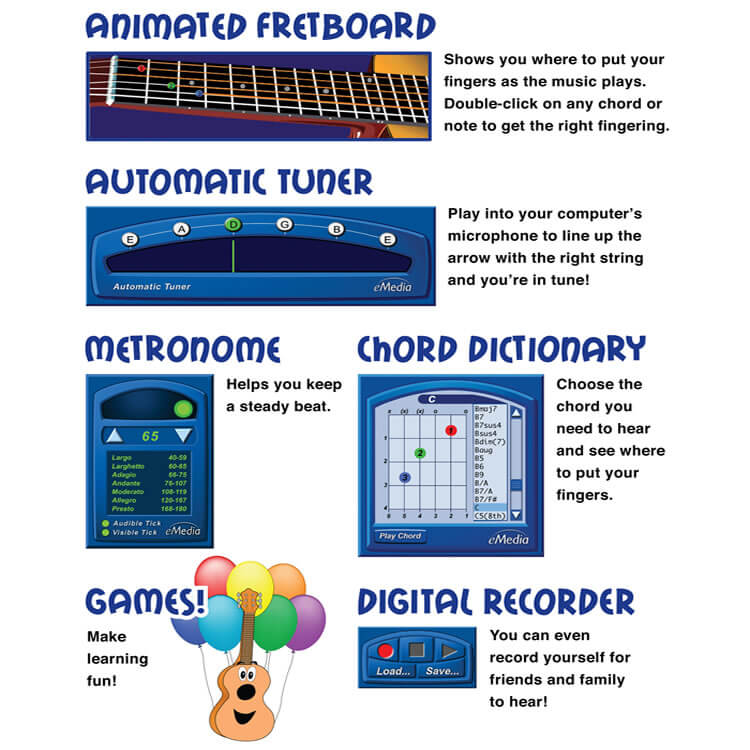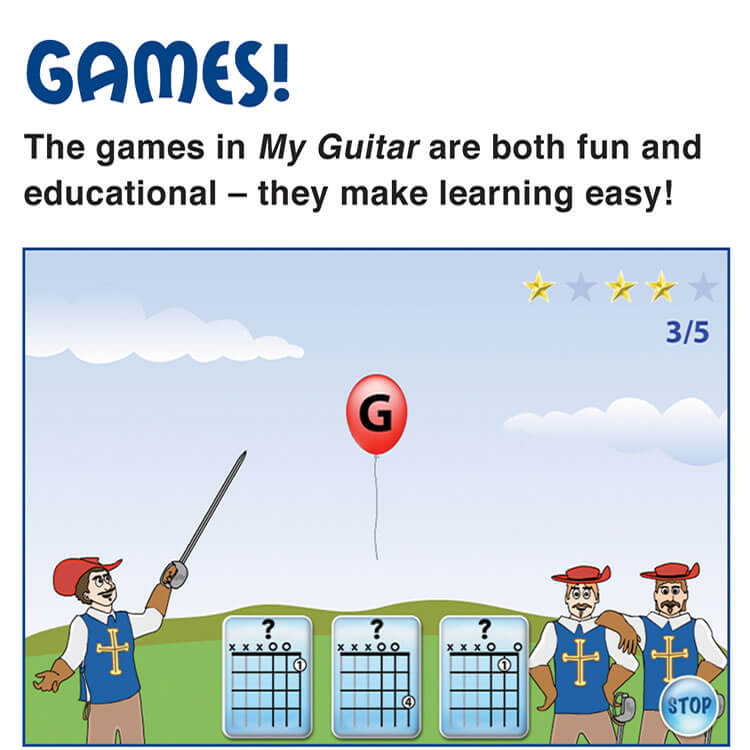 Electronic Software Download (ESD). This order will be delivered electronically. Customers ordering this item will receive an email message within a 24-48 hours of placement of their order with instructions on downloading the software.
My Guitar is a unique program that offers an exciting way for kids ages 6 and up to learn how to play acoustic guitar. The program features multimedia lessons that guide children with full-motion video demonstrations, and creatively uses interactive games to teach chords.
The animated Gary the Guitar leads kids through the over 60 lessons by Kevin Garry, Ph.D. My Guitar covers the basics, such as holding and tuning the guitar, and moves on to playing chords, songs and reading tablature notation. An animated fretboard shows kids where to put their fingers as the live recorded audio plays. With MIDI tracks, the speed of the music can be adjusted so each child can learn at his or her own pace. Handy tools such as an automatic tuner, metronome, chord dictionary and digital recorder are all included. My Guitar is the complete program that will get your child playing guitar!
Features:
ƒ?› Over 60 lessons featuring popular songs.
ƒ?› Full-motion videos guide kids through songs and playing techniques.
ƒ?› Teaches over 30 guitar chords.
ƒ?› Covers reading guitar tablature notation & playing melodies.
ƒ?› Animated Fretboard shows kids where to put their fingers as the music plays.
ƒ?› Music Tracking highlights notes or chords as they are played.
ƒ?› Sections of songs can be sped up or slowed down with MIDI tracks, so kids can learn at their own pace.
ƒ?› Creative interactive games make learning fun & exciting.
Built-in accessories:
ƒ?› Automatic Tuner
Kids can easily tune their own guitar.
ƒ?› Chord Dictionary
Includes fingering charts and audio playback for over 250 chords to make learning new songs easy.
ƒ?› Digital Metronome
Kids can keep a steady beat with audio and/or visual feedback.
ƒ?› Digital Recorder
Allows kids to record and play themselves back for friends and family to hear!
Research has proven that children who play a musical instrument do better in school, form friendships more easily and gain self-confidence. Get your child started playing with the easy and fun way to learn ƒ?? eMedia My Guitar!
System requirements
Windows??:
Windows XP/Vista/Windows 7/Windows 8/Windows 10
Download Connection
Internet connection recommended for online activation.