Sale price
$52.95
Regular price
Unit price
per
Sale
Sold out
Eligible for free shipping
View full details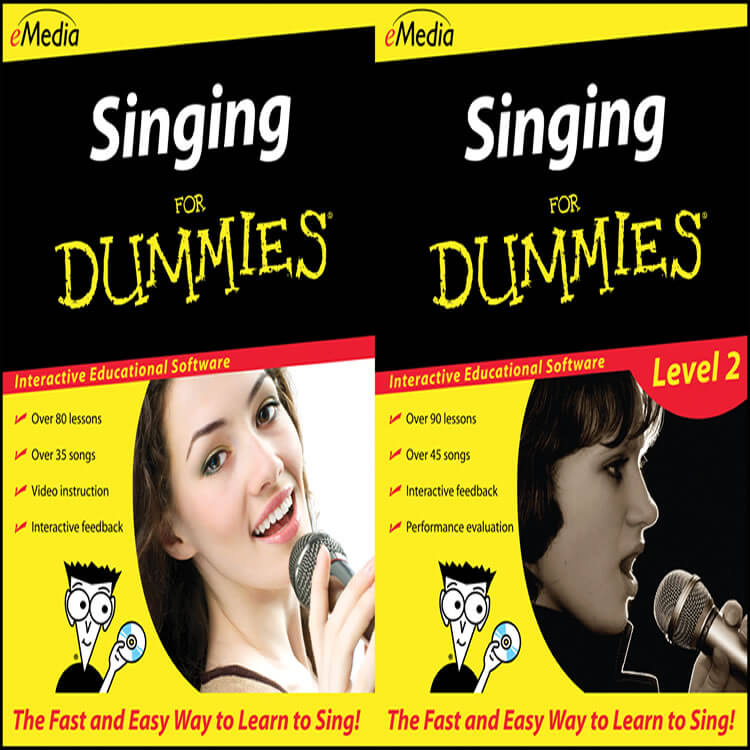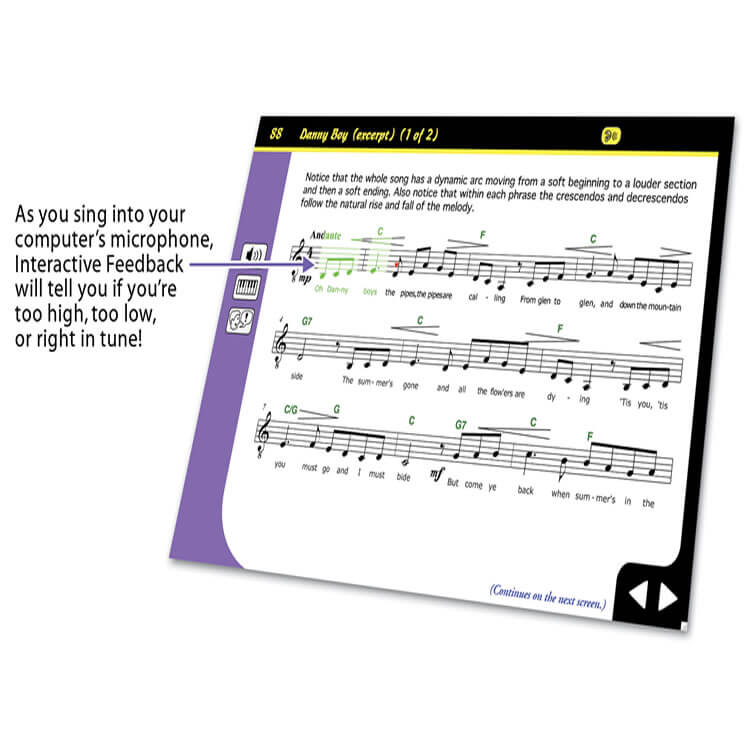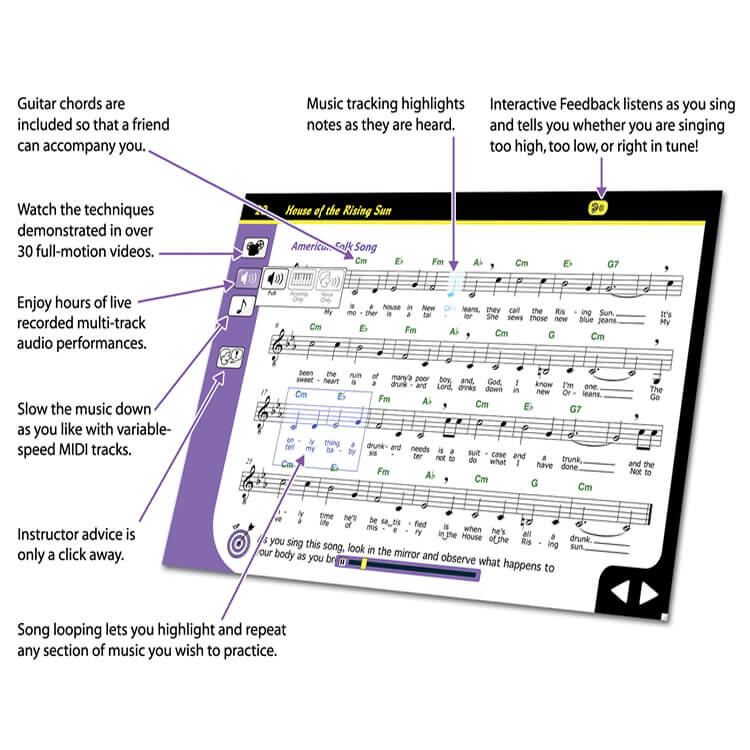 Electronic Software Download (ESD). This order will be delivered electronically. Customers ordering this item will receive an email message within a 24-48 hours of placement of their order with instructions on downloading the software.
Get a Complete Singing Course at a Great Price - eMedia Singing For Dummies Deluxe
eMedia Singing for Dummies Deluxe includes both eMedia Singing for Dummies and eMedia Singing for Dummies Level 2 to deliver a complete solution for learning how to sing with your computer. It's the fun and easy way to learn to how sing at your own pace. Professional singer and voice teacher Ory Brown, M.M., provides over 170 singing lessons to teach beginning voice students how to sing and others how to sing better. Her over 25 years of teaching and performance experience includes appearances at Carnegie Hall, Lincoln Center, and on the Late Show with David Letterman.
These easy-to-follow, interactive lessons teach you how to sing in tune, develop proper singing technique, enunciate lyrics, improve singing tone, sustain long notes, understand the physicality of singing, and learn ways to sing more expressively. Interactive Feedback listens to you sing using the computer microphone, and lets you see if you are singing a note in tune. Performance Evaluation tracks the pitch and rhythm as you sing an entire piece. Color-coded notes show where you sang flat, sharp, or in tune, and the performance is given an overall score to make it easy to see your progress. You get recordings and lesson plans for both male and female voices, in high and low ranges. Learn how to sing over 75 great songs across multiple styles, including hits from Diana Ross and John Lennon.
With more than 250 million copies in circulation, For Dummies is the most widely recognized and regarded reference series in the world
Features include:
ƒ?› Singing lesson software that teaches you how to sing in tune, sight read vocal music, breathe and support your voice, sing consonants, improve vocal tone, sing long notes, understand chest/head/mixed voice, and how to sing with more expression (vocal vibrato, messa di voce, etc.).
ƒ?› Separate male and female tracks, each with selectable high and low recordings to match the student's vocal range.
ƒ?› Performance Evaluation that shows where you sang flat, sharp, or in tune for an entire piece, and grades your performance (including rhythms).
ƒ?› Interactive Feedback technology that listens to your singing via the computer microphone and then shows you the notes you're singing on screen in notation. Color coded notes display whether you're singing flat or sharp, and an arrow shows whether you need to sing higher or lower.
ƒ?› Vocal warmups and exercises to keep you singing your best and avoid straining your voice.
ƒ?› Great songs in a variety of styles use the techniques you are learning and make practicing fun.
ƒ?› Lessons and songs with audio and variable-speed MIDI tracks where selections can be looped, slowed, or sped up.
ƒ?› Over 30 videos and animations teach you about your voice, proper technique and how your body creates sound.
ƒ?› Vocal warmups and exercises to keep you singing your best and avoid straining your voice.
ƒ?› Professionally arranged live piano accompaniments that make learning how to sing more engaging.
ƒ?› Includes a digital metronome to help your sense of rhythm and an audio recorder so you can hear yourself sing and track your progress.
Songs include:
ƒ?› "Imagine" by John Lennon
ƒ?› "L'ho Perduta (the Marriage of Figaro)"
ƒ?› "Midnight Special" made famous by Creedence Clearwater Revival
ƒ?› "Dancing in the Street" made famous by Martha and the Vandellas, David Bowie and Mick Jagger, and Van Halen!
ƒ?› "La Bamba" made famous by Los Lobos
ƒ?› "House of the Rising Sun"
ƒ?› "Stop! In the Name of Love" made famous by Diana Ross and the Supremes
ƒ?› "St. Louis Blues" and more
System requirements
Macintosh??:
Mac OS X 10.5 or later
CD-ROM or Download Connection
Internet connection recommended for online activation.