Sale price
$99.99
Regular price
Unit price
per
Sale
Sold out
Eligible for free shipping
View full details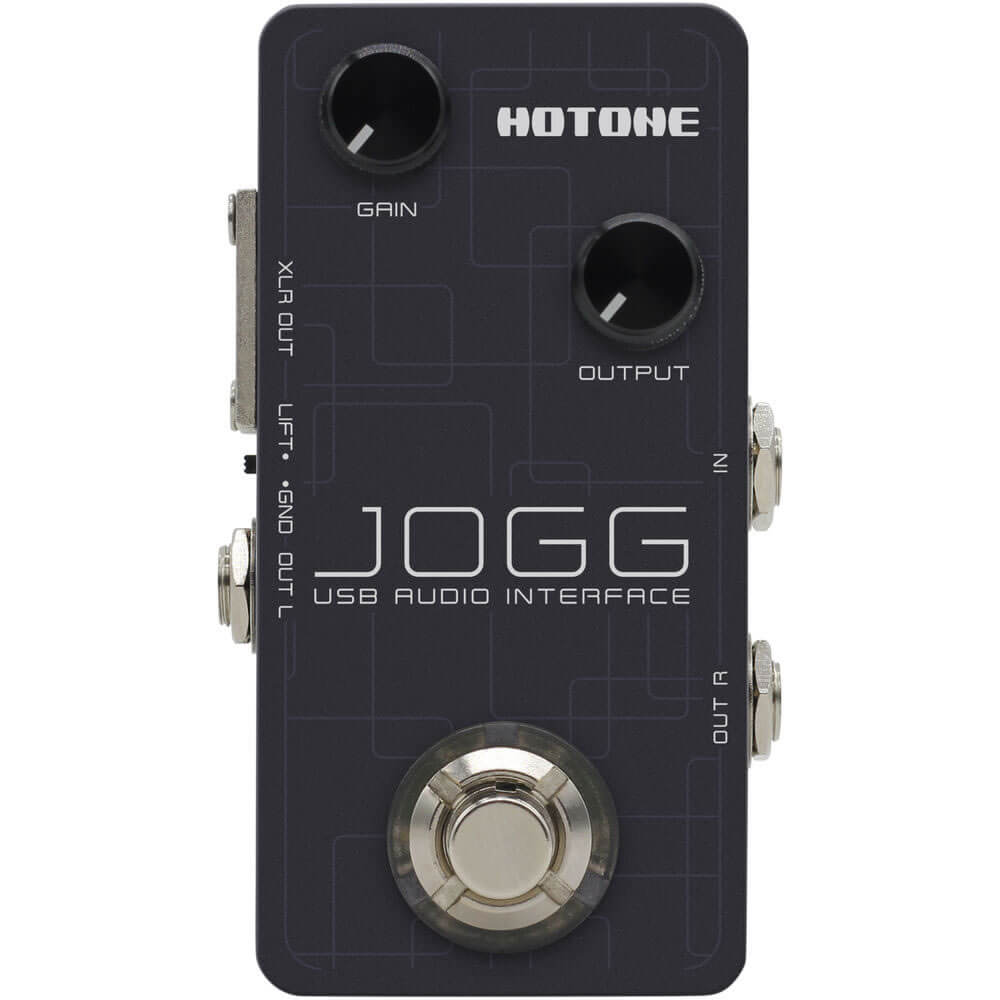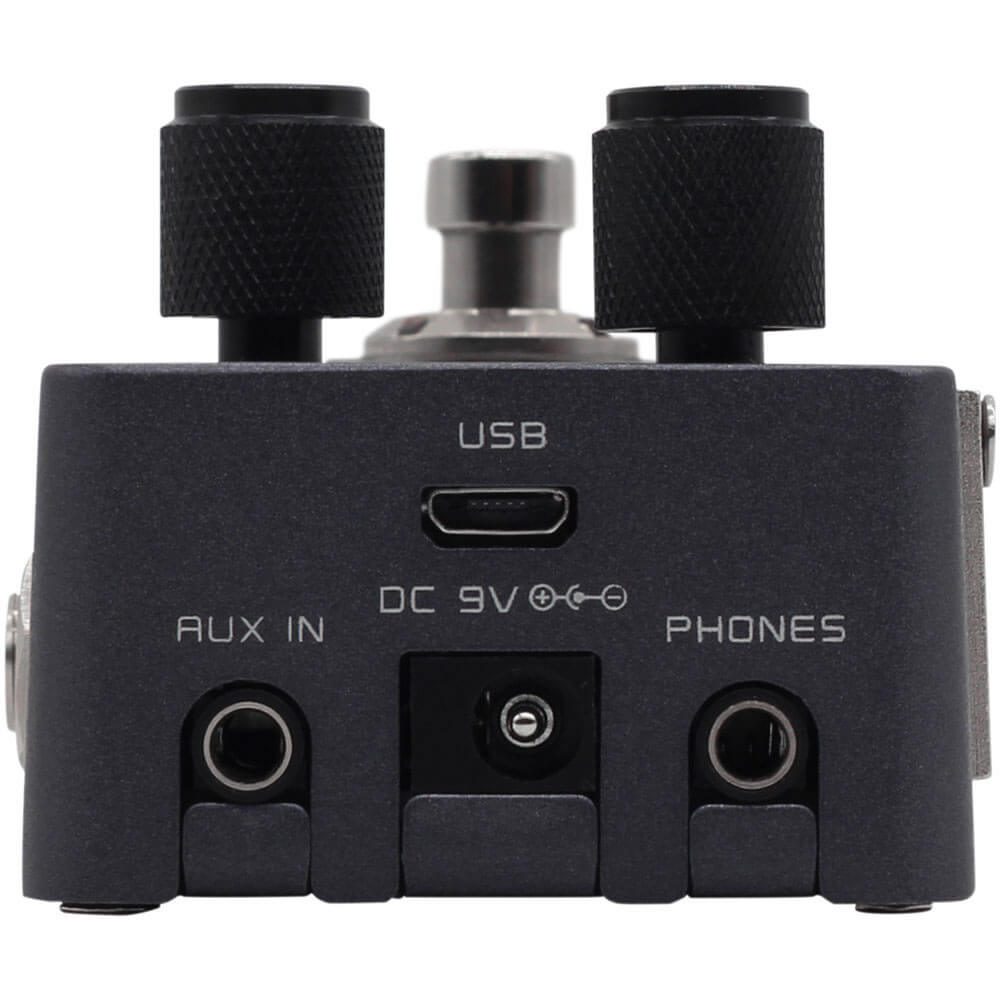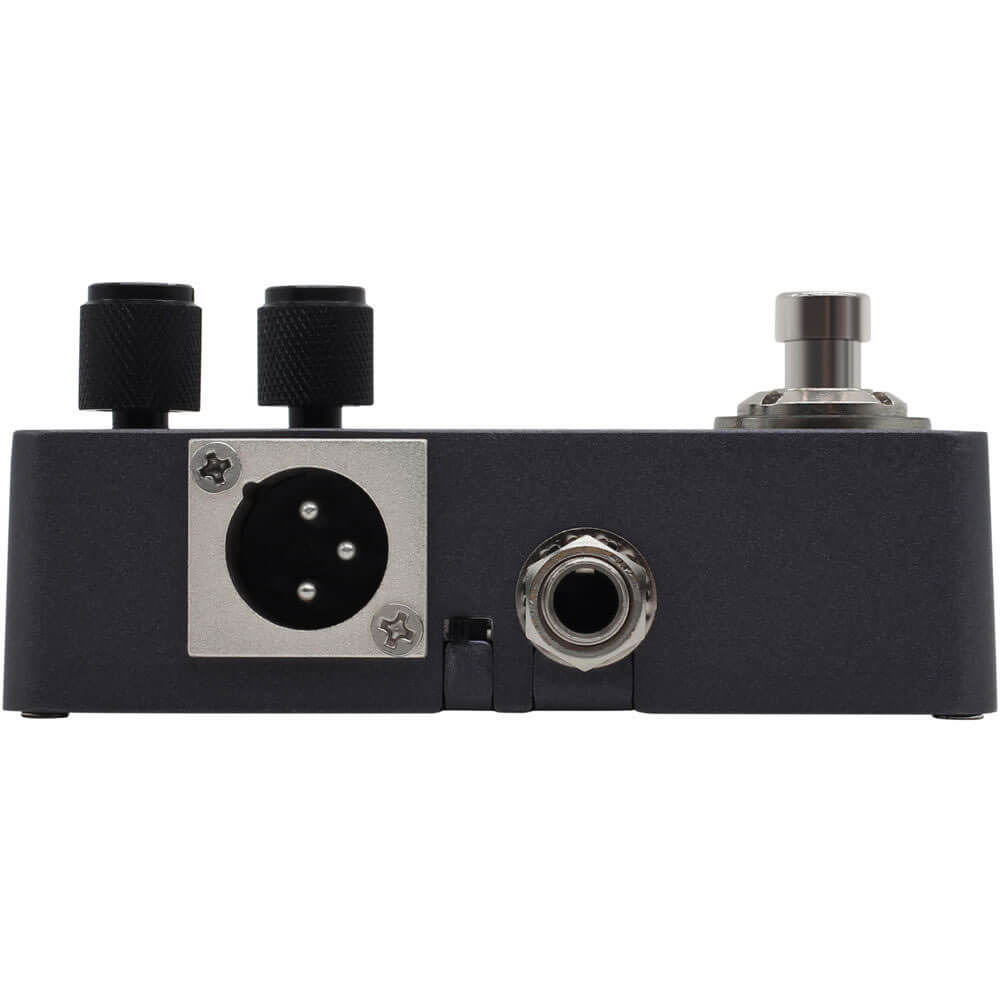 Designed for electric guitarists, the Hotone Jogg is a USB audio interface in a stompbox form factor. Plug your guitar into the Hi-Z instrument input and you can record digital audio straight to your computer or mobile device over USB.
In addition to its micro-USB port, the pedal also provides two 1/4" outputs, an XLR output for connection directly to the house PA, and a 3.5mm headphone jack. You can also route audio into the pedal thanks to a 3.5mm stereo auxiliary input.
The pedal itself gives you three controls: a Gain knob, an Output knob, and a bypass/engage footswitch. The gain knob gives you 12 dB of input gain, and the Jogg's bypass circuit is buffered to preserve your signal's integrity across long cable runs.
The pedal offers 24-bit conversion at either 44.1 or 48 kHz. The Jogg will work with Mac, Windows, Android, and iOS platforms. No drivers are required for use with most computers. To connect to mobile devices, you'll need an appropriate adapter, depending on the device, available separately.
A license of VStomp Amp virutal amp software is included with your purchase of Jogg. This software provides virtual amplifiers for use in the VStomp App or in your DAW. A power supply is included, though the pedal can also be bus-powered over USB.
Hotone Jogg USB Audio Interface Guitar Pedal - Key Features:
USB audio interface in a stompbox form factor
DSP platform delivers great sound quality and dynamic response
24-bit A/D/A conversion, 44.1 / 48 kHz sample rate
Universal audio interface compatible with PC, Mac, iOS, and Android (requires separately available adapters for mobile operation)
No driver required for most systems
Gain knob provides up to 12 dB of input gain
1/4ƒ?� Hi-Z instrument input
1/4ƒ?� unbalanced stereo outputs
Aux input and headphone output for expanded performance and monitoring
XLR output takes the pure sound direct to the mixer
Included 9V DC power supply
Bus power over USB