Sale price
$799.99
Regular price
$849.99
Unit price
per
Sale
Sold out
Eligible for free shipping
View full details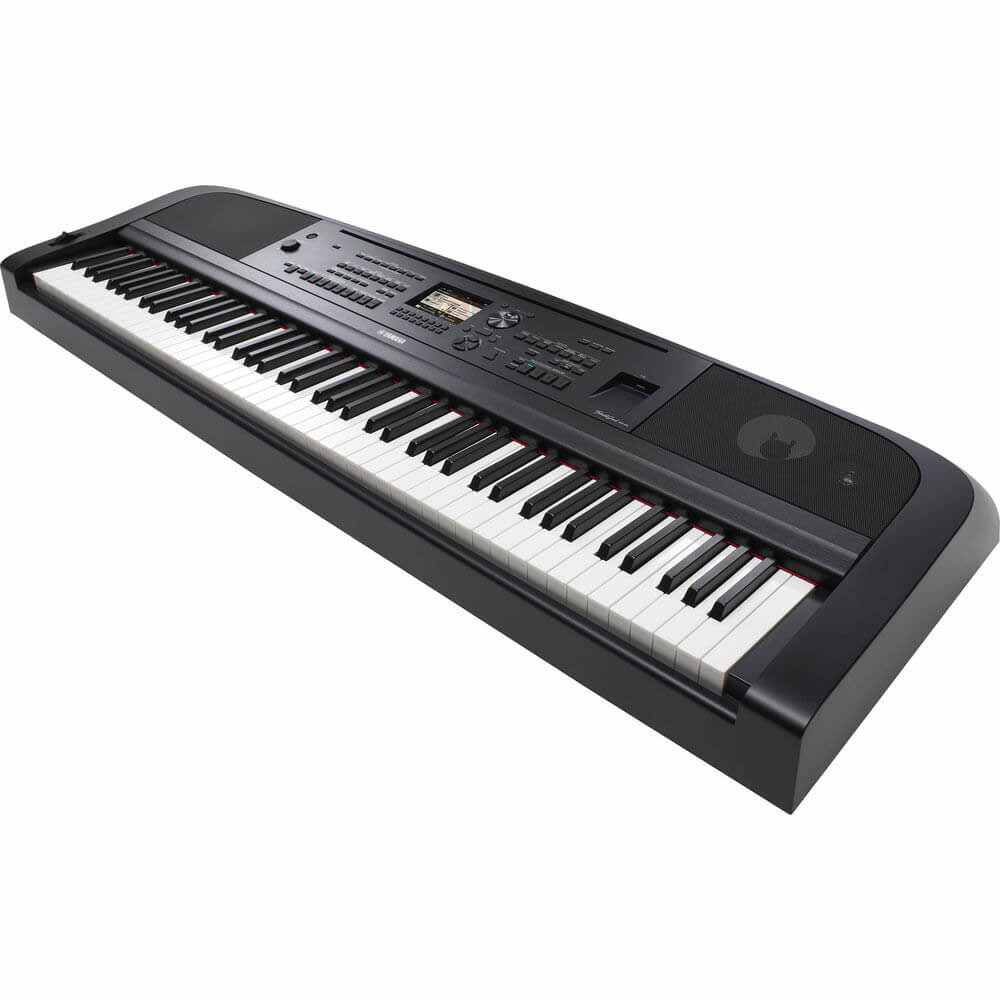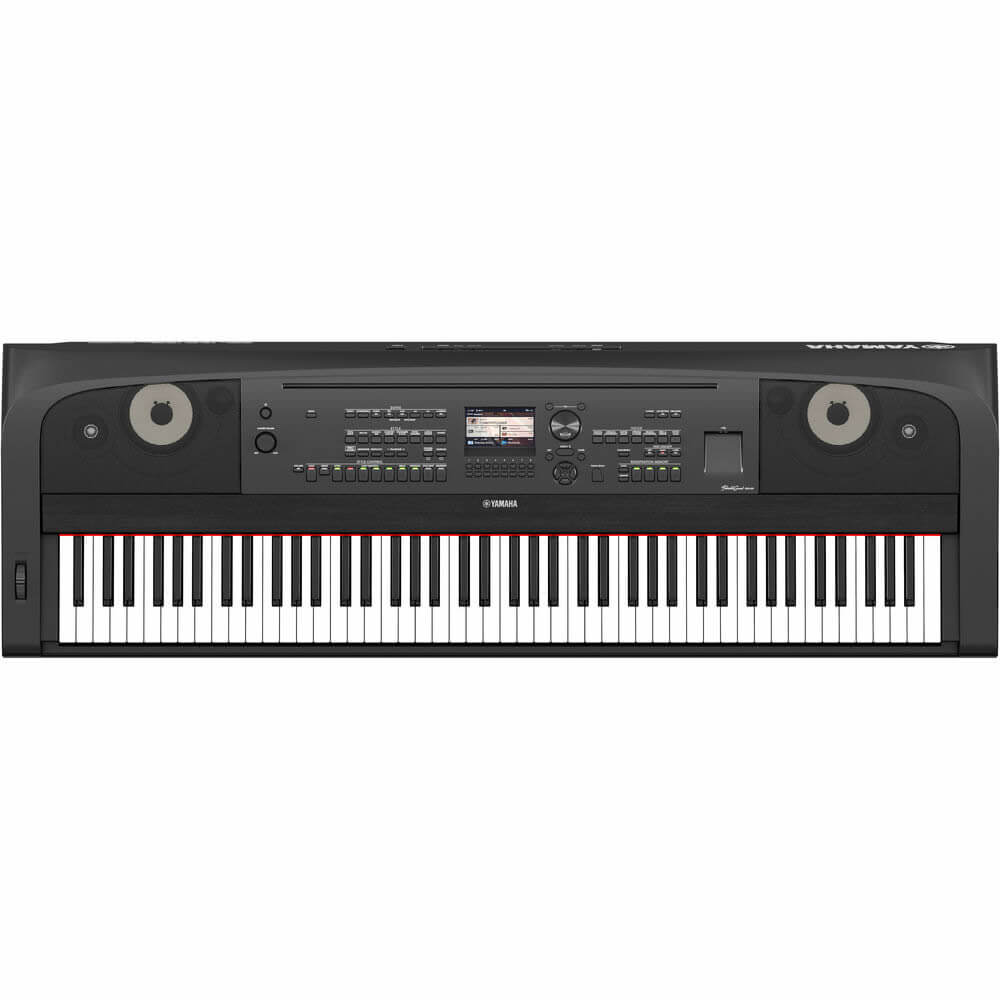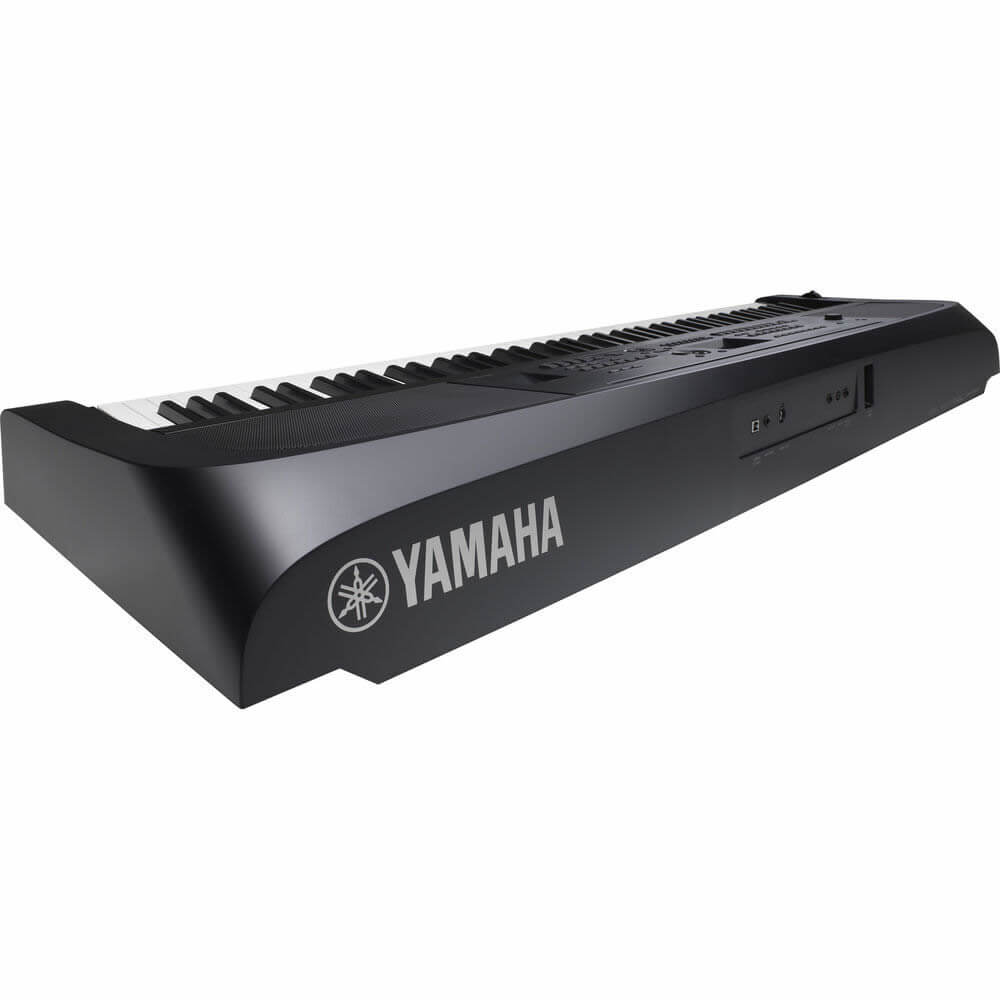 The Yamaha DGX670B 88-Key Portable Digital Grand Piano with Speakers Black is a portable digital grand piano with the authentic feel of an 88-key weighted-action keyboard, 630 high-quality piano and instrument sounds, and a stylish visual appeal with a modern body, curved edges, and luxurious wooden accents.
The DGX-670 offers the sound of a precisely sampled Yamaha flagship 9' CFX concert grand piano, which is sonically characterized by an exquisite tone across the entire dynamic range. The company's Graded Hammer Standard (GHS) keyboard features weighted action with heavier touch in the low end and lighter touch in the high end, just like the hammers inside an acoustic piano. Great for the aspiring pianist, practicing on the GHS action helps build the proper finger technique and strength for when the time comes to perform on an acoustic piano.
With 263 advanced automatic accompaniment styles that provide backing in a wide range of musical genres (including pop, R&B, and jazz), the ability to display sheet music to aid practice, Bluetooth audio to connect a smart device and play along with your favorite songs, a microphone input to sing with studio-quality FX while you play, two powerful speakers, and a headphone jack for quiet practice, the DGX-670 is well suited to help you discover (or rediscover) your love of making music, from straight-ahead piano playing to playing along with other instruments.
Navigating the wide selection of functions is made quick and easy thanks to a full-color LCD screen that features a simplified user interface and enlarged buttons on the front panel that feel comfortable to the touch.
You can mount the DGX-670 on the L300 furniture stand and attach the LP1B piano-style triple-pedal unit (both available separately) to provide an even more comfortable piano-playing experience. With matching black finish, these two additions help transform your keyboard into a compact grand-piano replacement, great in a living room, bedroom, classroom, or lounge. A music rest and a footswitch are provided.
Yamaha DGX670B 88-Key Portable Digital Grand Piano with Speakers Black ƒ?? Key Features:
Authentic Grand-Piano Sound and Touch
World-Class Yamaha 9' CFX Concert Grand
The Yamaha flagship 9' CFX concert grand piano offers sparkling highs and a powerful resonant bass combined in a sound that projects to the furthest reaches of any concert hall.
Virtual Resonance Modeling
The DGX-670 offers Virtual Resonance Modeling (VRM), which recreates the natural resonances that occur in a grand piano's strings and body and produces a rich and complex sound.
Customize Your Piano-Playing Experience
Simple and intuitive controls let you choose from different piano and instrument Voices. Try the acoustics in a rehearsal room, on a stage, in a cathedral, and other venues. You can experiment with how far to open the grand piano lid and develop a feel for the subtle differences in sound.
Authentic Piano Touch, 88-Key Weighted GHS Keyboard
The Yamaha Graded Hammer Standard (GHS) keyboard features is appropriately graded to mirror heavier bass and lighter treble hammers and accurately reproduce the distinctive touch of an acoustic grand piano.
Powerful Speaker System
The two-way system features two round 4.7" speakers for warm mids and bass, and two tweeters for clear treble. The piano sound is designed to feel immersive from the bench, while optimizing the impact of the accompaniment.
Stereophonic Optimizer for Enhanced Headphone Experience
When using headphones, the Stereophonic Optimizer lets players enjoy the ambient sound heard when sitting in front of an acoustic piano. This provides a comfortable, natural listening experience that minimizes the drawbacks of performing with headphones.
Styles and Sounds
630 High-Quality Instrument Sounds
The DGX-670 comes with 601 high-quality instrument sounds and 29 drum/SFX kits, including acoustic pianos, electric pianos, organs, brass, strings, percussion, and more. Thanks to proprietary Super Articulation technology, the distinctive nuances and characteristics of each instrument are reproduced with accurate details as you play, from breathy saxophones to ringing guitars, and warm resonant strings,
Accompaniment Automatically Adjusts to Your Playing
The DGX-670 is equipped with Adaptive Style, a function that automatically analyzes your playing in real time and adjusts your accompaniment to suit the mood of your music. Play with more intensity, and Adaptive Style ramps up the accompaniment. Switch to a mellower mood, and the Adaptive Style mellows out along with you.
Minimal Accompaniment for Simpler Sound
When you want to keep things simpler and just highlight the sound of the instrument you're playing, the Simple Style function quickly strips the accompaniment down to rhythm and bass at the push of a button.
Pro Chords Played Simply
With a single finger on your left hand, the Smart Chord function lets you create entire chords, from simple pop triads to complex jazz 7th and 9th chords. Accompaniment Styles create the rest of your virtual band, so you can focus on playing your music.
Unison and Accent for More Creative Options
Unison and Accent are functions that open up a wide array of expressive capabilities. With Unison, you play a phrase while pressing the foot pedal, making the accompaniment Style play in unison with you. This lets you perform signature lines found in iconic songs, or create your own signature licks for the whole band to follow. Accent lets you add rhythmic shots to accentuate notes of your choice simply by playing a little harder.
Fun Features
Plug-In a Microphone for Karaoke or Singing While you Play
With a microphone (available separately) connected to the DGX-670 and song lyrics shown on the display, you can enjoy singing along with your keyboard performance or song playback. Moreover, you can apply various studio-quality effects such as echo, reverb, and chorus to your singing voice. You can also cancel the vocal part on audio recordings, letting you sing along with (or instead of) your favorite artists and groups.
Connect Wirelessly for Bluetooth Audio
You can play music through the audio system on the DGX-670 by using a Bluetooth-enabled smart device. You can also enjoy playing along with your favorite songs played directly from your smart device.
Audio Playback and 16-Track Recording
Audio files (WAV format) saved to a USB flash drive (available separately) can be played back on the instrument. You can also record your performance as audio files to a USB flash drive, making it easy to edit your recordings on a computer and share them over the Internet. The USB to Host feature functions as a two way 2-channel audio and 16-channel MIDI interface.
Identify Chords in Your Favorite Songs
Identify the chords in your favorite songs using the Yamaha Chord Tracker app (free download available separately). Practice and perform by extracting the chord sequence of an audio song stored on your device.
Lesson Features
The Lesson features offer a fun way to learn and master songs, with notation shown on the display. For example, when you practice the right-hand part, the playback of the left part and other parts will wait for you to play the notes correctly. This allows you to practice melodies and phrases smoothly, even if you are a beginner.