Sale price
$449.00
Regular price
Unit price
per
Sale
Sold out
Eligible for free shipping
View full details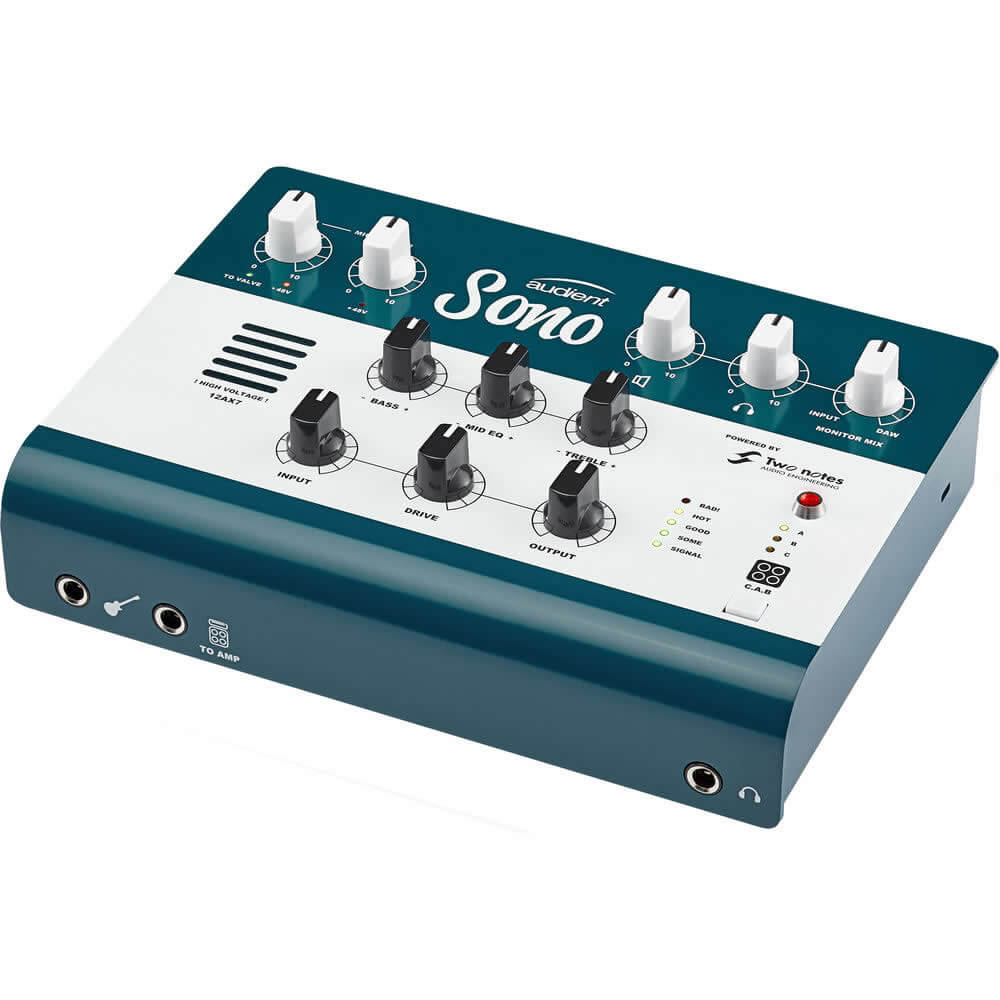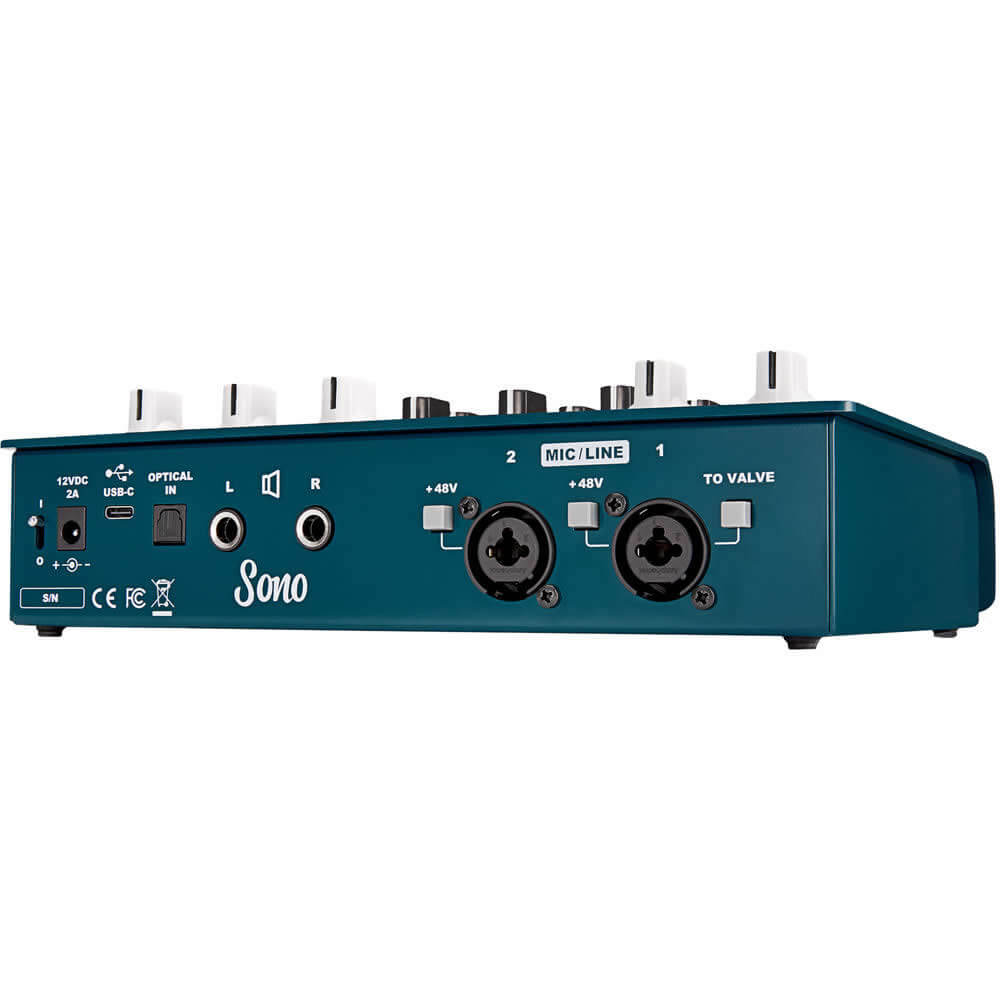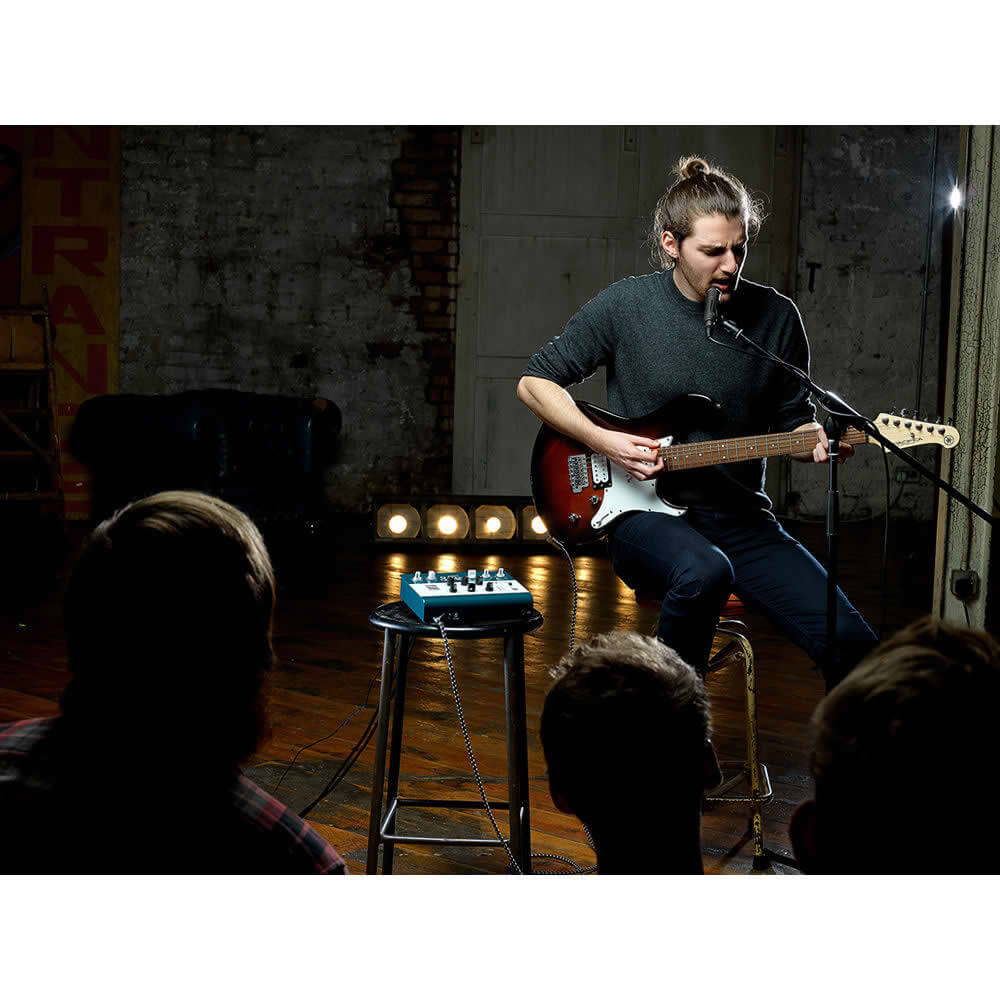 Designed for electric guitarists and their accompanying bands, the Audient Sono Guitar Recording Audio Interface is a 10-in/4-out USB type-C audio interface with a tube-powered front-end. It also sports a three-knob tone stack, as well as onboard amp-simulation and speaker-cab emulation from Two Notes, a renowned amp-modeling company.
With its relatively compact construction, the Sono can integrate with your pedalboard, accepting your whole effect chain through its amplifier input. Hit the Sono with your guitar and you've got options for how to proceed. You can tweak how hard you hit the tube with the Input knob, or how hard you hit the digital power-amp stage with the Drive Knob. The Output knob adjusts the output level. Adjust the tone to your liking with Bass, Mid EQ, and Treble knobs. Access multiple amps and cabs from the sound of Marshall 4x12s to sweet Fender timbres.
The Sono also allows you to route your output in a variety of ways: foresake the amplifier for DI feed straight to house. Monitor the sound with headphones for silent practicing, record over USB to the computer, or feed sound directly to an amplifier.
If you'd like to record a DI sound quickly and reamp later, the Sono can take a dry DI signal for later tweaking. Two combination XLR-1/4" inputs with Audient Console mic pres can accept mic and line-level sound sources. Combine these with ADAT inputs for eight channels from an external interface and you can record your band efficiently and effectively. Give yourself five channels for the drums,with three left over for guitars and bass. Plug in a condenser mic, switch on phantom power, send it through the tube, and you can now overdub some warm lead vocals.
A monitor mix allows for zero-latency monitoring while recording, so you never have to worry about latency problems during the tracking process. For the live player, Sono lets you store up to three presets on the unit itself via the Cab button, letting you take your exact sound with you live, and letting you leave the amplifier at home.
The Sono comes with a power adapter as well as two USB cables, so it can work with any computer.
Audient Sono Guitar Recording Audio Interface ƒ?? Key Features:
10-in/4-out USB interface
Classic valve preamp with 12AX7 tube
3-band tone control
Two Notes power amp and cab simulation
Reamp output
2x Audient Console mic pres
High-performance AKM AD/DA converters
ADAT input for expandability
Main speaker output
Independent headphone output
Zero-latency monitoring with monitor mix
USB 2.0 compliant
24-bit / 96 kHz
All-metal enclosure
Free plugins and software with ARC