Sale price
$1,999.99
Regular price
Unit price
per
Sale
Sold out
Eligible for free shipping
View full details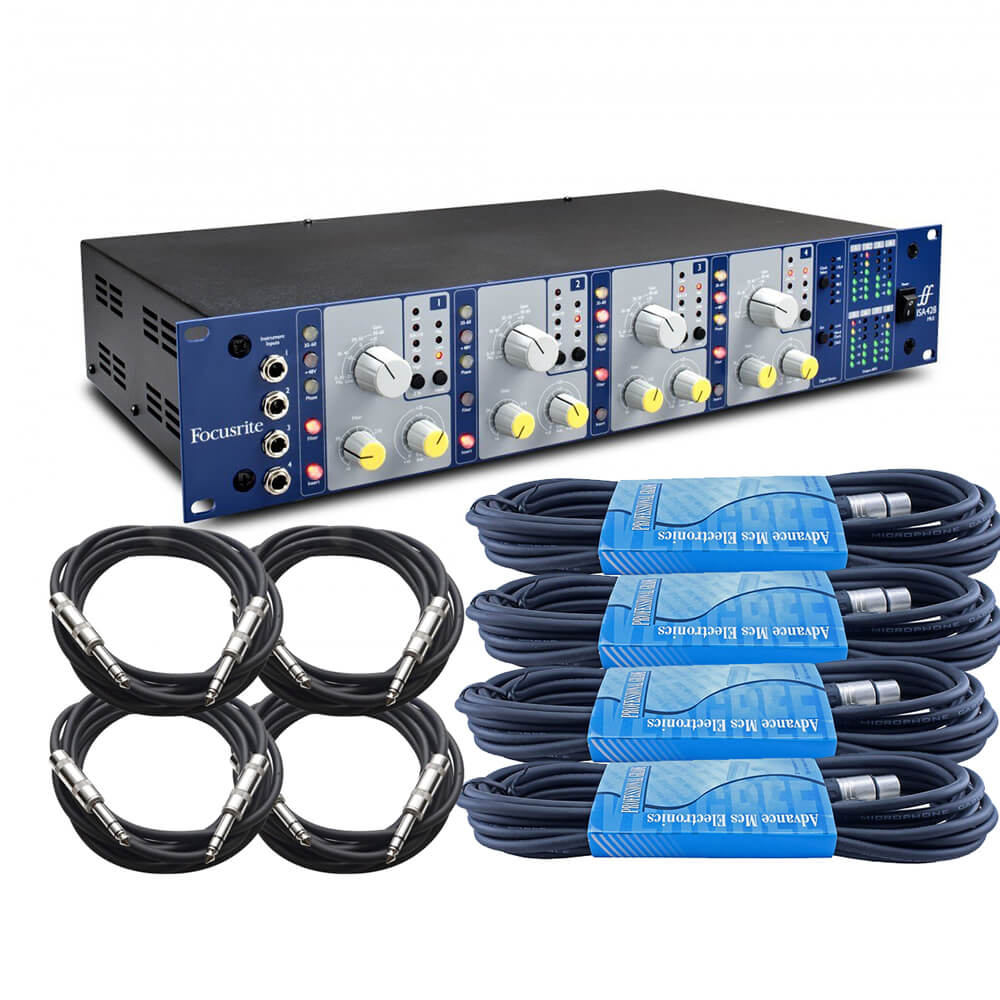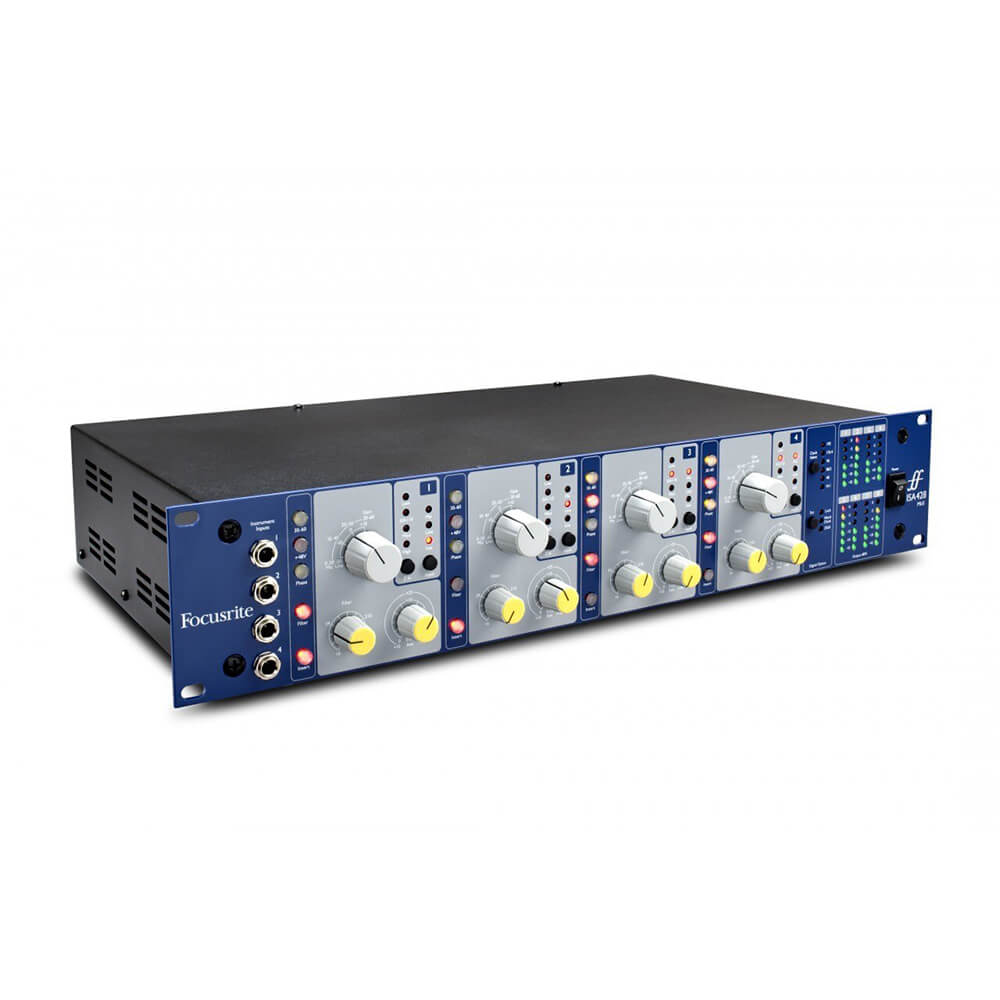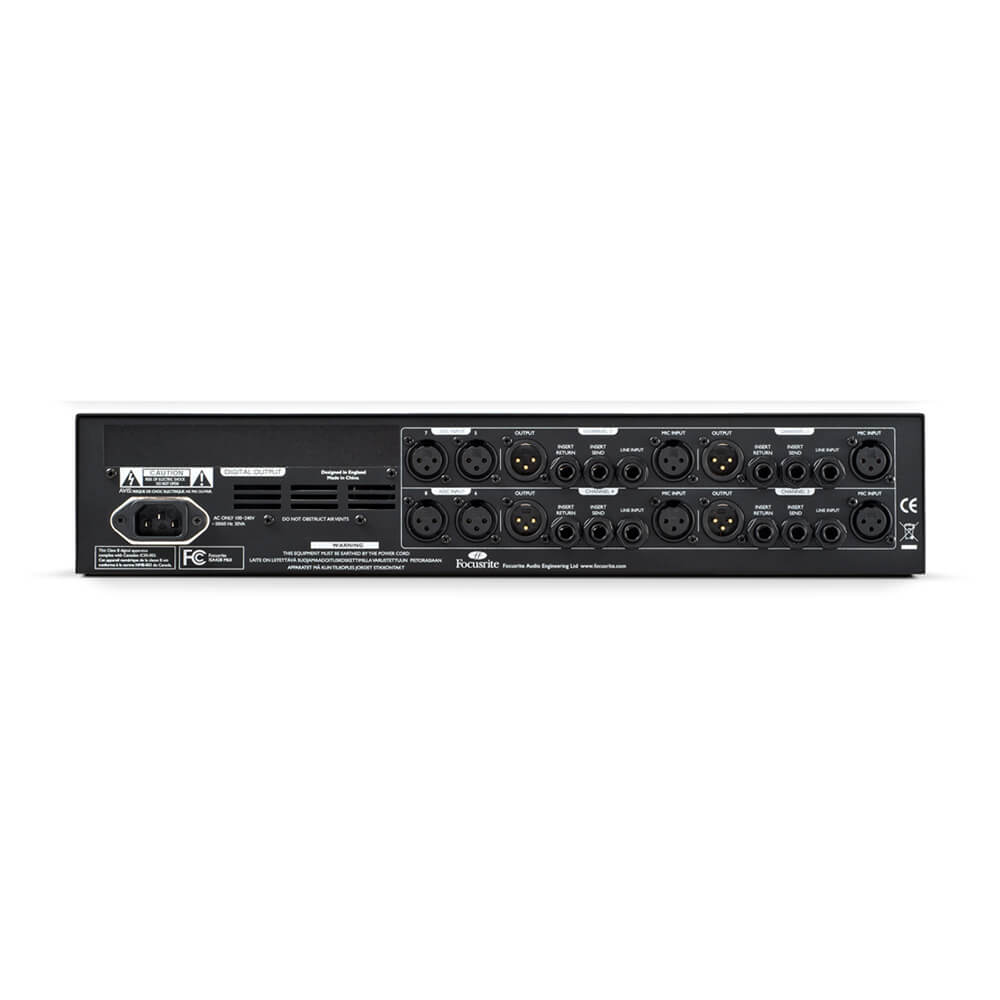 This great bundle Includes: 1 x Focusrite ISA428 MkII Four-Channel Mic Preamp, 4 x 15ft XLR Cables and 4 x 10ft TRS Cables.
The Focusrite ISA428 MkII Microphone Preamp is a four-channel microphone preamp featuring Focusrite's transformer-based preamps. With selectable input impedance, direct instrument inputs and an optional eight channels of high-quality analog to digital conversion, the unit is a perfect front end for the audio professional, whether utilizing digital or analog recording.
The ISA microphone preamp holds a reputation for delivering transparency along with subtle warmth derived from transformer core saturation. The addition of a variable impedance circuit allows users to perfectly match the preamp with any microphone, or to use different settings creatively to shape the sound of the microphone.
The extremely broad frequency response of Focusrite preamps (close to 200kHz at the top end) guarantees accurate phase response across the range of human hearing, with the roll-off point being moved entirely outside of the audible hearing range. Warmth, plus beautifully open, unrestricted high frequencies, is a classic hallmark of the mid 80's Focusrite designs to which this preamp owes its design.
The optional eight channel analog converter utilizes high-quality Burr-Brown amplifiers and PCM4220 A-D converter chips seated within Focusrite's custom analog circuitry. Specifications include a dynamic range of 122dB and jitter performance below 250 picoseconds. The card can be retrofitted at any time and due to the convenient 25-pin D-type connector, it integrates seamlessly with most digital workstations, including Pro Tools.
Focusrite ISA428 MkII Microphone Preamp ƒ?? Key Features:
Four ISA Series Transformer-Based Preamps
ISA series microphone preamps have been the producers' choice on countless hit records over the last two decades
Eight-Channel A-D Converter (Optional ƒ?? to be purchased separately)
Four additional A-D converter inputs allow eight channels of high-quality conversion, with a dynamic range of 122dB and jitter performance below 250 picoseconds
Selectable Impedance
Ideal for microphone matching or extended microphone creativity - settings include the "Vintage ISA110" setting that provides the original Focusrite signature sound
Four Front Panel Instrument Inputsƒ??
Instant access on the front fascia - no separate DI box required
Dedicated Analog Insert Points
Switchable insert points are featured on every channel, allowing routing (between pre-amp and output) through additional external processing
Variable High-Pass Focusrite Filter
Provided on every channel, this is the same filter as featured on the original ISA428
Accurate LED Meters for Every Channel
Clear metering designed to catch even the fastest and most elusive of transients
Additional Features
Phantom power available on every channel
Trim control allows 20dB of extra gain with fine adjustment
Phase reverse buttons help to correct phase issues with microphones or cables
Optional A-D converters easily synchronize to external Wordclock