Sale price
$319.00
Regular price
Unit price
per
Sale
Sold out
Eligible for free shipping
View full details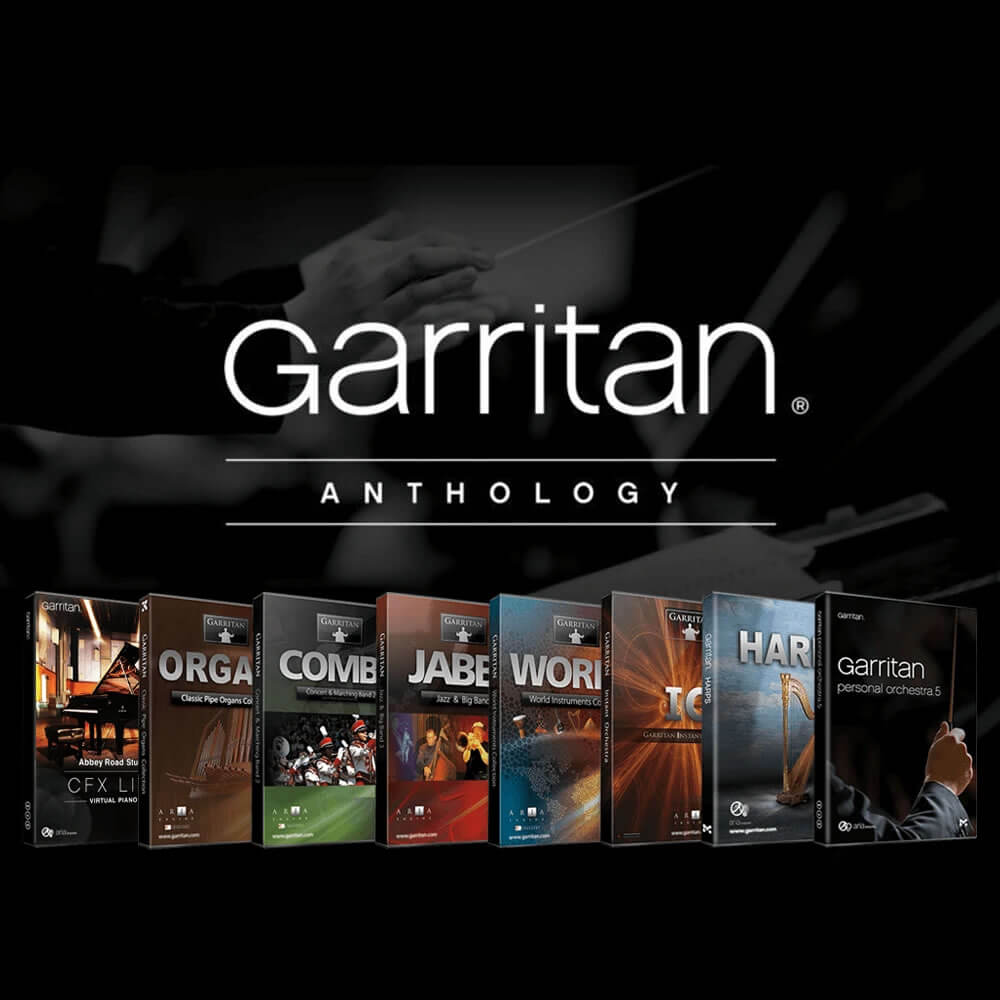 Electronic Software Download (ESD). This order will be delivered electronically. Customers ordering this item will receive an email message within a 24-48 hours of placement of their order with instructions on downloading the software.
The Garritan Anthology lets you download eight Garritan sound libraries ƒ?? every library Garritan makes except the full CFX Concert Grand ƒ?? at a savings of more than 60% off the combined individual prices.
The Garritan Anthology includes ƒ??
Garritan Abbey Road CFX Lite Virtual Piano
Garritan Classic Pipe Organs
Garritan Concert & Marching Band 2
Garritan Harps
Garritan Instant Orchestra
Garritan Jazz & Big Band 3
Garritan Personal Orchestra 5
Garritan World libraries
Whether you need a renaissance pipe organ, a mellophone group, a subcontrabass saxophone, a contra tuba, a gamelan ensemble, a special harp technique, or a quick cinematic orchestral mood, youƒ??re covered. Whatƒ??s more, because you download each library individually, you can manage your drive space any way you wish, and never have to worry about leaving any sounds at home.