Sale price
$349.00
Regular price
Unit price
per
Sale
Sold out
Eligible for free shipping
View full details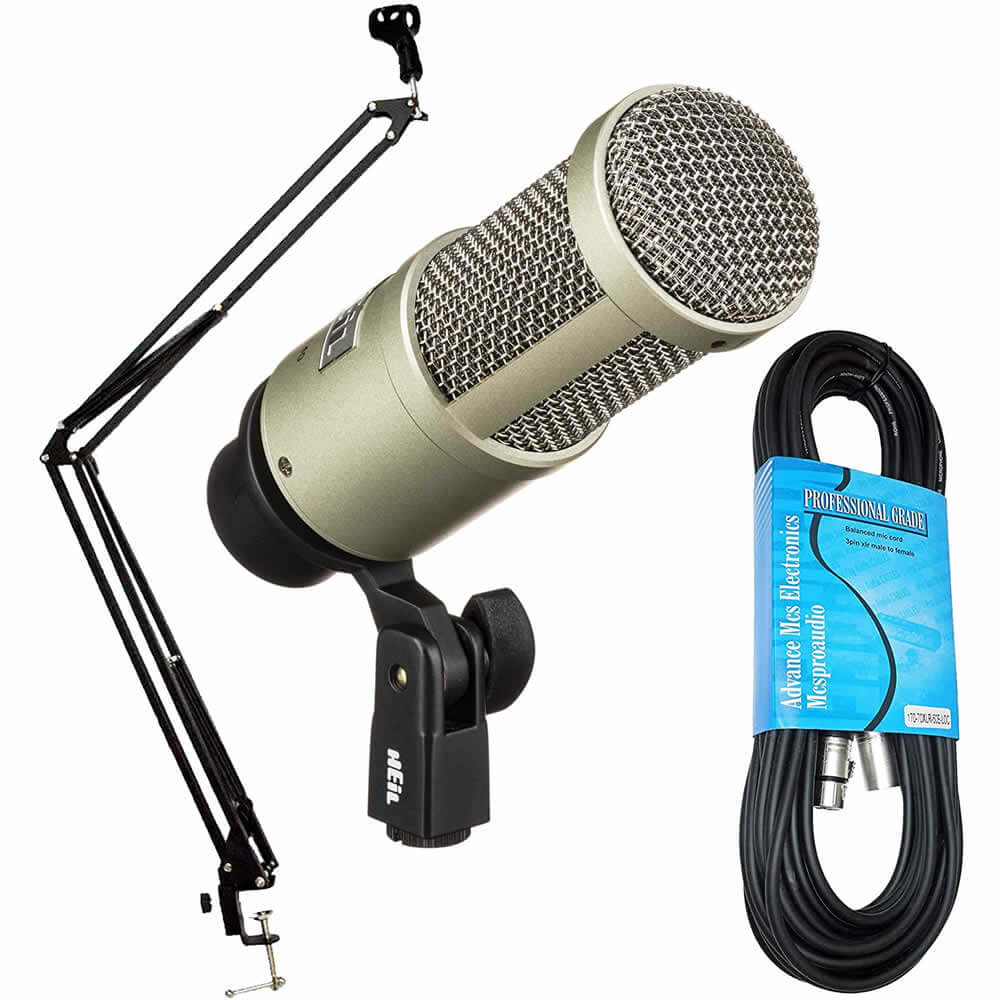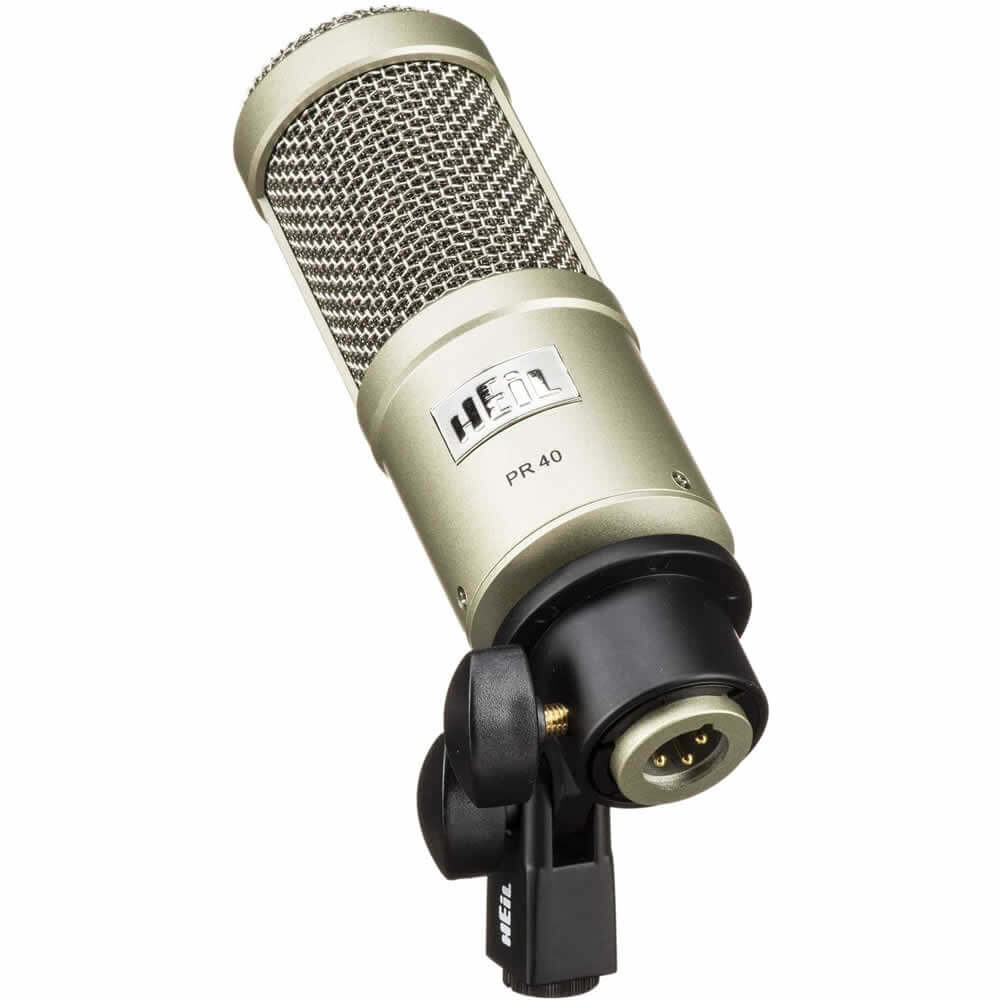 This Great Bundle Includes: 1 x Heil Sound PR 40 Champagne Body & Grill Dynamic Cardioid Studio Microphone, 1 x Adjustable Boom Scissor Arm, and 1 x 15-Ft XLR Cable.
The Heil Sound PR40 Dynamic Cardioid Studio Microphone Champagne Body and Grill is a high-performance dynamic microphone ideal for use as a vocal mic for talk-show hosts and other voice-over applications. The large dynamic element produces a smooth response with an articulate and natural midrange. The size of the diaphragm, combined with a low mass and an efficient NdFeB magnet structure, allow the microphone to achieve a wide dynamic range and capture high SPLs, making it a great kick drum mic as well.
This front-address microphone has 4 rear ports to reject off-axis noise, resulting in a smooth, tight cardioid pickup pattern with reduced proximity effect. The steel body and internal humbucking coil shield the microphone, making it safe for use near video monitors and noisy lighting fixtures. An internal Sorbothane shockmount decouples the microphone's dynamic element from the body to reduce the effects of handling noise.
Heil Sound PR40 Dynamic Cardioid Studio Microphone Champagne Body and Grill ƒ?? Key Features:
Professional Sound
The large dynamic element has a smooth frequency response with a natural and articulate midrange, making this an ideal mic for voice-over applications
Wide Dynamic Range
The large size and low mass of the mic element, combined with a powerful NdFeB magnet structure, give the mic the ability to capture high SPLs while providing a wide dynamic range
Cardioid Pickup Pattern
The mic has 4 rear ports designed to reject off-axis noise, providing it with a smooth, tight cardioid pickup pattern
Specialized Screen System
The mic's screen system uses 2 different mesh screens and an internal filter to keep sibilance and plosives to a minimum
Internal Shockmount
The internal Sorbothane mount decouples the mic element from the body, reducing the effects of handling noise
Heavily Shielded
The rugged steel body and internal humbucking coil shield the microphone, allowing you to use it near video monitors and noisy light fixtures
Assembled in the USA
The PR 40 is assembled and tested in Illinois