Sale price
$229.00
Regular price
Unit price
per
Sale
Sold out
Eligible for free shipping
View full details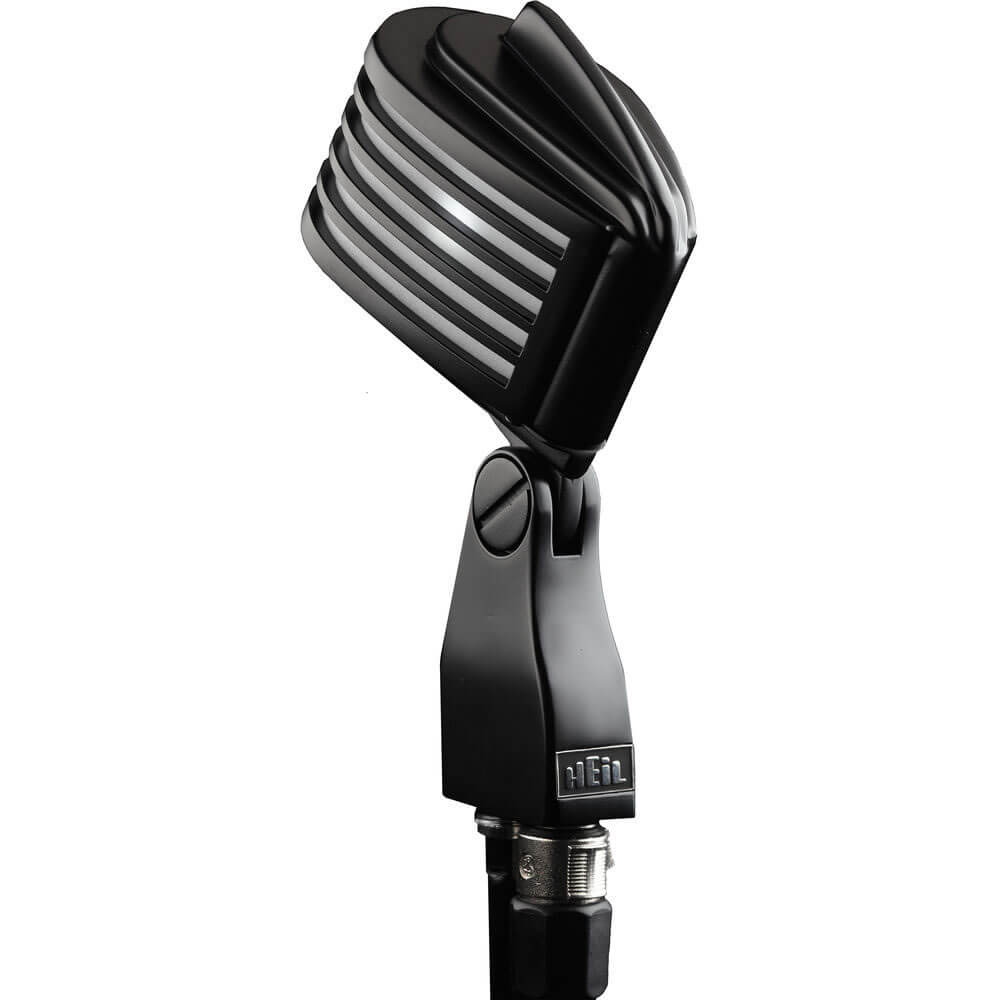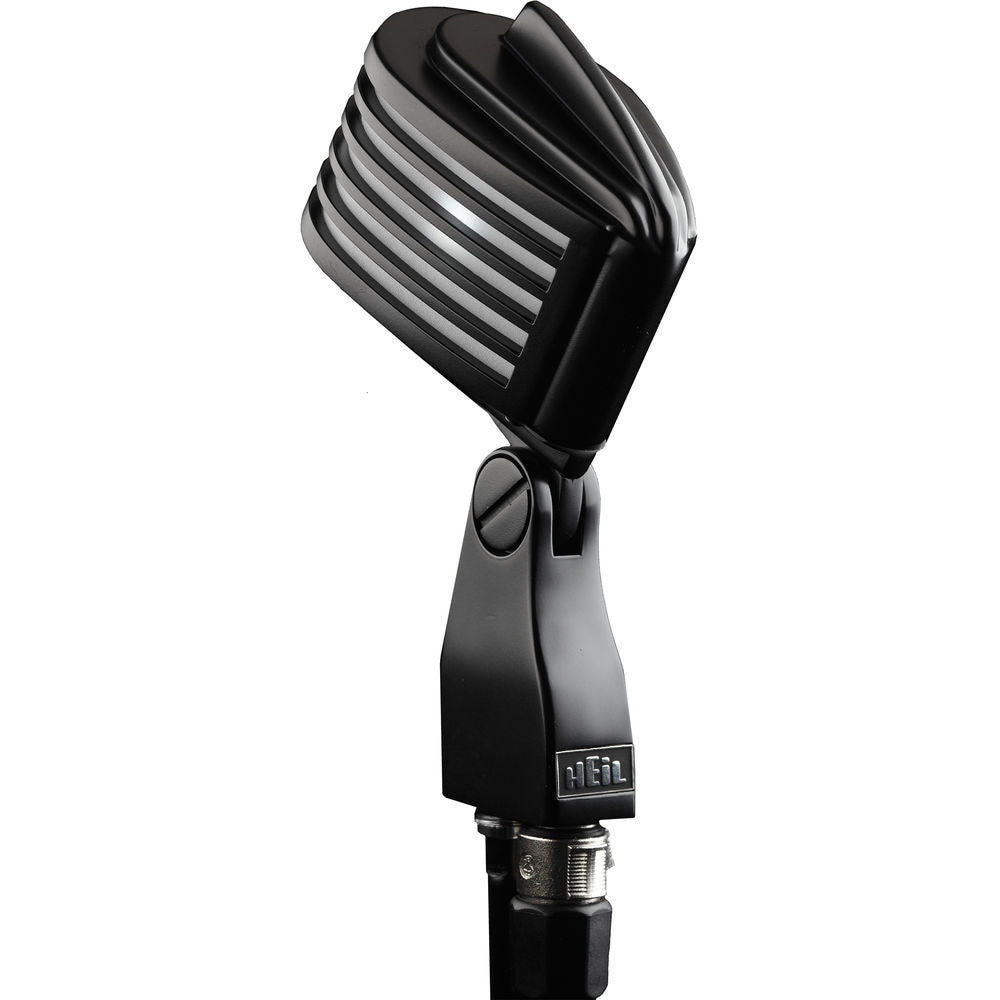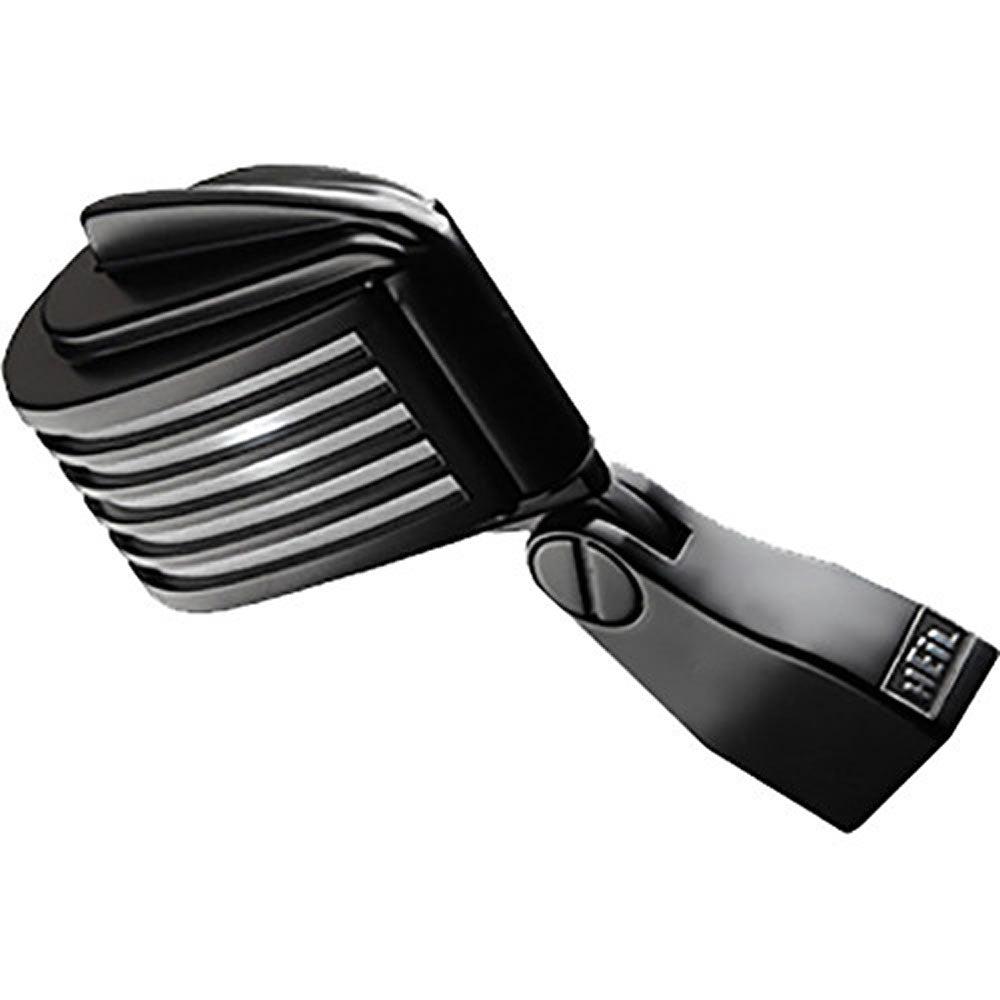 Combining the classic look of a Turner microphone with the futuristic glow of four, built-in white LED lights, the Heil Sound The Fin Dynamic Microphone Black Body White LED is a dynamic, cardioid vocal microphone designed for recording, broadcasting, and live sound applications. It uses a shockmounted, large-diaphragm element with a 1.25" aluminum, low-mass voice coil assembly to deliver a smooth, 50 Hz to 18 kHz frequency response with a 4-kHz boost for added brilliance and presence. The mic offers effective side and rear noise rejection to protect against unwanted off-axis noise and feedback on stage.
The Fin features a matte-black body with a white, molded internal foam windscreen inside the grille. The LED lights can only be illuminated when supplied with 48V phantom power by a mixing board, via a balanced XLR microphone cable. If LED lights are not required, the microphone's audio works perfectly well without phantom power and with an unbalanced mic line.
Standard 5/8"-27 microphone stand threads allow The Fin to be mounted on booms or floor stands. The unit ships with an aluminum carrying case.
Heil Sound The Fin Dynamic Microphone Black Body White LED - Key Features:
Dynamic, cardioid vocal microphone for recording, broadcasting, or live sound applications
Combines the classic look of a Turner microphone with futuristic glow of four white LED lights inside a matte-black body
LED lights are powered by 48V phantom power supplied by a mixing board via a balanced XLR microphone cable
Microphone audio works without phantom power and using an unbalanced mic line
Shockmounted, large-diaphragm element with 1.25" aluminum low-mass voice coil assembly provides a 50 Hz to 18 kHz frequency response with a 4-kHz boost
Effective side and rear noise rejection protects against unwanted off-axis noise and feedback
Molded internal foam windscreen inside the grille
Standard 5/8"-27 microphone stand threads
Includes aluminum carrying case