Sale price
$349.95
Regular price
Unit price
per
Sale
Sold out
Eligible for free shipping
View full details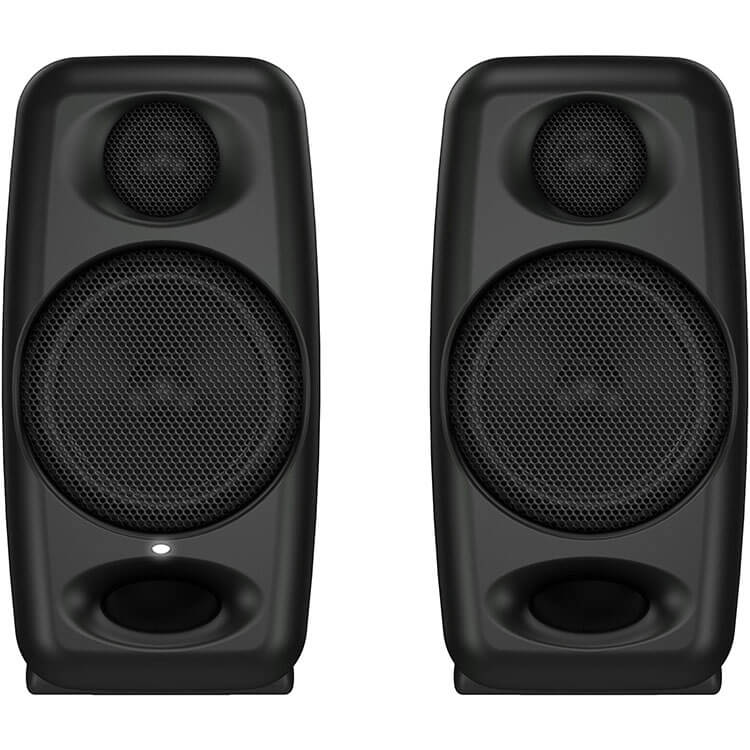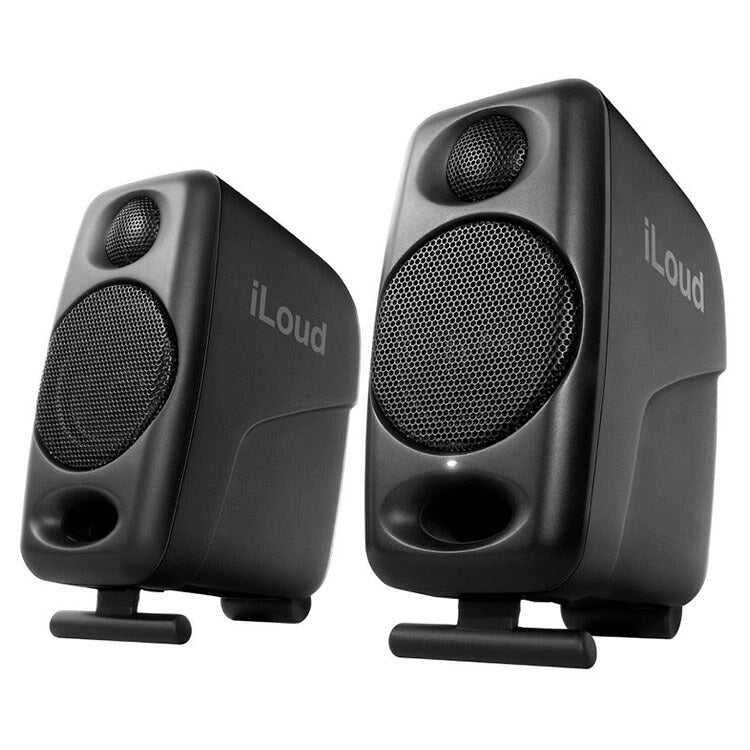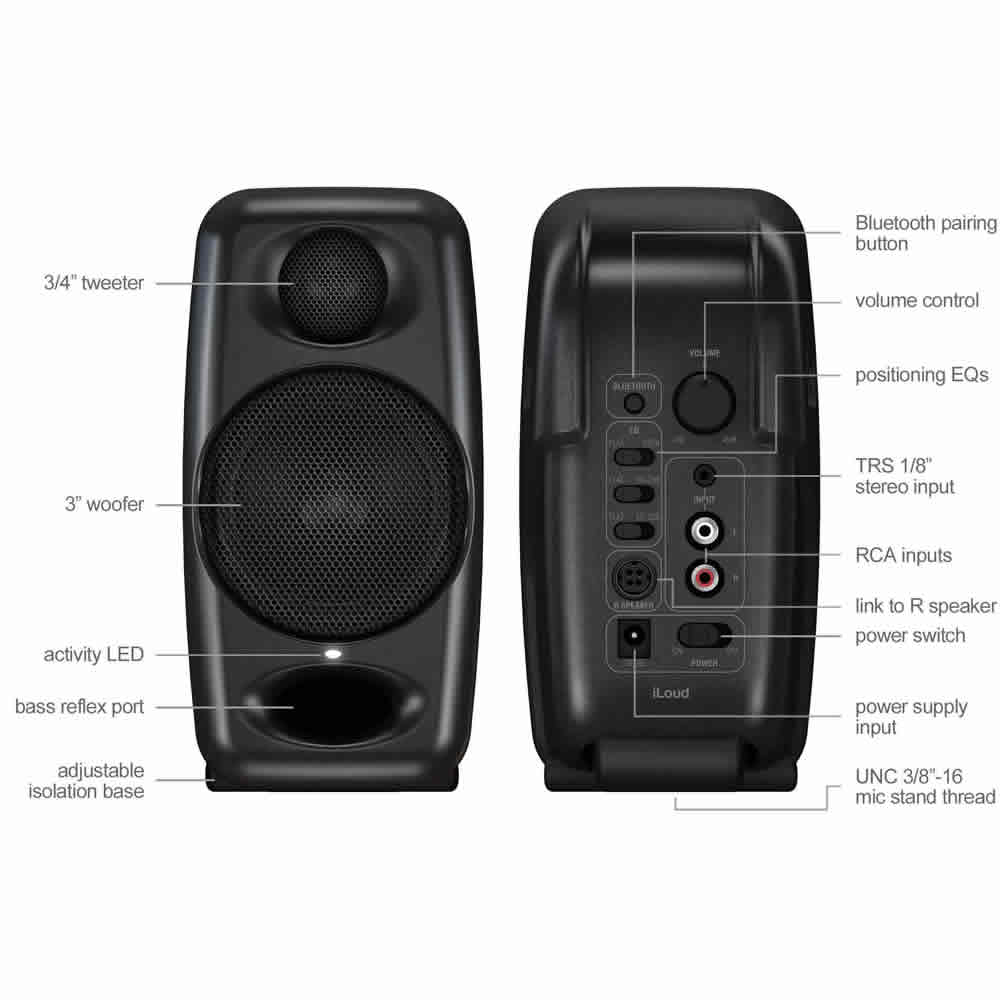 IK Multimedia's iLoud Micro Monitors build on the original iLoud speaker with more power, bigger bass, and true professional playback. The Micro Monitors are reference speakers with power enough to fill a small room. Low-resonance molded enclosures provide a neutral starting point for the powerful two-way speaker systems. The 3" neodymium drivers are bass ported to reproduce frequencies down to 55Hz. The 3/4" silk dome tweeters are smooth and defined to bring out the high-end detail of your favorite recordings. And for everyday convenience, iLoud Micro Monitors pair over Bluetooth for wireless audio streaming from your laptop or phone.
iLoud Micro Monitors are two extremely portable, high-performance bi-amped speakers that deliver a combined 50W RMS of power for solid bass, plenty of headroom and a stunningly defined stereo image. Whether you're recording, editing, mixing or mastering audio, editing video, sound designing or gaming, iLoud Micro Monitor ensure your production will translate well to the huge variety of consumer devices - headphones, home stereo systems, gaming consoles, car audio systems, TVs, and other listening systems.
Each tweeter and woofer is powered by ultra-efficientclass D power amplifiers that push a total of 50W RMS with amazing low-end response down to 55Hz (-3dB) - the best bass response in its category. Each monitor sports a 3/4" silk dome tweeter, a 3" high-rigidity custom composite material wooferand a large-flaring front-firing bass reflex port. Thanks to these features, it's able to deliver smooth and extended high frequencies, an exceptionally open, focused midrange and a solid, controlled low end. Simply put, iLoud Micro Monitors sound is so good that it's nearly inconceivable for a speaker system of this size and at this price point.
With iLoud Micro Monitor, you will hear the truth in your music no matter whether you're mixing in your bedroom, mastering in a small studio or just listening to your favorite tunes at home. And best of all, offers high-end features that can be found only in monitors in big budget studios, but without the high-end price tag.
iLoud Bluetooth Micro Monitors (IP-ILOUD-MM-IN) - Key Features
Advanced digital control with 56-bit DSP, controlled diffraction
Low resonance enclosure and time-aligned crossover
Powerful Class D bi-amplification system (50W RMS)
High-rigidity custom composite material woofer plus large flare bass reflex port
High-quality woofer and tweeter
One of the smallest reference quality studio monitor systems
Fits anywhere - provides high-definition monitoring in the tightest spaces
Close placement to reduce the effects of room reflections and standing waves
The first monitor system you can easily carry with you anywhere you go
Flexible placement and connections
Desktop or monitor stand placement with selectable EQ correction
Mounts on regular mic stands for free-field positioning with no need for additional accessories
Wired connection with 1/8" stereo mini-jack and RCA inputs for recording, mixing and mastering
Wireless Bluetooth connection for listening to your music anywhere
iLoud Bluetooth Micro Monitors (IP-ILOUD-MM-IN) - Specifications:
Powered: Yes
Power Configuration: Bi-amped
LF Driver Size: 3"
LF Driver Material: Custom composite cone
HF Driver Size: .75"
HF Driver Material: Silk dome with Neodymium magnet
LF Driver Power Amp: 18W RMS
HF Driver Power Amp: 7W RMS
Total Power: 70W Peak, 50W RMS (pair)
Frequency Response: 55Hz-20kHz (-3dB), 45Hz-22kHz (-10dB)
Maximum Peak SPL: 104 dB
Enclosure Type: Ported
Input Types: 2 x RCA, 1 x 1/8" TRS (aux in), Bluetooth (A2DP)
Output Types: 1 x 4-pin Right Speaker Connection
Height: 7.09"
Width: 5.31"
Depth: 3.54"
Weight: 3.79 lbs.