Sale price
$65.00
Regular price
Unit price
per
Sale
Sold out
Eligible for free shipping
View full details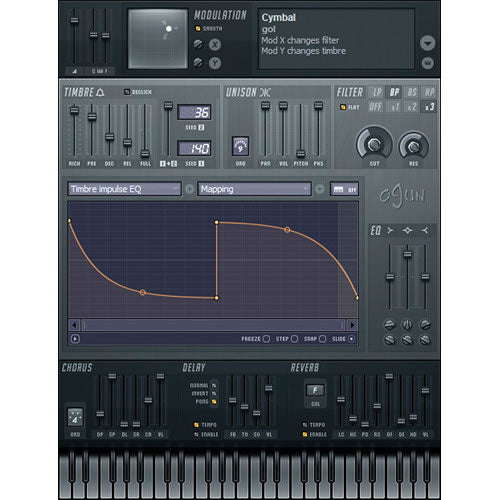 Image Line Ogun
Electronic Software Download (ESD). This order will be delivered electronically. Customers ordering this item will receive an email message within a 24-48 hours of placement of their order with instructions on downloading the software.
To expand your sound palette we offer a complete range of extra plugins, synths and effects. These plugins are highly respected instruments, using state of the art technology that can be ordered separately.
Lots of harmonics
Ogunƒ??s distinctive synthesis engine can generate more than 32,000 harmonics, modulated by high-level ƒ??harmonic mappingƒ?? functions, that hand tonal control directly to the user.
Ogun Key Features:
Massive additive synthesis engine (up to 32,767 harmonics).
Realistic metallic timbres through harmonic randomization or timbre analysis (resynthesis).
Fast, precise tonal shaping through multipoint envelopes (of Sytrus fame).
Advanced Unison engine.
XY modulation pad for live expressive control.
Effects: Filter, Chorus, Delay, Reverb and EQ
Space-saving GUI.
Ogun System requirements:
2Ghz AMD or Intel Pentium 3 compatible CPU with full SSE1 support
512Mb RAM.
30Mb free disc space.
DirectSound or ASIO compatible soundcard.