Sale price
$599.50
Regular price
Unit price
per
Sale
Sold out
Eligible for free shipping
View full details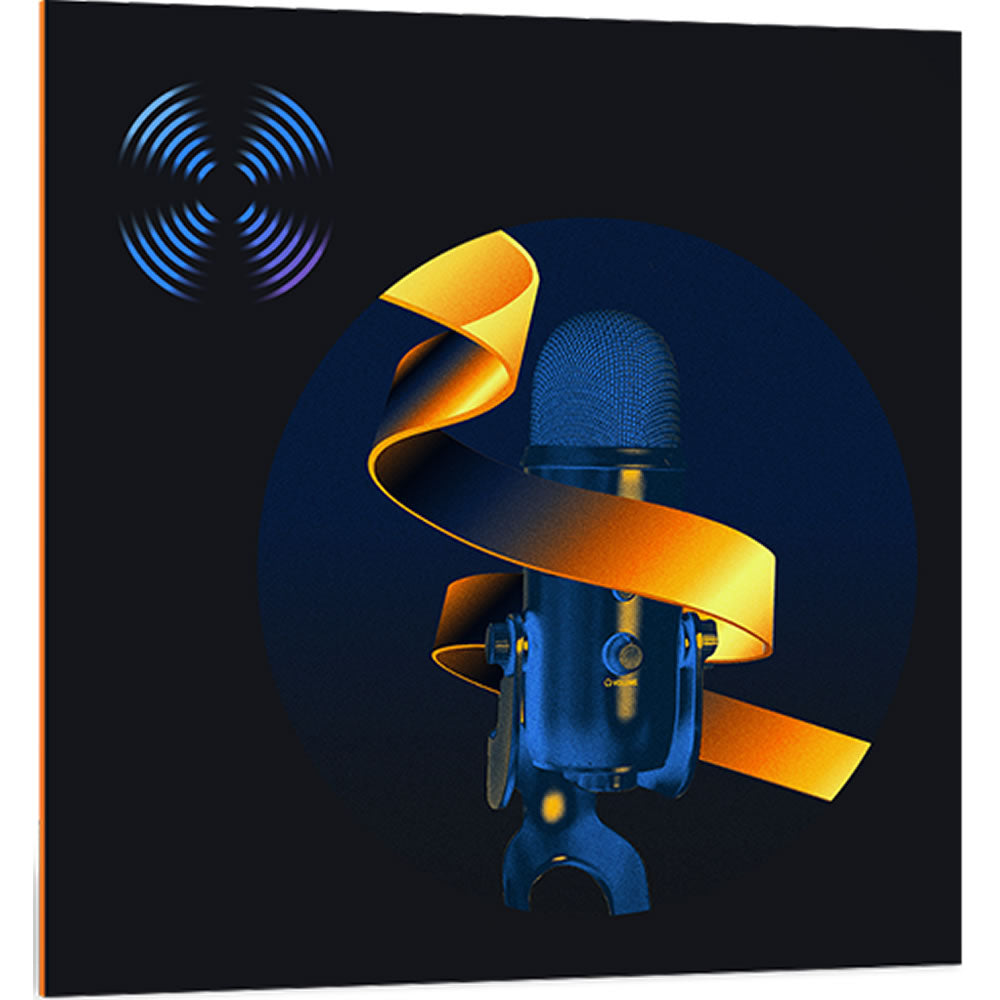 Electronic Software Download (ESD). This order will be delivered electronically. Customers ordering this item will receive an email message within a 24-48 hours of placement of their order with instructions on downloading the software.
Academic Discounted license for sale to students, teachers, schools, non-profit organizations and churches. Proof of academic or non-profit status required.
The latest update to their audio-repair software, iZotope RX 10 Advanced is considered a staple within the recording, mastering, audio-for-video, and postproduction communities. The software can operate either as a standalone application or a plug-in for both Mac- and Windows-based DAWs and NLEs. From fixing common audio problems like noises, distortions, and inconsistent recordings, to repairing severely damaged audio using Spectral Repair, the software can transform previously unusable audio into something usable.
iZotope RX 10 Advanced Features:
Text Navigation [NEW]
Multiple Speaker Detection [NEW]
Repair Assistant plug-in [NEW]
Selection Feathering [NEW MODE]
Spectral Recovery [NEW ALGORITHM]
First-time User Experience [NEW]
De-hum Dynamic Adaptive Mode [NEW MODE]
Dialogue Isolate
The advanced edition of RX 10 offers many new and updated modules and algorithms including Text Navigation, Multiple Speaker Detection, a Repair Assistant Plug-In, an upgraded Spectral Recovery, and a Dynamic Adaptive Mode in De-Hum, as well as the Selection Feathering , Apple M1 Native support, and the First Time User Experience interactive tutorial. All previous modules are in place for RX 10 including multichannel support, high-quality resampling, dithering, and the rest of RX's classic features. As always, RX 10 can be used as a standalone audio editor (including standalone but connected to your host via RX Connect, or as your DAW's audio editor in the case of Logic Pro), although much of it can be used as a suite of plug-ins in any DAW.
What's New?
Text Navigation: Even if you love spectrograms as much as iZotope does, navigating long dialogue files can be time-consuming, especially when seeking specific events in a recording. Now you can see what you hear with the new Text Navigation function. It analyzes dialogue and displays a text transcription above the spectrogram that's in sync with the corresponding audio. So you can now search for specific words in an audio file and also select and edit the recording using text.
Multiple Speaker Detection: Are you working on a single audio track with more than one speaker? Save time navigating through the file by using Multiple Speaker Detection to help find and tag the sections of speech associated with each individual voice. This is incredibly helpful especially when different speakers require different processing.
Repair Assistant Plug-In: If you're new to audio repair, or you just want to save time, try the new Repair Assistant Plug-in, which uses machine learning to find and fix audio issues quickly without leaving your DAW. The Assistant automatically recognizes specific problems and intelligently proposes a repair chain that you can modify to your liking with easy-to-use dials. More than just an upgrade of the previous Repair Assistant, this plug-in was built from the ground up.
Upgraded Spectral Recovery: Is your recording lacking highs and lows? Was it recorded on a mobile phone or using non-studio-grade equipment? Spectral Recovery can help to bring life back to thin-sounding audio, so it matches the rest of your productions. The new version improves upon the quality of resynthesized upper frequencies and can now add missing lower frequencies, too.
De-hum Dynamic Adaptive Mode: Save time removing unwanted hum with the new Dynamic Adaptive Mode in De-hum. Get rid of hum and buzz on the fly, without having to spend time learning the noise profile of your audio. Eliminating electromagnetic interference or other complex noise that changes pitch can now be done automatically without sacrificing quality.
iZotope RX 10 Advanced System Requirements:
Supported Plug-In Formats
AAX (Native)
ARA2
AU
AudioSuite
VST3
OS Compatibility
Windows 10 to 11
macOS 10.15.7 to 12.5