Sale price
$899.00
Regular price
Unit price
per
Sale
Sold out
Eligible for free shipping
View full details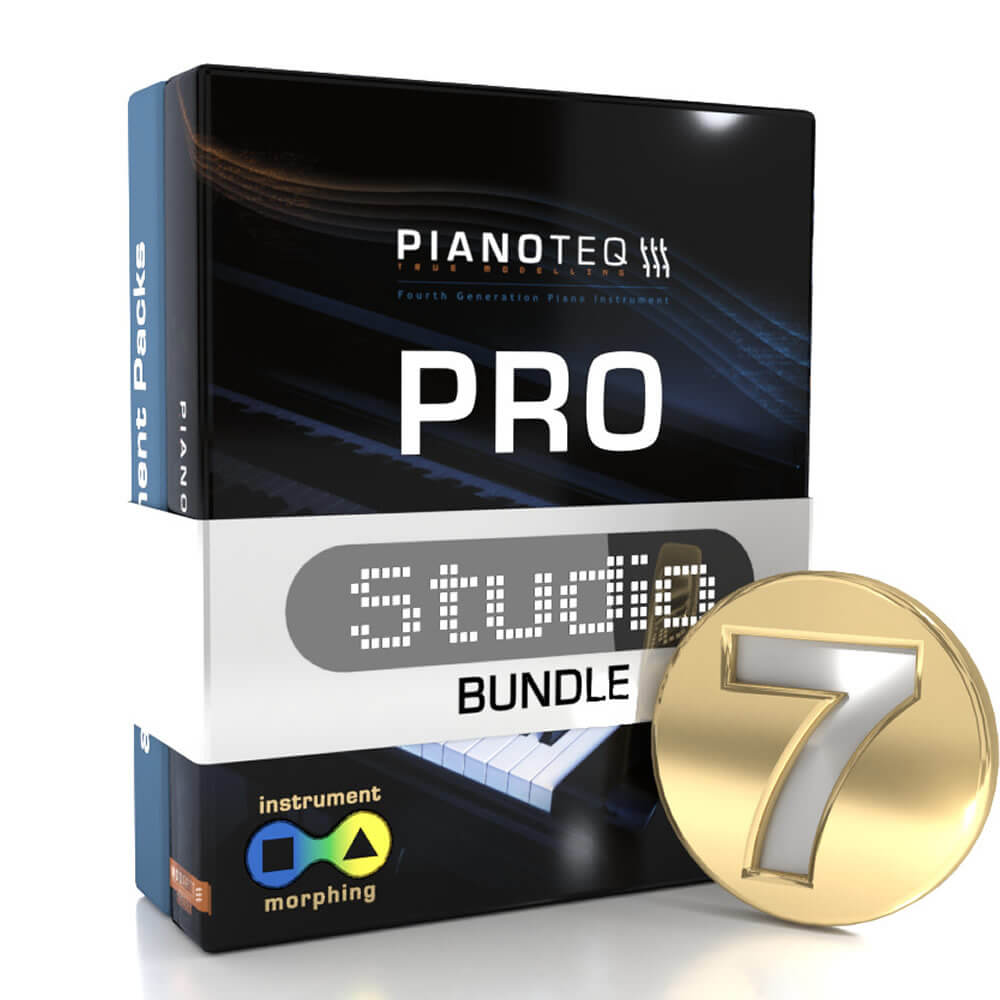 Electronic Software Download (ESD). This order will be delivered electronically. Customers ordering this item will receive an email message within a 24-48 hours of placement of their order with instructions on downloading the software.
Pianoteq is an award-winning virtual instrument which you can install on your computer (PC/Mac). It is available for Windows, macOS, and Linux, and will even run on some ARM-based boards such as the Raspberry Pi. It can be used both in standalone mode and as an instrument plug-in in VST, AAX, and AudioUnits hosts.
What makes Pianoteq superior to other virtual instruments is that the instruments are physically modelled and thus can simulate the playability and complex behaviour of real acoustic instruments. Because there are no samples, the file size is just a tiny fraction of that required by other virtual instruments, making Pianoteq perfect for any modern laptop.
Pianoteq Version 7 brings numerous refinements in its engine and physical model, as well as newly developed Morphing and Layering features.
Pianoteq 7 Studio includes all the Pianoteq instrument packs including ƒ??
Steinway Model D
Steinway Model B
Petrof AP275 + P284
C. Bechstein Digital Grand
Steingraeber E-272
Grotrian Concert Royal
Bl?¬thner Model 1
K2 grand piano
YC5 rock piano
U4 upright piano
Karsten collection
Kremsegg 1: Historical pianos
Kremsegg 2: Historical pianos
Harpsichord
Harp
Electric pianos
Hohner Collection
Vibraphones
Celeste: Glockenspiel + Celesta + Toy Piano + Kalimba
Xylo: Bass Marimba + Xylophone
Steelpans instruments
In addition to the above, forthcoming instrument packs and upgrades to be released within a year from the date of purchase will be available for free.
This rich and diverse collection of virtual grand pianos will appeal to all musicians in search of the most famous piano sound signatures.
System Requirements:
Mac: Intel Core 2 Duo or higher, 4GB RAM or more recommended
PC: Intel Core 2 Duo / AMD Athlon 64 X2 or higher, 4GB RAM or more recommended
OS Mac: OS X 10.9 or later
OS PC: Windows 7 SP1 or later