Sale price
$199.99
Regular price
Unit price
per
Sale
Sold out
Eligible for free shipping
View full details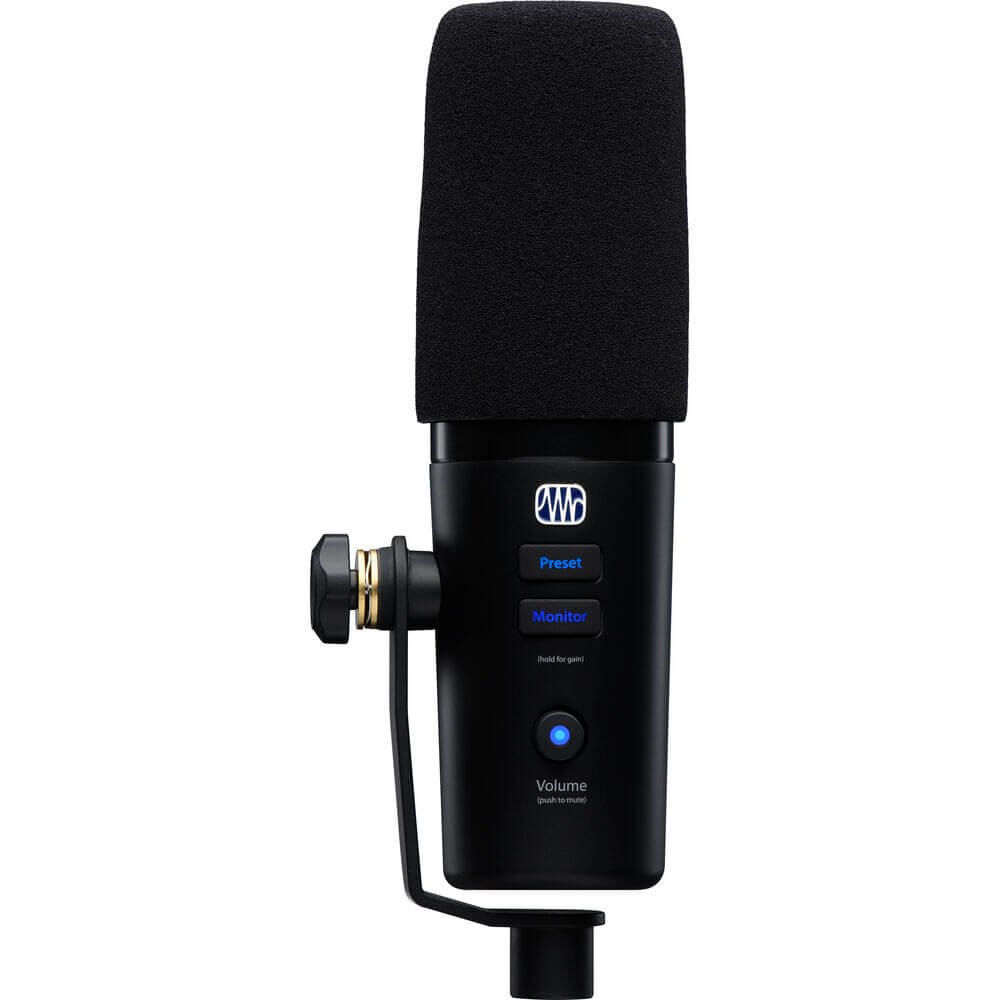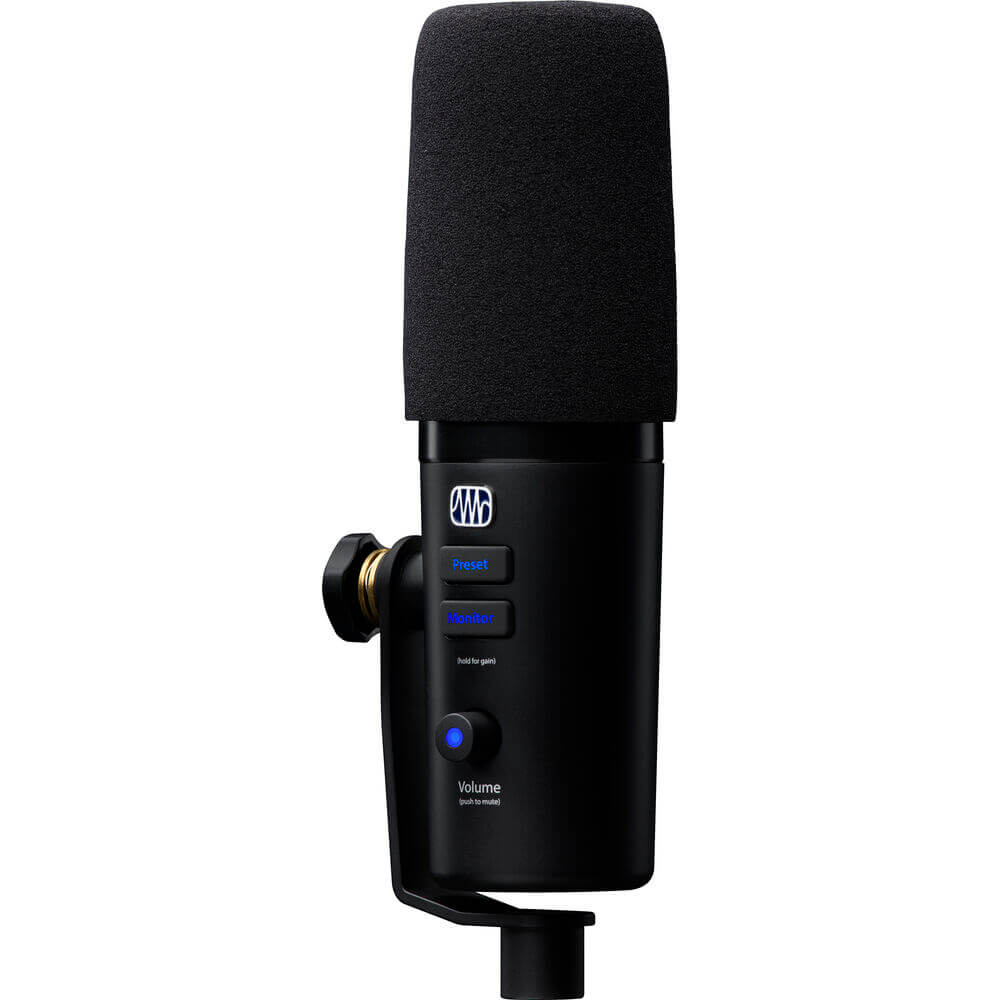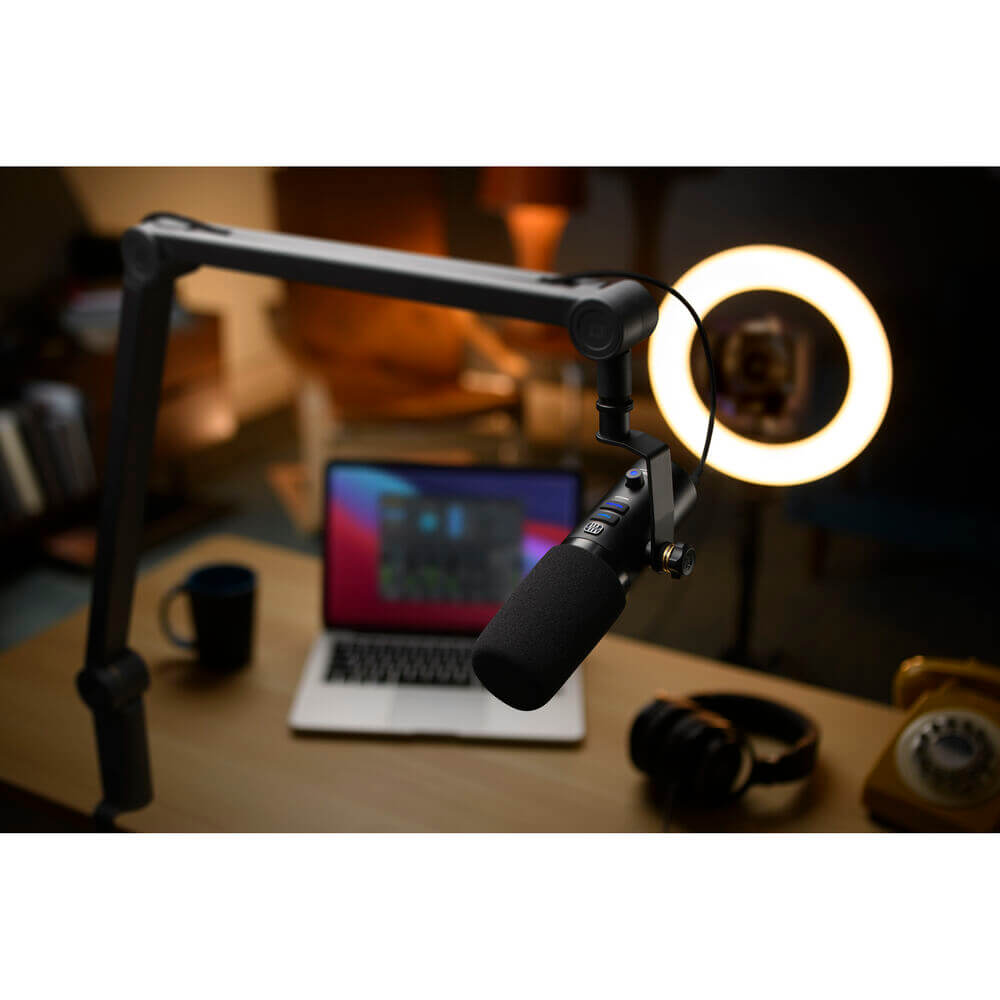 Combining the custom-built capsule from their PD-70 dynamic mic and the flexible feature set of the Revelator condenser mic, the PreSonus Revelator Dynamic serves as an all-in-one USB microphone, sound processing, and audio interface solution for live streamers, podcast hosts, vocalists, and gamers who record in rooms that lack professional acoustic treatment.
From the noise-rejecting clarity of the capsule and detail of the high-resolution converters, to the easy-to-use presets, potent software package, and versatile onboard processor algorithms from the award-winning PreSonus StudioLive mixers, the Revelator Dynamic is fully equipped to enhance the quality of your voice and ready it for your listeners. Furthermore, an integrated mixer with two loopback audio channels offers a fast and convenient way to add background music, audio from other apps, remote call-in guests, sound effects, and more to your productions.
Capsule from the PD-70 Microphone
The custom-built capsule in the PreSonus Revelator Dynamic is the same one found in their PD-70 microphone; it is made to capture your voice cleanly and clearly while eliminating handling noise and breathiness that can get between you and your audience. Thanks to the mic's off-axis rejection, you can set up your broadcast or recording studio in just about any space knowing that the mic will reduce unwanted reverberance, electrical hum, and noise from the random car driving by.
Strong from the Start
Recording vocals by yourself can be challenging, so PreSonus includes eight professionally crafted presets to make your voice sound polished right from the start. Like what you hear? Revelator Dynamic gives you the option to record your vocals fully processed, making for less work in postproduction. When you're ready to create your own special sound, open Universal Control and you'll find all the studio tools you need to create a preset that's just right for you.
Loopback Audio from Other Apps
Revelator Dynamic's simple mixer makes it easy to add backing tracks to your livestream performance or to conference in a Zoom caller to your podcast. With two dedicated stereo channels just for loopback audio on both macOS and Windows, you can mix and record the audio from two different applications along with your voice, all at the same time.
Built-In Headphone Monitoring
The high-powered headphone amp lets you hear your performance loud and clear. Connect your cans to the 3.5mm headphone jack and adjust the volume as needed. Zero-latency monitoring and a simple, onboard monitor control facilitate blending your voice with playback from your computer to create a great cue mix in a hurry.
More of What You Need
Revelator Dynamic includes a sturdy, extendable desktop mic stand for comfortable mic positioning. You also get Studio One Artist software to intuitively polish your recordings with its fast drag-and-drop workflow and full-featured production environment. Plus, it comes with the Studio Magic Software Suite, a robust collection of world-class sound libraries, instruments, effects, and tutorials for use with nearly any recording software.
PreSonus Revelator Dynamic USB Microphone - Additional Features
Up to 24-bit / 96 kHz operation for high-resolution recording
Multi Mode configures Revelator Dynamic as three stereo devicesƒ??Revelator, Revelator Virtual A, and Revelator Virtual Bƒ??to simplify recording Zoom calls or streaming gameplay
Functions as a 6x6 audio interface (two input streams for the mic, two output streams for headphone monitoring, and 4-in / 4-out virtual streams for app-to-app recording and playback with loopback options for macOS and Windows)
Built-in Fat Channel with EQ, compressor, gate, and limiter plus voice effects and reverb, with with easy-to-use factory presets and eight user presets
Access up to four presets from Revelator Dynamic; additional presets are available in Universal Control
Universal Control Surface software mixer with effects editing and hardware control
Works with Mac, Windows, Chromebook, and iOS/iPadOS mobile devices (may require a separately available Camera Connection Kit)