Sale price
$449.99
Regular price
Unit price
per
Sale
Sold out
Eligible for free shipping
View full details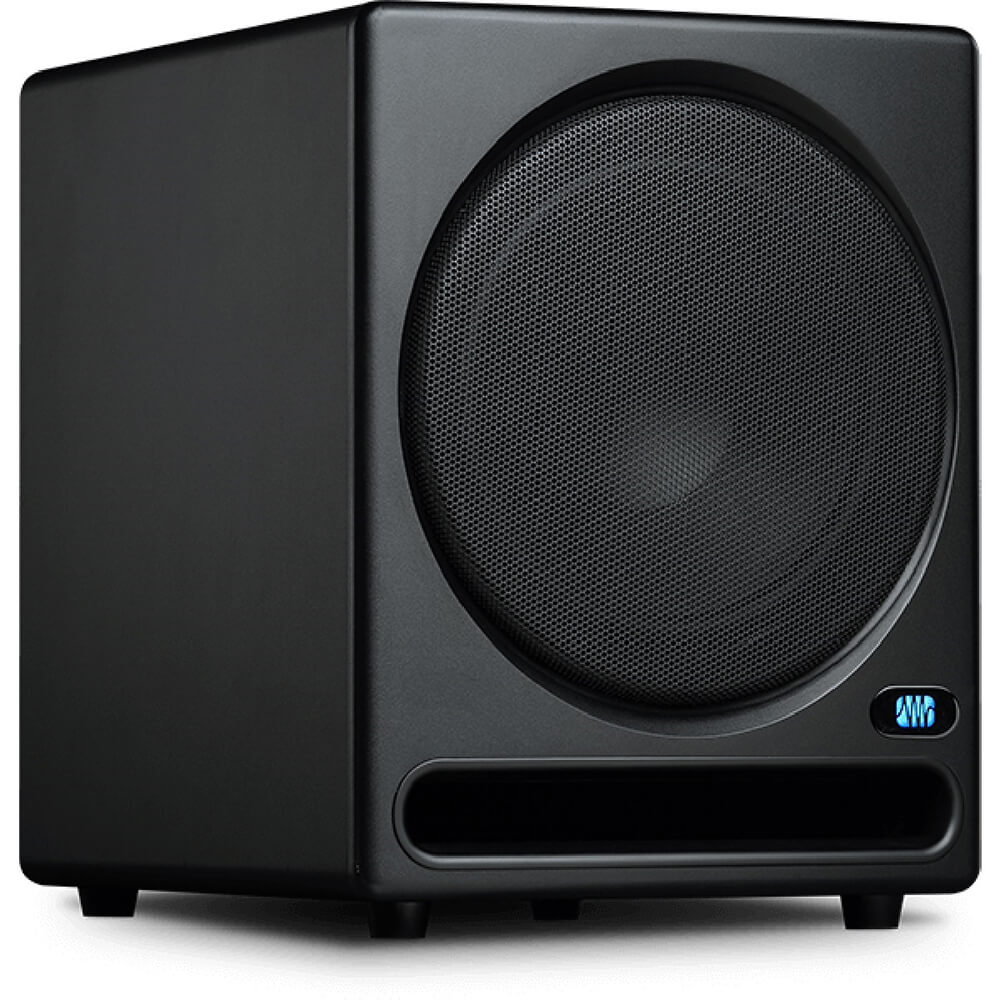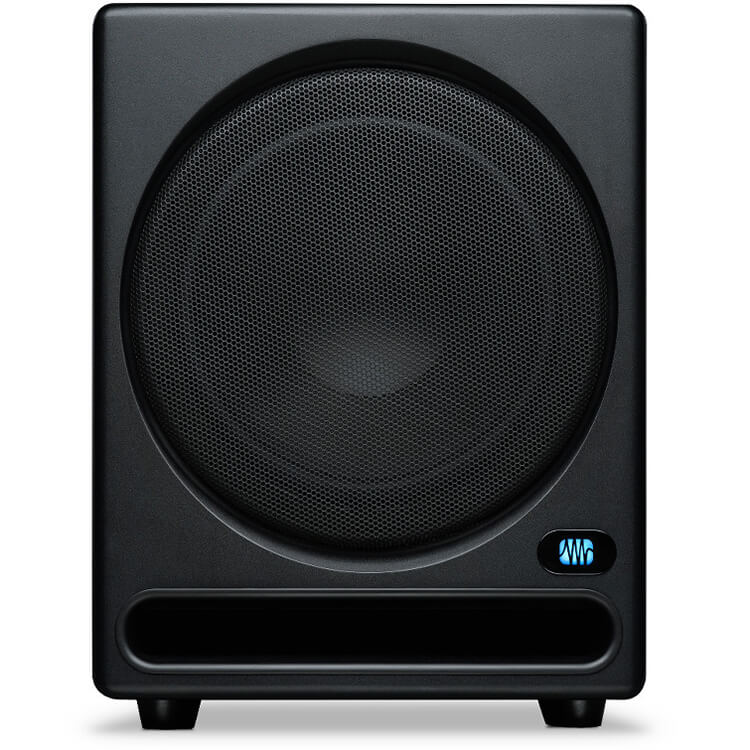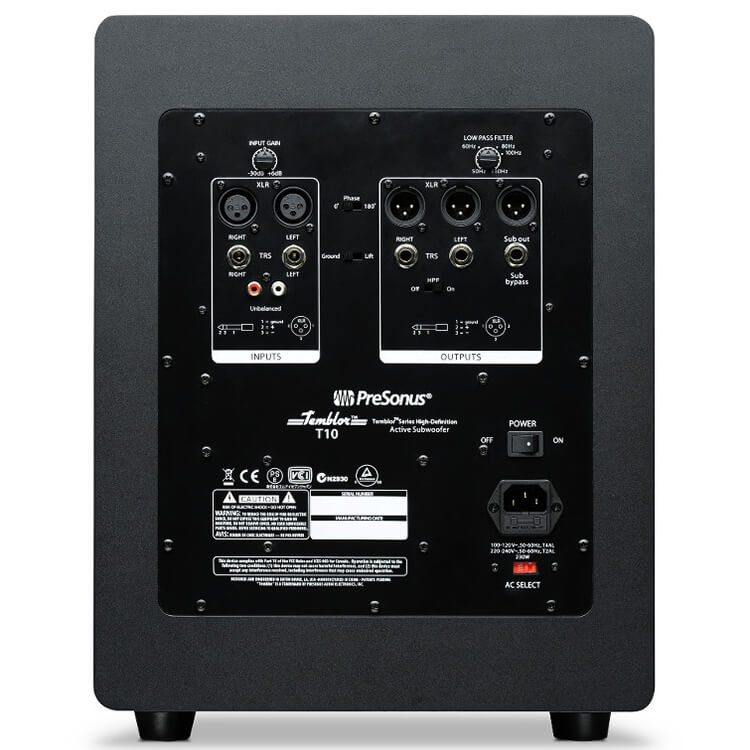 Presonus Temblor T10 Subwoofer Studio Monitor
The PreSonus Temblor T10 Active Studio Subwoofer yields an ultra-clean, even low end response that will satisfy even the most discerning ears! PreSonus loads this studio sub monitor with a 10-inch reinforced composition woofer and 170 watts of Class AB power which yields incredible clarity, punch and accuracy so you can get your mix just right. The Temblor T10 powered sub provides all the connections youƒ??d need to incorporate it into any studio.
The Temblor T10 Active 10" Studio Subwoofer is designed for low frequency sound reinforcement while monitoring in a recording studio. The subwoofer utilizes a 10-inch composite low frequency driver with a frequency response of 20 to 200 Hz and a maximum SPL of 110 dB. The driver is housed within a heavily braced and reinforced MDF cabinet with a vinyl finish and ported bass reflex design. It is powered by a 250 Watt Class AB plate amplifier. To reduce vibration, the unit features internal dampening and rests on built-in feet. The subwoofer features a variable crossover frequency between 50 and 130 Hz, input gain controls from -30 dB to +6 dB, a 0?ø or 180?ø phase switch, and a ground lift switch.
You can connect to the subwoofer via a pair of balanced XLR inputs, a balanced pair of 1/4" TRS inputs, or an unbalanced pair of RCA inputs. The subwoofer also includes a balanced pair of XLR pass-through outputs, a balanced pair of 1/4" TRS pass-through outputs, and a balanced XLR sub output. The unit features a 120/240 VAC switchable power supply to accompany studio monitors in different regions.
PreSonus Temblor T10 Active Studio Subwoofer Features:
10-inch Reinforced composition woofer
170 watts Class AB power
Stereo balanced XLR and TRS inputs
Unbalanced RCA inputs
Stereo balanced XLR and TRS
Pass-through with 100 Hz High Pass
Switch, balanced XLR Sub Out, 1/4 inch Sub
Bypass (footswitch jack)
Input Gain (-30 dB to +6 dB, continuously variable)
Low Pass Filter (50 Hz to 130Hz, continuously variable)
Ground Lift