Sale price
$1,499.00
Regular price
Unit price
per
Sale
Sold out
Eligible for free shipping
View full details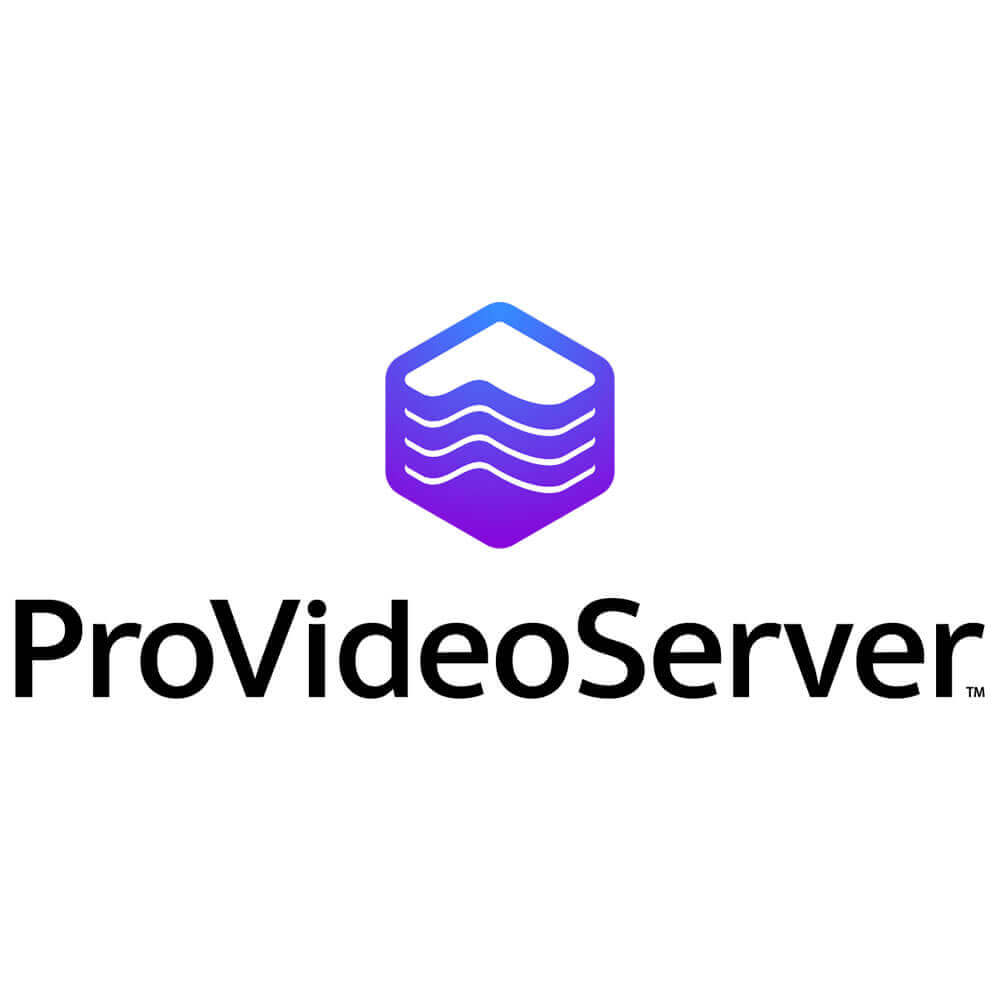 Per Channel License.
ProVideoServer is macOS only and delivered as a download. License keys are sold on a per channel basis. This pricing model allows the system to grow with an organization.
ProVideoServer for macOS - Four-channel Video Ingest and Playout Server thatƒ??s Affordable and Easy to Use.
ProVideoServer (PVS) is a multi-channel video ingest and playout server that will record or playout up to four channels from a single machine. Time slip, serial communication, slate screens and graphic overlays make PVS the perfect channel in a box for many different organizations.
Four Channels or One? PVS has you covered
Output up to four channels of video from a single machine via Blackmagic HD/SDI devices.
Select from your favorite codecs such as ProRes, MPEG 4, and H264 as well as standard or high definition resolutionsƒ??we take care of the real time video scaling and video interlacing or de-interlacing.
In addition to silky smooth video playback, PVP offers count up/down timers via VITC (VANC) through supported cards as well as 8 channels of audio with on screen metering.
Recording and Time-slip
PVS can record up to 4 Pro-Res files with mult-channel audio at a time. Time slip functionality allows playback of video on another channel while the recording channel continues to record. Using the synchronization capabilities PVS makes an ideal dual-input, dual-output time slipped playout server.
Synchronization
ProVideoServer allows two or more channels to be synchronized for frame accurate playback. Two sets of two channels can also be synchronized. A unique feature here is the ability to advance or step back a frame of video at a time to offset any latency due to downstream pipeline. This offset can be adjusted in real-time and on a per channel basis.
Broadcast Protocol Communications
For easy control from a video switcher, PVS has several communications protocols included as part of the solution. These include VDCP and AMP and allow the user to trigger clips directly via a switcher from any channel.
Slate Screen
The slate screen is a great feature that loads after you select a clip and before it plays. It summarizes the name, location, format, size, and duration of the clip as well as giving you 4 snapshots of different times in the video. This is great in case your videos all start on black ƒ?? it allows you to see different parts of the clip so youƒ??re certain itƒ??s the correct one. As soon as you hit the play button, it goes away for the live output.
Graphic Layer
The graphics layer allows you to composite a still image on top of your video. Each channel has its own graphics layer. This is perfect for any logo bugs you want to appear on one or more videos. You can place an image anywhere on the layer you want it and have it fade in/out at the speed you wish.
ProVideoServer (PVS) version 3 for Mac (minimum Mac specifications)
Processor: 64-Bit Intel Core 2 Duo processor or better
OS: macOS 10.14 (Mojave) or higher
RAM: 4 GB RAM
SDI Output Hardware: Blackmagic UltraStudio or DeckLink hardware.
NOTE: For heavy or advanced use of video (i.e. multiple video clips per slide, HD or 4k content, etc.), a faster system is advised.