Sale price
$249.00
Regular price
Unit price
per
Sale
Sold out
Eligible for free shipping
View full details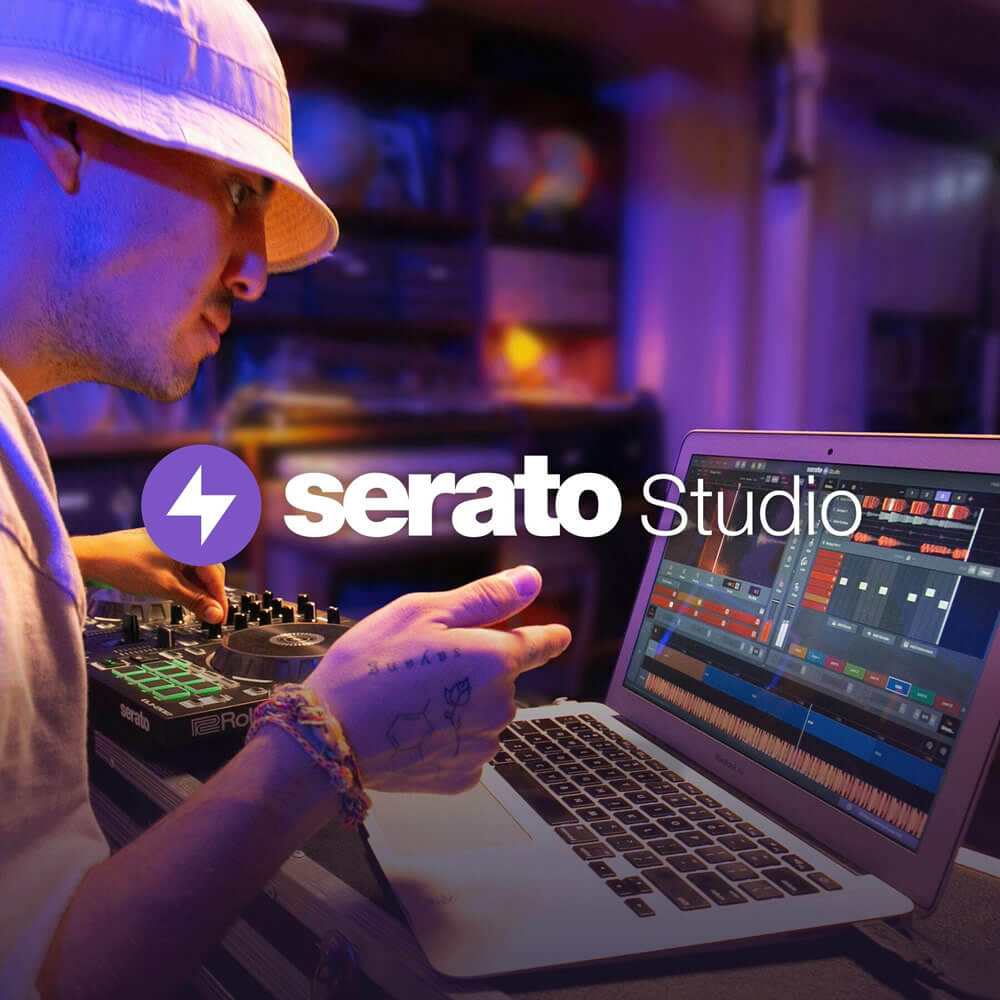 Electronic Software Download (ESD). This order will be delivered electronically. Customers ordering this item will receive an email message within a 24-48 hours of placement of their order with instructions on downloading the software.
Serato Studio - the ultimate beat maker. Intuitive beat making software for beginners, DJs, and advanced producers. Spend less time hitting roadblocks and more time making music with Serato Studio. Whether youƒ??re a beginner, advanced producer or DJ, you can make beats or remixes in moments with loads of free built-in sounds and samples. No hardware required, with Serato Studio all you need is your laptop so you can start creating when inspiration strikes.
Perfect for remixing
Easily make remixes, DJ edits, or mashups. Use your DJ hardware to make beats. And get familiar elements including your entire Serato DJ library, Waveforms, a mixing channel, and FX.
Fast, simple workflow
Get your ideas down quick and stay in the creative flow with time-saving features, including pre-made drum patterns, BPM-sync and one-click key shifting.
Built-in sounds to get started
Start making music right away with built-in drum-kits, instruments, loops and samples from renowned artists and sound designers.
Simple but powerful
Customize your sound using VST and AU plug-ins, automation and stem exporting.
Youƒ??ll also get a free mastering plug-in from iZotope with your license, worth USD 129, to get your beats sounding polished and professional.
Make beats on the move
Use Serato Studio with just your laptop and get creating whenever inspiration strikes.
Whatƒ??s new
Instrument loading notification - A progress notification bar will now appear when loading new instruments to a deck.
XML metadata - All file information will now persist when you move or relocate XML files in your library.
Bug fixes - Our latest release delivers a large number of bug fixes. See the full list in the release notes below.
Serato Studio ƒ?? System Requirements:
Mac Operating System - macOS Catalina 10.15, macOS Mojave 10.14, macOS High Sierra 10.13
Windows Operating System - Windows 10
Note: Operating system support assumes you are using the latest point release. 64-bit only (32-bit operating systems are not supported).
Processor - Intel Core i3: 1.07GHz, Intel Core i5: 1.07GHz, Intel Core i7: 1.07GHz, Intel Core i9: 1.07GHz
Screen Resolution - 1280 x 720
Memory - 4 GB
Free HDD Space - 5 GB