Sale price
$699.00
Regular price
Unit price
per
Sale
Sold out
Eligible for free shipping
View full details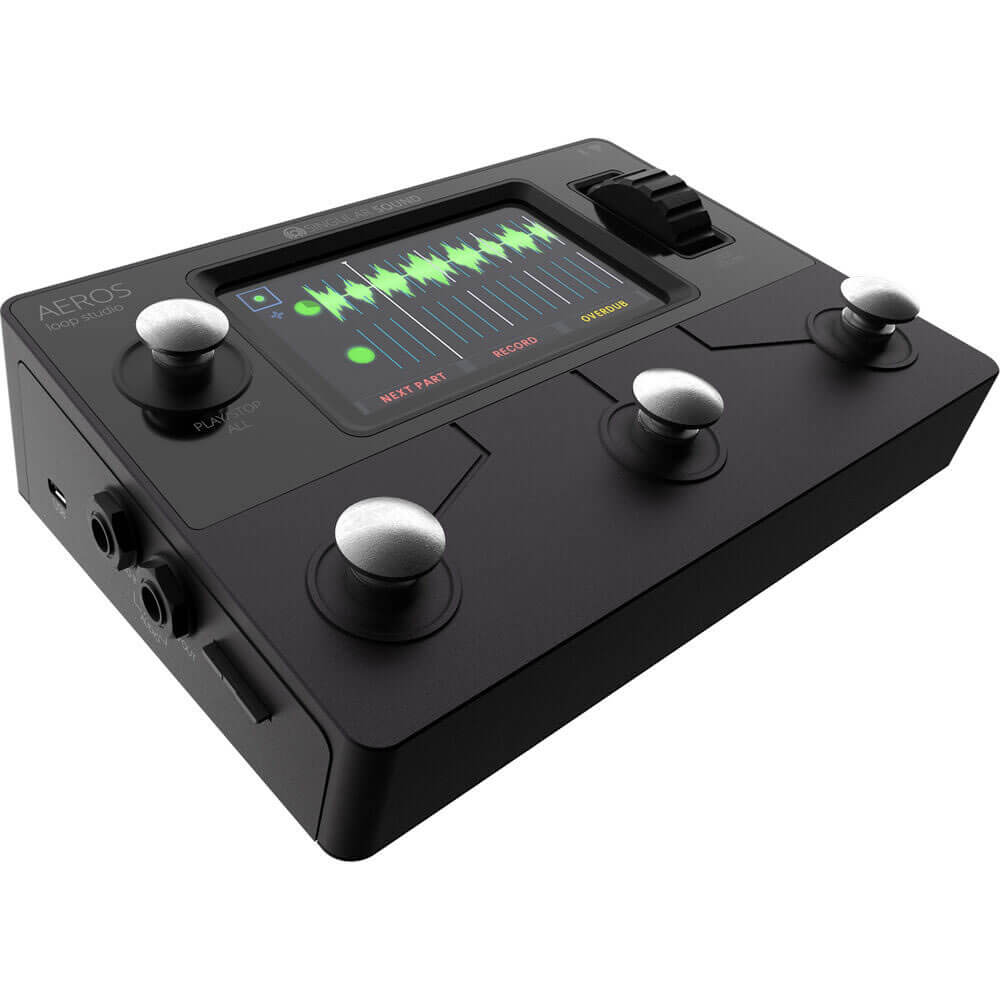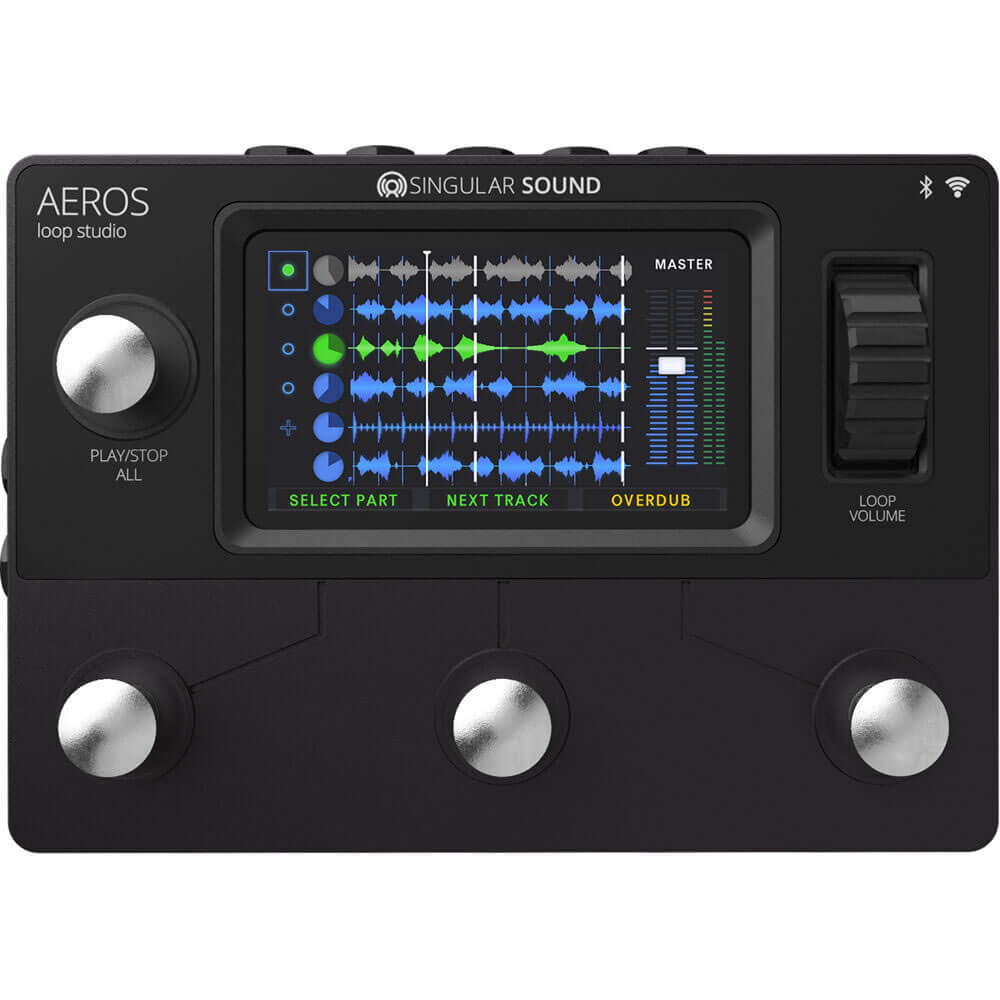 Go beyond customary onstage looping capabilities with the Singular Sound Aeros Loop Studio Stereo Looper Pedal, a relatively compact 6-track stereo looper that allows you to create up 36 unique loops per song, with unlimited overdubs for each loop, and the ability to record up to 48 hours at a time with an SD card. With the Aeros, you'll be able to do all this not only effectively, but rather easily as well, thanks to the simple three-pedal interface, 4.3" touchscreen, volume wheel, and compatibility with both expression pedals and Singular Sound's BeatBuddy.com
This looping pedal features a powerful onboard mixer, one that blurs the line between what a looper can do and what a DAW does. It also features Bluetooth and Wi-Fi connectivity, so as Singular Sounds rolls out updates, you'll be able to grab them from the cloud. A power supply is included.
Easy to Navigate
There are three ways to navigate your Aeros: The touchscreen (just like your smartphone), the wheel, and the footswitches. You can always tell what the three bottom footswitches do by reading the onscreen labels; this will come in handy when looping. The Play / Stop All footswitch and the Loop/Volume wheel do not change functionality during playback.
Easy to Read
With its 4.3" touch-enabled screen and color-coded cues and waveforms, the Aeros looper will never leave you wondering where you are in the loop.
Supremely Functional
Blurring the lines between traditional loopers and audio workstations, the Aeros Loop Studio allows you to mix your tracks live during a performance using the built-in scroll wheel, and gives the ability to save and export songs. This will let you share your best loops with your fans.
MIDI Output
With a 5-pin DIN MIDI connection, the pedal will integrate into MIDI setups.
Stereo I/O
The Aeros has stereo I/O and a stereo auxiliary path. You'll also find connectivity for footswitches, if you need it.
Relatively Compact
Additionally, the Aeros Loop Studio packs tons of power into a small form factor. Coming in at just 7.8 x 5.6", the Aeros lets you add a 6-track stereo looper to practically any pedalboard.