Sale price
$199.99
Regular price
Unit price
per
Sale
Sold out
Eligible for free shipping
View full details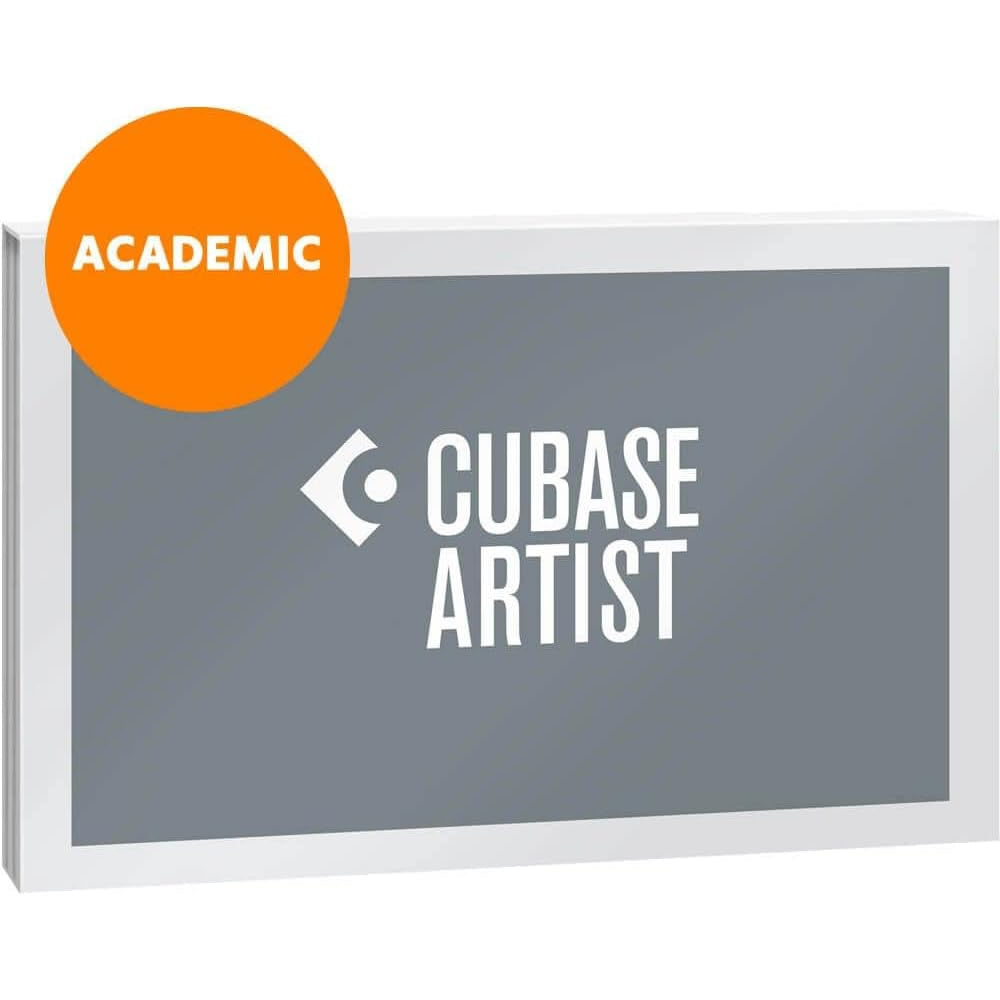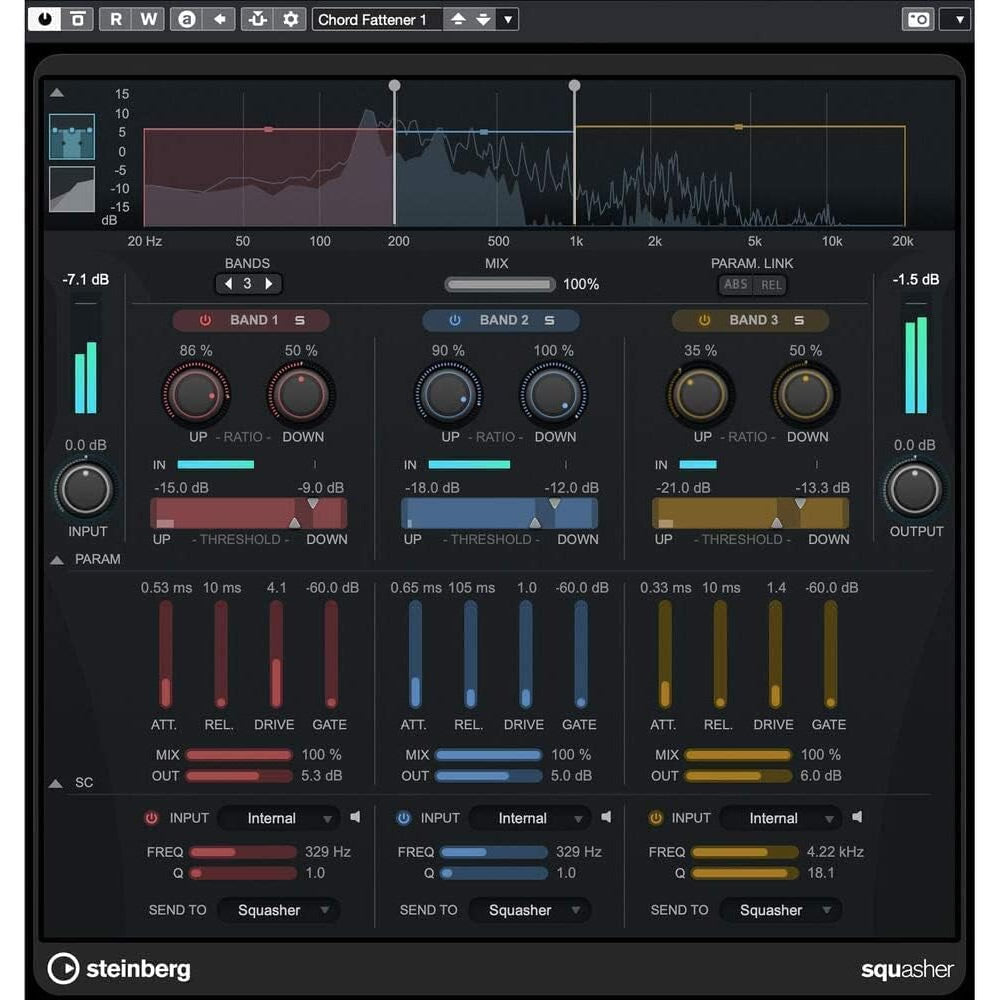 Electronic Software Download (ESD). This order will be delivered electronically. Customers ordering this item will receive an email message within a 24-48 hours of placement of their order with instructions on downloading the software.
Academic Discounted license for sale to students, teachers, schools, non-profit organizations and churches. Proof of academic or non-profit status required.
A powerful DAW for any genre or skill level, packed with intuitive arrangement and recording workflows, a vast collection of VST instruments and effects, and compositional tools for turning that creative spark into reality.
Masterful MIDI management
While Cubase 13 will be fully capable of managing the nuanced and extremely high-resolution opportunities of MIDI 2.0, you've got a powerful new suite of MIDI tools to be deployed with MIDI 1.0, too, including a streamlined MIDI CC recording that lets you painlessly modify and manage controller events with the Key Editor. What's more, the Step and MIDI Input mechanisms have been updated to allow for instant note-length modifications, in addition to the ability to add voices to parts with the powerful new polyphonic input feature. Furthermore, the MIDI plug-ins have been overhauled to provide a design that drastically improves your workflow with an intuitive, flexible interface.
Recording redux: classic tools — reimagined
All your favorite production devices return with Cubase Artist 13, many of which have been expanded, augmented, or refreshed to expand creative possibilities via interoperative use with the all-new tone-shaping tools. VariAudio is back to painlessly perfect audio and vocal parts with flexible pitch-correction and timing tools, while AudioWarp has been improved to allow for phase-coherent multitrack adjustments. An updated video engine not only makes video editing easier than ever, but sees the addition of Track Versions for the Video Track, alongside increased overall performance and HPU hardware decoding for H264.
Track your tracks with ease
Have you ever worked on one track only to realize that something you're doing would be perfect for a different track? Cubase 13 has made importing more flexible than ever, introducing several options to import tracks from other projects, with versatile control over specific tracks, events, time ranges, and more. Once you've got your audio together, Cubase 13's one-click Channel Configuration option lets you toggle between mono and stereo playback. Meanwhile, the new Start Modes allow you to decide exactly where your audio needs to begin, matching your workflow needs.
Iconica Sketch and more VST variety
Steinberg's state-of-the-art VST3 support is invaluable in helping you construct your perfect sonic palette, but that doesn't start and end with third-party VI and FX support. Cubase 13 comes loaded with a medley of inspiring instruments, including Groove Agent SE, HALion Sonic, Sampler Track, Flux, Iconica Sketch, and more. Sampler Track's Spectral Warp modes let you take aural manipulation to the extreme, while Iconica Sketch is the perfect suite for full-scale orchestration.
Optimized interfacing for every level of production
MixConsole has always been the epicenter of Cubase's production, and Cubase 13 expands your recording repertoire to be more inspiring and adaptable than ever, including a refreshed interface design. Routing has been upgraded to set return channels of instrument tracks, racks, or the sampler as inputs for further audio tracks, effects, or group channels. Improved navigation includes a new Key Command dialog and additional macros for easily personalized recording, while the vertical zoom feature lets you zoom with the mouse wheel and decide between zooming to transport or selection.
Attuned for Artist
Cubase Artist 13 contains an immense suite of versatile recording and production appointments, including more than 2,600 sounds, 65 audio FX plug-ins, and deep compatibility with Yamaha Motif for utilizing and managing external instruments and effects. Advanced Comping tools and phase-coherent multitrack AudioWarp ensure total control over your sound, with extensive options for insert, send, and return FX channels, as well as simultaneous management of up to 32 physical inputs and outputs, with unlimited virtual audio or MIDI tracks. You'll also have access to comprehensive scoring and notation tools tailored for use with film, TV, and any other orchestral arrangements.
Steinberg Cubase 13 Pro System Requirements:
Operating systems (Windows): 64-bit Windows 11 Version 22H2 (or higher), 64-bit Windows 10 Version 22H2 (or higher)
Operating systems (Mac): macOS Ventura, macOS Monterey
CPU minimum (Windows): Intel® Core™ i5 (4th Generation) or AMD Ryzen™
CPU minimum (Mac): Intel® Core™ i5 (late 2015 or later) or Apple silicon
CPU cores: 4 or more
RAM minimum: 8 GB
Hard disk free space (core installation): 1 GB
Hard disk free space: 75 GB
Display resolution minimum at 100% UI scaling: 1440 x 900
Graphics minimum (Windows): Graphics card with native Windows 10 support
Graphics recommended (Windows): AMD R or RX series and later or NVIDIA Series 700 and later
Graphics (Mac): Graphics card with Metal support
Internet connection: for license activation, account sign up and product registration, installer download
This software version does not support 32-bit plug-ins. VST 2 plug-ins only run in Rosetta 2 mode on Apple silicon Mac. Cubase does not support VST 2 when running natively on Apple silicon Macs.