Sale price
$179.99
Regular price
Unit price
per
Sale
Sold out
Eligible for free shipping
View full details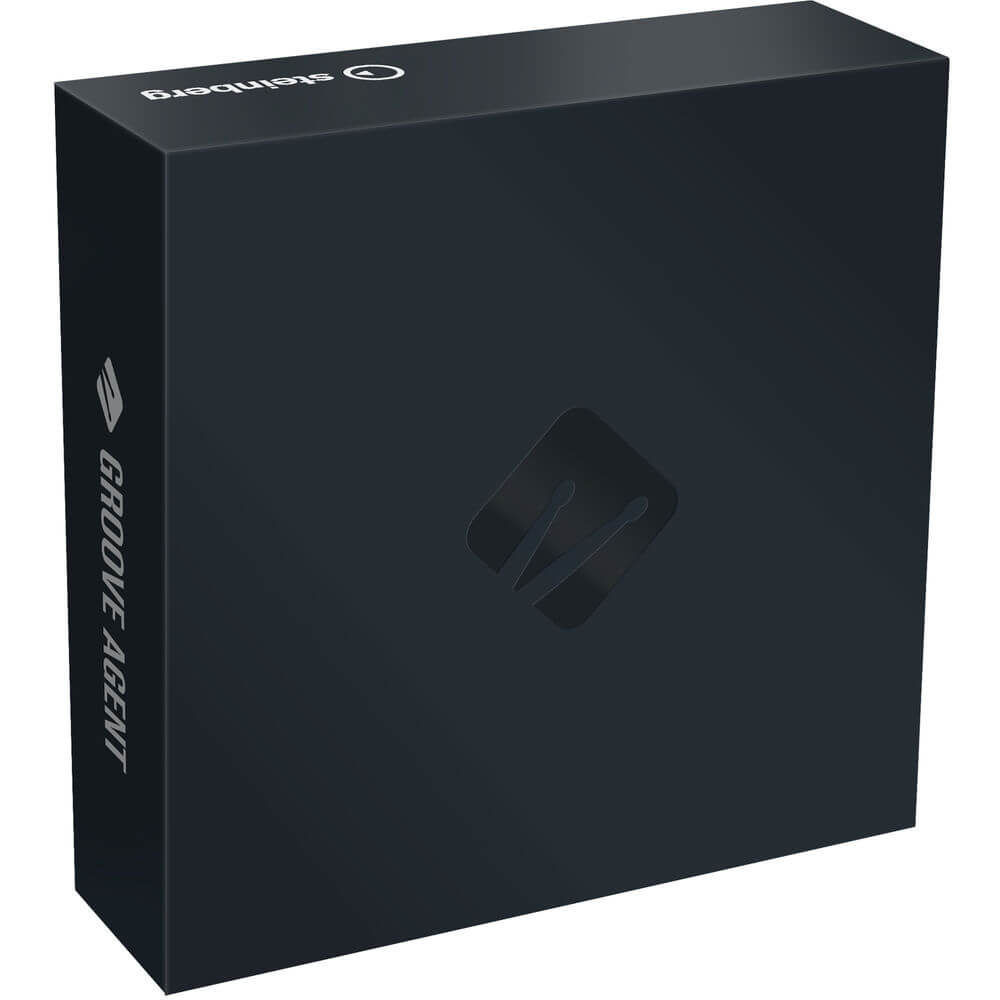 Software requires a USB-eLicenser USB copy protection device (sold separately),
Steinberg Groove Agent 5 - Virtual Drum Workstation
Steinberg Groove Agent 5 is a virtual drum workstation that combines a library of high-quality acoustic drums, electronic drums, and percussion organized in 130 kits with over 1000 MIDI grooves played by top drummers. It offers modern producers, beat-makers, and songwriters an all-in-one solution with a suite of rhythmic-composition tools well-suited for creating drum tracks in just about any genre, from jazz, funk, reggae, and rock, to Trap and EDM.
This fifth generation of Groove Agent still features three drum modules, also known as Agents (Acoustic, Beat, and Percussion), but with a new acoustic drum kit referred-to as The Kit. Recorded with high-end studio equipment at Teldex Studios in Berlin, The Kit provides a large collection of realistic drum samples and articulations captured with up to 20 velocities. As in previous versions, the pattern editor enables you to program complex rhythms in the timing of your choice, simply by clicking in the grid.
There are more than 30 new kits created for Groove Agent 5 by top electronic artists including Rawtekk, Audeka, zKlang, Joe Ford, and more. The kits come with not only beat patterns but also small melody parts, miscellaneous hits, and other noises. Songwriters can quickly build sophisticated backing tracks using MIDI grooves with intros, outros, fills, and different complexities, for the practical purpose of improvising, practicing, or sketching songs in all genres of music.
For sound-design applications, you have access to the Decompose tool, which lets you load a sample and easily separate it into its tonal and noise components. The tonal part can be pitched independently from the noise. Drag and drop each component onto Groove Agent, and create your own signature sounds.
Groove Agent 5 comes with an improved user interface resizable to fit the real estate of your display and supporting high-resolution HiDPI for clearer details when working on complex arrangements.
Steinberg Groove Agent 5 ƒ?? Key Features:
Multifaceted virtual drum instrument with electric and acoustic sounds
High-quality acoustic kit recorded at Berlinƒ??s Teldex Studios
130+ electronic kits for EDM, trap, future bass, and more
1,000+ MIDI grooves supply the backbone for your productions
Discompose function separates a sample into tonal and noise components
Live sampling enables you to record sounds, manipulate them, and built custom kits
Pitch-shifting function allows you to create exciting new drum sounds
Layer up to 4 drum kits to create one-of-a-kind drum sounds
Percussive loops and instruments add organic energy to your compositions
Jam mode creates immediate backing tracks for practice, improvising, and sketching ideas
Pattern editor creates complex rhythms with perfect, nailed-to-the-grid timing