Sale price
$199.99
Regular price
Unit price
per
Sale
Sold out
Eligible for free shipping
View full details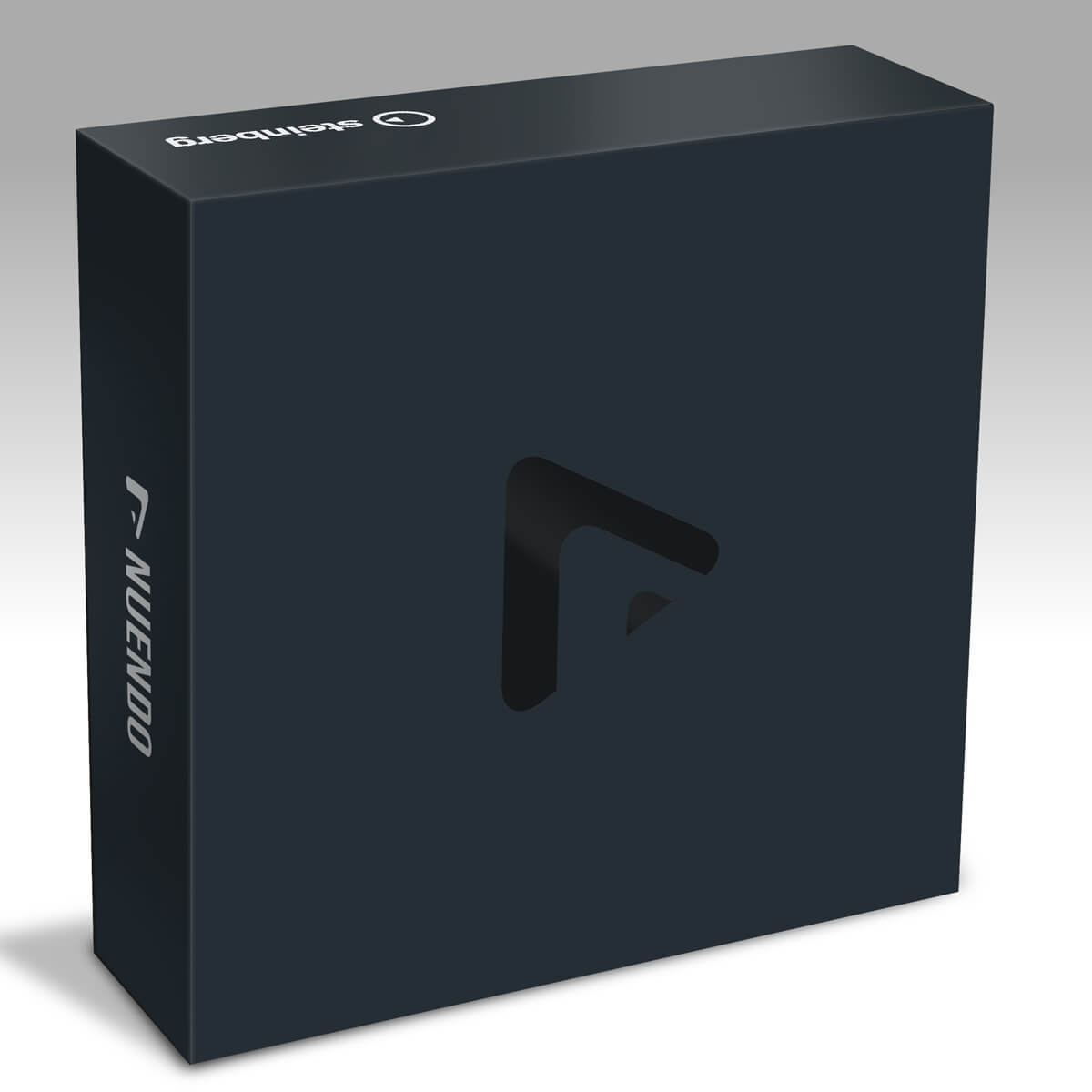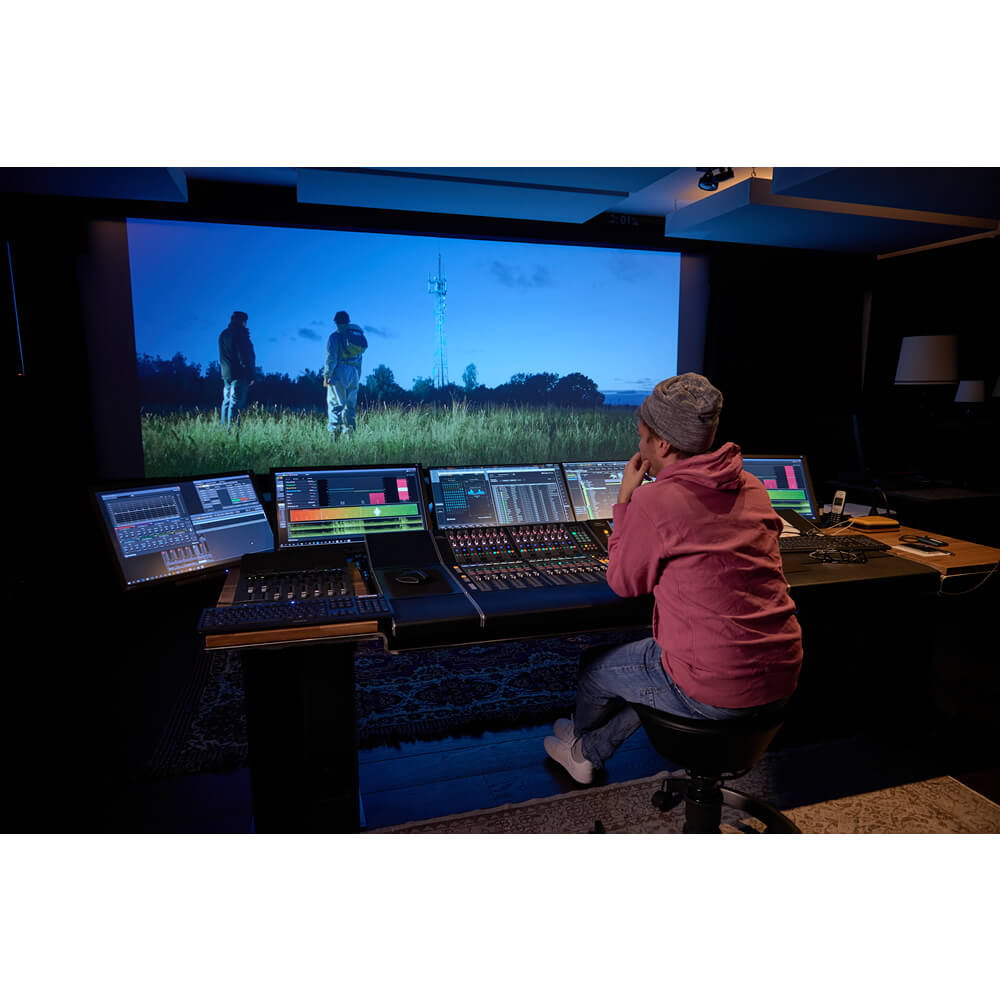 1-Year Subscription License for sale to schools.
The Steinberg Nuendo 365 Annual Subscription School Site License consists of a 1-Year Subscription License, valid for one year from the point of activation. This license is valid not only for the current version of the software, but also for any major version updates that are released during that year (subject to an update to the eLicenser Control Center database, which is required to extend the license for the new version). At the end of the year-long licensing period, the software becomes inoperable, and the institution must purchase a renewal at the same per-seat price for the following year.
Steinberg USB eLicenser Required ƒ?? Not Included
A mainstay for television, movie, and game audio design, Steinberg Nuendo 11 is used by post-production professionals all over the world. Steinberg Nuendo 11 comes loaded with more innovations than ever, with cutting-edge Dolby Atmos support, Netflix-compliant metering, Soundly Cloud Services support, and powerful workflow enhancements that are guaranteed to elevate your audio-for-picture projects. Nuendo includes unique features for game audio production, as well as traditional film and TV post. From integration with game middleware to automatic picture-edit re-conforming and ADR, Nuendo gives you powerful, dedicated tools that streamline your workflow and ensure that you deliver the highest-quality product.
A bevy of oft-requested new features
Steinberg packed Nuendo 11 with loads of oft-requested new features. A turbocharged multichannel surround sound production workflow enables you to natively author Dolby Atmos content within Nuendo, while a specialized Loudness Meter ensures Netflix-compliant streaming content. SpectraLayers One allows you to edit sound in the spectral domain with surgical precision, while an Intelligibility Meter helps safeguard the audibility and clarity of your dialog. You also get the SuperVision metering plug-in, which includes customizable settings for an ultra-accurate view of your sound. You can queue multiple jobs with different export requirements with Jobs Queues, then process them all at once, and Soundly Cloud Services support enables you to import files from Soundly with a single mouse click. Nuendo 11 also includes new sound design tools and content for creating enhanced, multi-genre sonic experiences, a Sampler Track with slicing, LFOs, and legato glide; plus, there are tons of new music features, in addition to workflow and performance enhancements. With Nuendo 11, you have everything you need to take post production to the next level.
Ultra-advanced mixing console optimized for post
Nuendo ups the ante for what a post-optimized mixing console should be. With its sleek single-window concept, Nuendo's mixing surface gives you up to 22.2 support with instant access to all vital functions, plus a plethora of visibility configurations and drag-and-drop functionality for lightning-fast operation. An intuitive Quick Link system and Control Link groups temporarily or permanently link entire channels ƒ?? or just specific parameters. View Sets store and recall any channel configuration as a preset. You get up to four different MixConsoles, and each one comes with its own channel visibility management, so you can define which channels you want to see, as well as how theyƒ??re arranged.
VCA faders and feature-packed Channel Strip EQ
Steinberg Nuendo's VCA fader technology creates a second mixing layer within MixConsole. VCA faders in Nuendo not only help you create complex mixes for film and television projects, they also give you the option of more advanced automation workflows using the Combine VCA fader automation feature. Simply merge the automation curve of a VCA fader with the automation curve of a controlled fader or fader group. Nuendo's channel strip EQ module gives you additional mouse-over value readouts for gain, frequency, and its equivalent in note pitch, so you can enter pitch notes or cent values for each band, instead of Hz. The Pre section offers selectable slopes of 6, 12 (default), 24, 36, and 48 for high and low cut, making it easier than ever to sculpt your dialog, music, and FX to perfection.
Smooth re-conforming for film and TV post
Film and TV editors are sadly familiar with this scenario: your project and all of its audio files perfectly match the picture, but then the video editor sends you a new picture cut. ReConform to the rescue! Nuendo's re-conforming algorithm detects picture changes on the basis of EDL (Edit Decision List) comparisons of previous and new EDLs. This generates a change list that is used to execute a re-conform. There's no need to worry, though. Before the process even begins, Nuendo gives you a preview of the anticipated result. You also get several options for the re-conform process, including the handling of gaps, several processing and marker placement options, and even a choice of different matching algorithms.
Nuendo takes the pain out of ADR
ADR (automated dialog replacement) can be a pain. Dealing with the talent ƒ?? as well as a myriad of cue points, tracks, and record ons and offs ƒ?? can take its toll on your project schedule, not to mention your patience. Luckily, Steinberg's Nuendo sports a complete ADR system that makes short work of all of the above. If you've used other ADR systems, you'll be amazed at how streamlined and easy Nuendo makes the ADR process ƒ?? and it's also a fast, flexible tool for managing foley sessions.
Integration with Audiokinetic Wwise middleware
Rather than saving your audio assets one by one on a hard drive and arduously importing them into Wwise at a later time, Nuendo saves you hours upon hours of tedious labor. Via Game Audio Connect, you just drag and drop audio files (including your custom naming conventions like project name, folder path, and track name) to Wwise. This sidesteps time-gobbling minutiae such as manually configuring your import and export dialogs. You save invaluable production time, even when round tripping an audio asset in Wwise back to its respective Nuendo project, by simply recalling the original Nuendo project from that audio file.
Steinberg Nuendo 11 ƒ?? Key Features:
Post-production DAW for television, movies, game audio design, and more
World-class mixing in up to 22.2 surround with Dolby Atmos support
Specialized Loudness Meter ensures Netflix-compliant streaming content
SpectraLayers One allows you to edit sound in the spectral domain with surgical precision
Intelligibility Meter helps safeguard the audibility and clarity of your dialog
SuperVision metering plug-in includes customizable settings for an ultra-accurate view of your sound
Job Queues lets you queue multiple jobs with different export requirements for simultaneous processing
Soundly Cloud Services support enables you to import files from Soundly with a single mouse click
Sound design tools and content for creating enhanced, multi-genre sonic experiences
Sampler Track includes slicing, LFOs, and legato glide
Music features, workflow, and performance enhancements
Field Recorder Audio Import matches field recorder audio files to events in your project
Video Cut Detection analyzes video files for edits and inserts markers for each cut
Doppler effect simulates the movement, distance, and perception of a passing sound source
VoiceDesigner modifies voices and crafts otherworldly sound effects
dearVR Spatial Connect integration for creating and mixing immersive 3D audio content directly in the VR environment
Music features like VariAudio 3, Distroyer effect, MixConsole Snapshots, and Groove Agent SE 5
Audio Random Access (ARA) allows tight integration with plug-ins
Channel strip EQ, VCA faders, and fully integrated loudness measurement
Game Audio Connect 2 transfers whole music compositions as music segments into Audiokinetic Wwise
Built-in ADR system allows for fully integrated voice and foley recording
Advanced multitrack audio-to-picture editing with playlists and video-follows-audio editing
Direct Offline Processing for applying the most often used offline processes as a chain for selected clips
Sound Randomizer easily creates different variations of a sound
Renamer automatic renames events within your project
VST MultiPanner allows for immersive sound panning while working in Dolby Atmos
Integrated re-conforming solution for automatic audio-to-picture alignment
Full integration with the Yamaha Nuage system
Steinberg Nuendo 11 ƒ?? System Requirements:
Operating systems (Windows) - 64-bit Windows 10 Version 1909, 64-bit Windows 10 Version 2004
Operating systems (Mac) - macOS Mojave, macOS Catalina
CPU minimum - Intel Core i series or AMD Ryzen multi-core
CPU recommended - Intel i5 or faster
RAM minimum - 4 GB
RAM recommended - 8 GB
Hard disk free space - 36 GB
Display resolution minimum - 1440 x 900
Display resolution recommended - 1920 x 1080
Graphics card with DirectX 10 and WDDM 2.0 support (Windows only)
Port - USB Type-A for USB-eLicenser
OS compatible audio hardware
Internet connection for installer download, account sign up and product registration, license activation