Sale price
$26.99
Regular price
Unit price
per
Sale
Sold out
Eligible for free shipping
View full details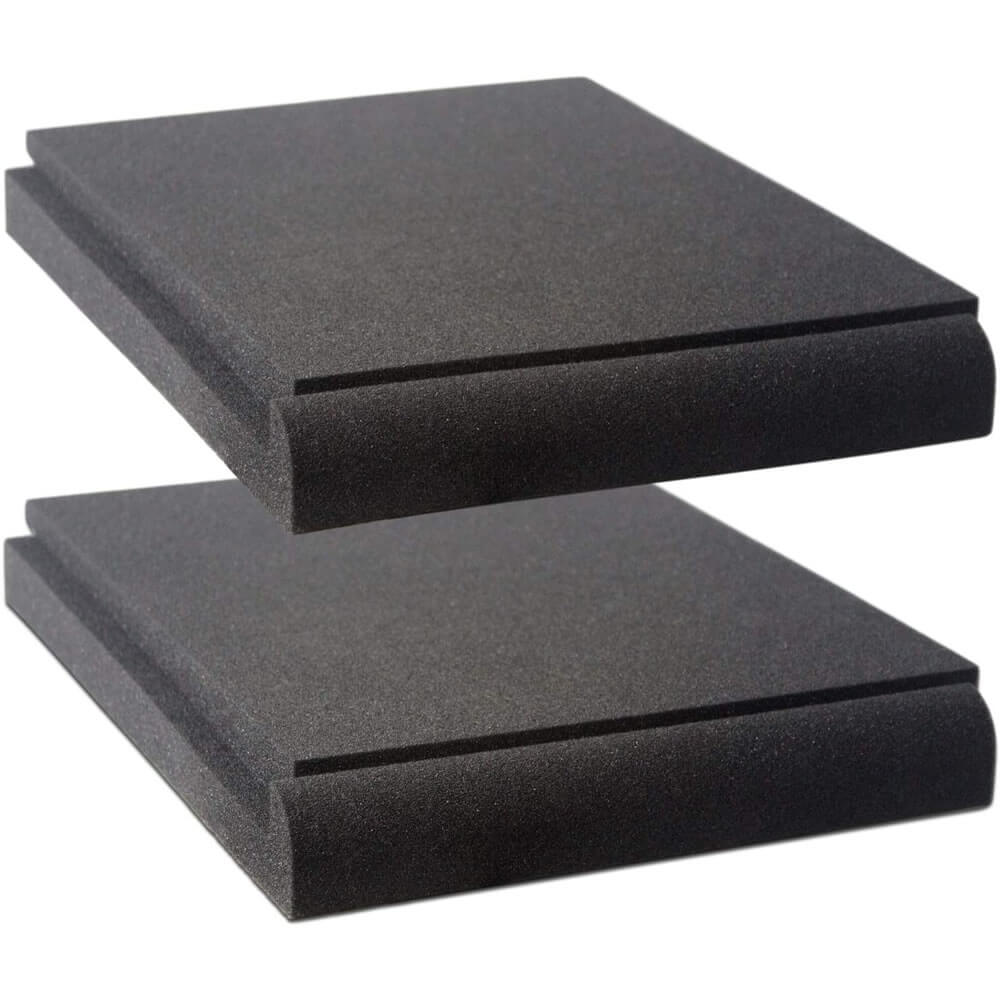 These studio monitor isolation pads are manufactured using the highest quality acoustical foam and will easily hold up your speakers without changing the pads shape.
Designed to fit with most popular 5" - 8" monitors.
High-density acoustic foam for professional use.
The two-component design allows 5 different angle configurations.
Generates cleaner more precise sound by reducing vibrations and low-end distortion.
Keep your studio clean look with no logo on the front.
How to setup your studio monitors for the best user experience?
In a studio environment where you need to mix and master your music, the optimal position of your monitors is at ear height and they should be facing you.
Using the Foam Isolation Pads for Studio Monitorsyou can adjust the angle of the speakers so that the sound will be directed to your ears depending on your sitting position.
An affordable way to improve the sound of your studio monitors. Decouples your speakers from bookshelfs, desktops or monitor stands. Foam wedges provide up to 5 tilt options, including flat. Sized to fit all popular Monitors.