Sale price
$3,999.95
Regular price
Unit price
per
Sale
Sold out
Eligible for free shipping
View full details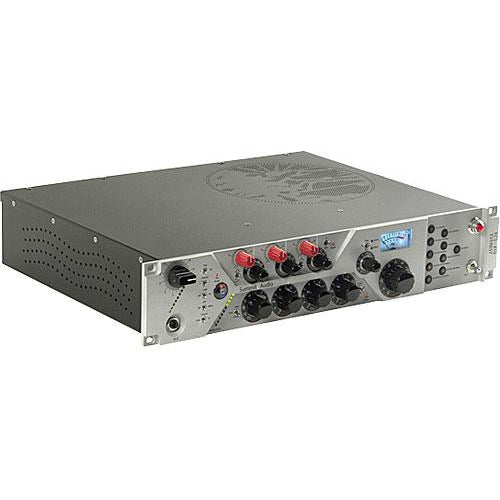 Summit Audio Everest Flagship Channel Strip (ECS410)
The Summit Audio ECS-410 Everest Channel Strip is a distinctly different, four section analog processor and microphone preamp, ideal for tracking, recording, and processing your most important signals. Each section is completely independent with its own fully balanced IO with the ability to route each section together internally with TouchPatch, a unique and amazingly intuitive routing section. Four complete products, amalgamated into one master channel strip.
Summit Audio's design philosophy with the ECS-410 Everest is a no-compromise, high-value approach to every step of the design and manufacturing process. From the choice of thru-hole parts for high reliability and easy repairs to using gold plated circuit boards, Summit Audio has crafted the ECS-410 Everest for a lifetime of use.
The modular design of the ECS-410 Everest makes service and updating extremely simple, as well as giving great separation for each section, with direct power, audio, and ground connections. Each card has double, redundant contacts to the main board and we use actual wire, not failure-prone ribbon cables. All contacts from the cards to the front panel controls use three finger contacts, the most reliable and solid connections available. The inputs and outputs are all fully balanced and use high end connectors in all cases. The steel chassis is very strong and offers excellent shielding with a highly durable coating for a lifetime of use with a minimum of evidence of wear. And most importantly, each section is laid out by hand, so trace routing is the result of experience and testing, not the accidental routing coming from a computer generated 'auto-route' feature. Attention to details like this truly make the ECS-410 Everest stand above.
From crystal clear to tube overdrive, ECS-410 Everest is the summit of flexibility, precision, tone, and taste.
Summit Audio Everest Flagship Channel Strip Features:
Mic/Instrument Tube/SS Preamp
Passive EQ
Dual Mode Dynamics
Tube/SS Overdriveable Master DriveBus
TouchPatch Single Touch Routing
Each section has individual I/O or route together with TouchPatch
Completely variable sound from open and pristine to total overdrive
Summit Audio Everest Flagship Channel Strip Specs:
Preamp Type: Hybrid
Number of Channels: 1
Frequency Response: 10Hz-200kHz (+/- 3dB)
Phantom Power: Yes
EQ: Yes
Compressor: Yes
Other Processing: No Other Processing
Analog Inputs: Preamp: 1 x XLR (Mic), 1 x 1/4" (Line), 1 x 1/4" (Hi-Z); Dynamics: 1 x XLR; EQ: 1 x XLR
Analog Outputs: Preamp: 1 x XLR, 1 x 1/4"; Dynamics: 1 x XLR; EQ: 1 x XLR
Digital Inputs: No Digital Inputs
Digital Outputs: No Digital Outputs
Other I/O: 2 x 1/4" (Dynamics Side Chain, Stere Link)
Computer Connectivity: No Computer Connectivity
Rackmount Spaces: 2U
Height: 3.5"
Depth: 17"
Width: 19"
Weight: 26 lbs.
Manufacturer Part Number: ECS-410