Sale price
$149.00
Regular price
Unit price
per
Sale
Sold out
Eligible for free shipping
View full details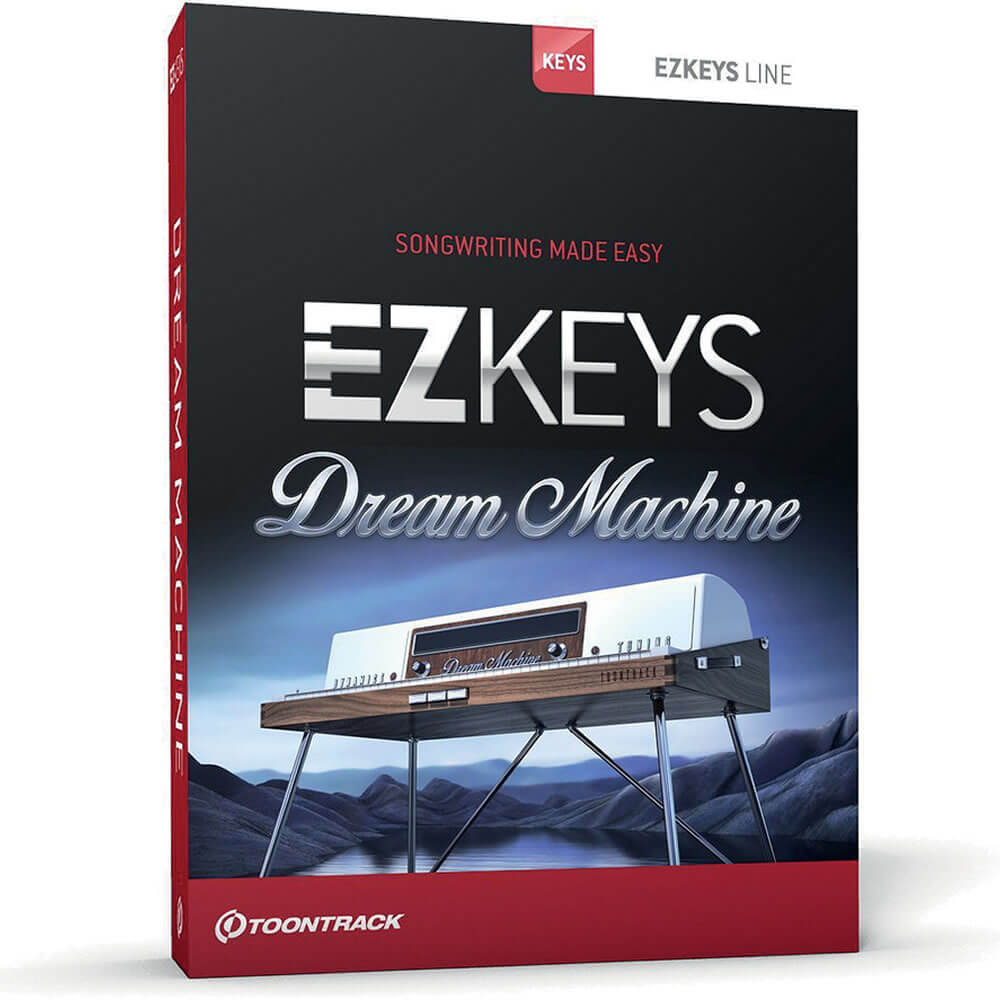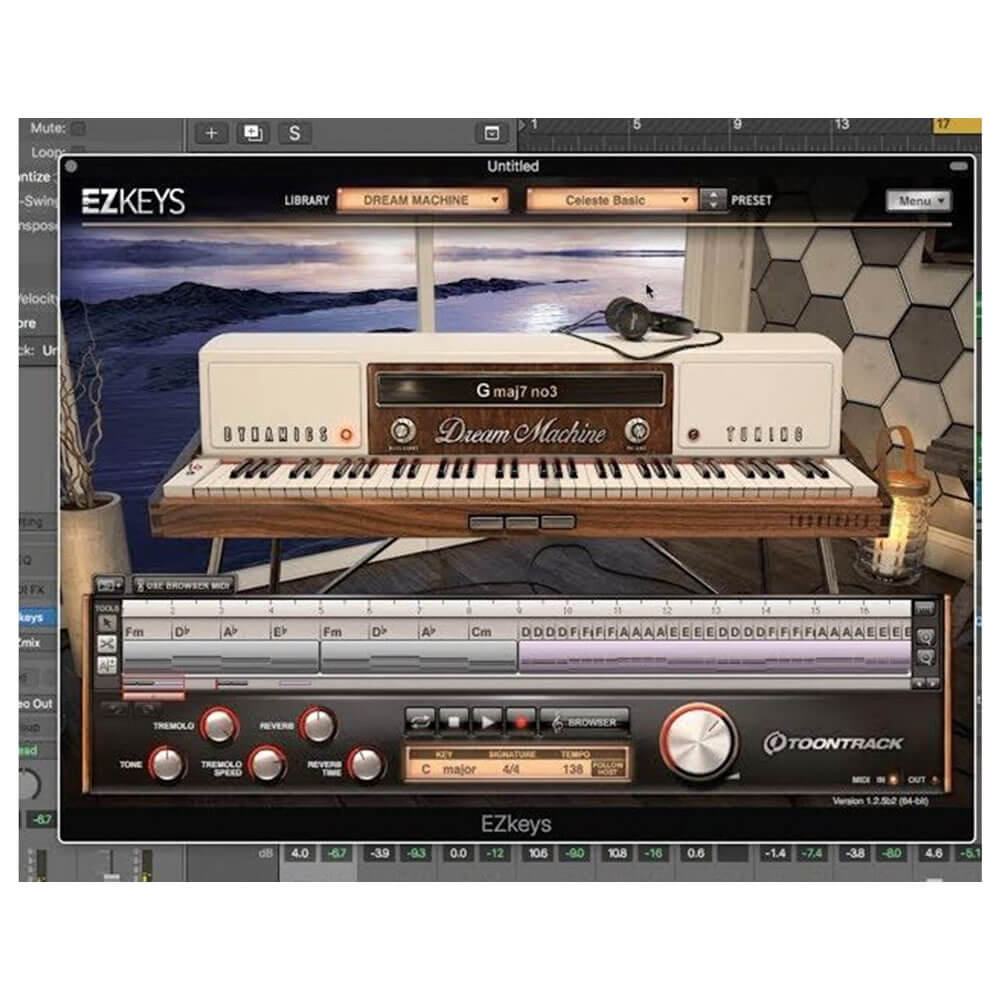 Electronic Software Download (ESD). This order will be delivered electronically. Customers ordering this item will receive an email message within a 24-48 hours of placement of their order with instructions on downloading the software.
Designed for use in cinema soundtracks, ambient soundscapes, pop productions, and other pieces of modern musical media, Toontrack EZKeys Dream Machine is a virtual instrument and songwriting tool that is available for download. The instrument is a tweakable combination of a Rhodes Mark 7 electric piano and a celeste, though a marimba and a xylophone can also be thrown into the mix.
Both the electric piano and the celeste have been multi-sampled to retain velocity detail and sensitivity. These instruments can be used independently, but blended together, they provide various timbres suitable for modern productions. A wide array of effects are available to process these samples within each preset, including delays, reverbs, filters, equalizers, and harmonic distortion of varying types. The effects change depending on the preset.
Many features are included for those who arenƒ??t native keyboard players, including a large MIDI library played by a session pianist, drag-and-drop MIDI phrases for placing into your DAW, a chord selector for changing chords quickly, multiple playing styles to suit many genres and more. The software is compatible with Mac and Windows computers, and operates in AAX, VST, AU, and RTAS formats. You can also open EZkeys Dream Machine as a standalone application on your computer.
Toontrack EZKeys Dream Machine ƒ?? Features:
32- and 64-bit operation in AAX, VST, AU, and RTAS platforms
Low-latency standalone application
Drag-and-drop MIDI included for song tracks
Drag-and-drop support for third-party MIDI into EZkeys
Drag-and-drop MIDI from song track or song browser to DAW or desktop
Analyze and chord-separate MIDI in real time
Record or overdub MIDI directly in EZkeys
Use included, third party, or bespoke MIDI/chord progressions and transform them with playing styles found in other MIDI files
Quickly add basic chords to the timeline or drag and drop any chord from the Chord Wheel
Chord display lets you see what chords you are playing in real time
Chord selector, based upon the circle of fifths, allows you to change chords instantly
Presets for the most commonly used chord types
Customize the coloration of any chord by opening the detailed view
Alter the voicing of a chord on the fly by clicking the plus and minus buttons of the Chord Wheel
Humanize any pre-quantized MIDI notes upon import in EZkeys
Transpose individual song blocks or full songs
Export songs or files as WAV files straight from the EZkeys interface
Includes easy-to-understand music theory document with MIDI note examples
Tune the instruments by octave, semitones, or cents
Dynamics controls for velocity response
Sustain, sostenuto, and damping pedal controls
MIDI-learn and automation
Ready-made presets with high-quality effects from Overloud, ranging from raw and unprocessed to heavily distorted and tweaked
MIDI Library
Extensive MIDI library played by a professional session pianist
Pop/rock, soul/RnB, country, gospel, jazz, blues, boogie, and funk styles included
All songs performed in eight-bar or longer blocks
All songs performed with increasing intensity for intro, verse, pre-chorus, chorus, and bridge variations
Single, rhythmical, and broken chords in different variations as well as FX and endings
Straight/swing variations in 4/4 and 6/8
Intuitive browser that lets you add you own favorites and arrange them in folders