Sale price
$89.00
Regular price
Unit price
per
Sale
Sold out
Eligible for free shipping
View full details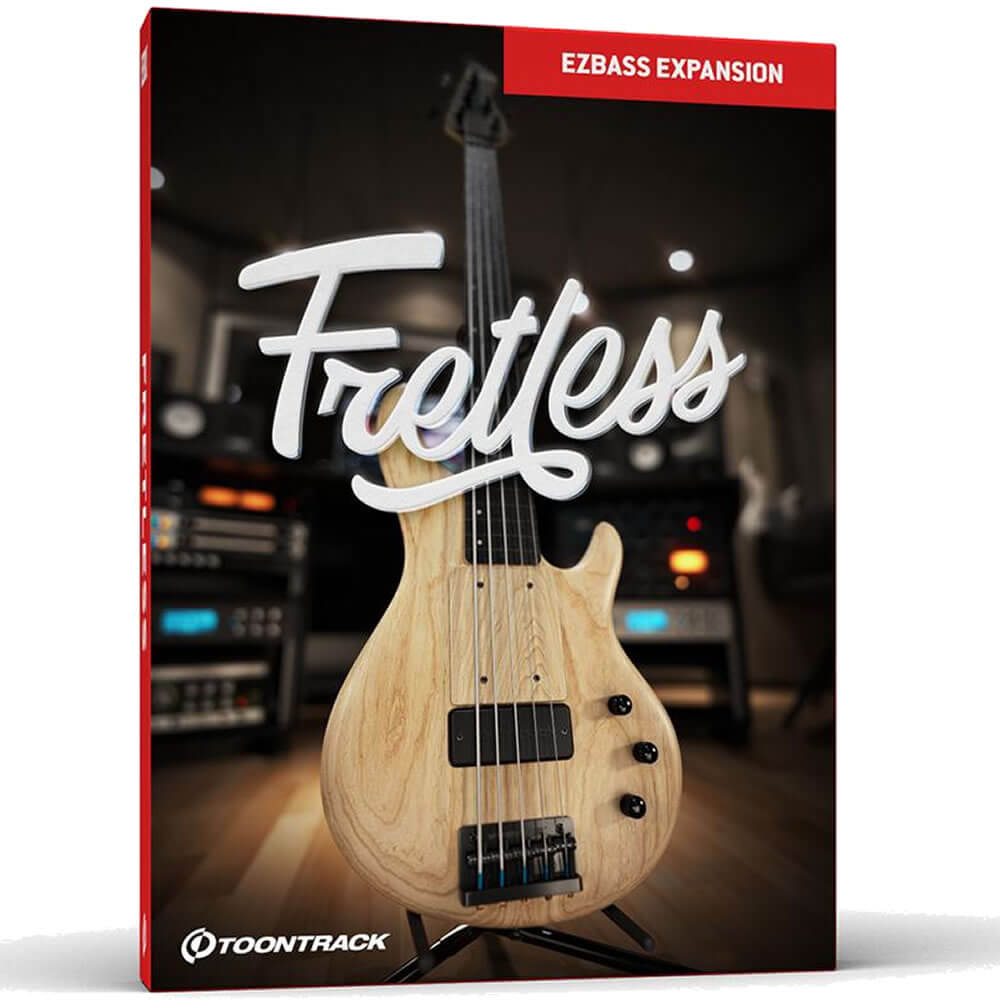 Electronic Software Download (ESD). This order will be delivered electronically. Customers ordering this item will receive an email message within a 24-48 hours of placement of their order with instructions on downloading the software.
Toontrack Fretless EBX Sound Expansion - Fretless Is More. The fretless bass, the presets and the MIDI you need for flawless composition across the genres.
At a glance, one wouldnƒ??t think that removing the seemingly insignificant metal rods that separate the notes on a bassƒ?? fretboard would open up a completely new harmonic panorama and transform it into an almost altogether new instrument. But it does, indeed. The sublime and soaring violin-like character, the near-weightless glissando, the rich, full and hearty sustain and the incredibly unique overall expressiveness are all qualities that make it utterly impossible to mistake it for a traditional bass. A subtle vibrato or just the strike of a single note gives it away.
The Fretless EBX comes with a handpicked instrument, sampled in extreme detail to capture all of these unique characteristics. In addition to the sounds, it also includes a broad selection of presets as well as a custom content of MIDI tailored for fretless playing styles.
Immortalized by players like Sting, Les Claypool, Bernard Odum, Pino Palladino, Gary Willis and, of course, Jaco Pastorius, the fretless has truly become a mythical creature in the world of basses ƒ?? revered for its tone but feared for its profound complexity to handle. Regardless of what style youƒ??re looking to write, welcome to a bass that encompasses the entire dynamic and tonal range needed to cut through on both ends of the extremes. This is a bass that lets you paint with sound ƒ?? outside the lines. Literally.
Toontrack Fretless EBX Sound Expansion ƒ?? Features:
A meticulously captured fretless, top-shelf bass
Includes a collection of presets covering a broad range of tones ƒ?? from dark and mellow to bright and articulate
For use in any style where the bass has a prominent role
Includes a custom MIDI library tailored for the instrument and fretless playing styles
Toontrack Fretless EBX Sound Expansion ƒ?? System Requirements: