Sale price
$24.99
Regular price
Unit price
per
Sale
Sold out
Eligible for free shipping
View full details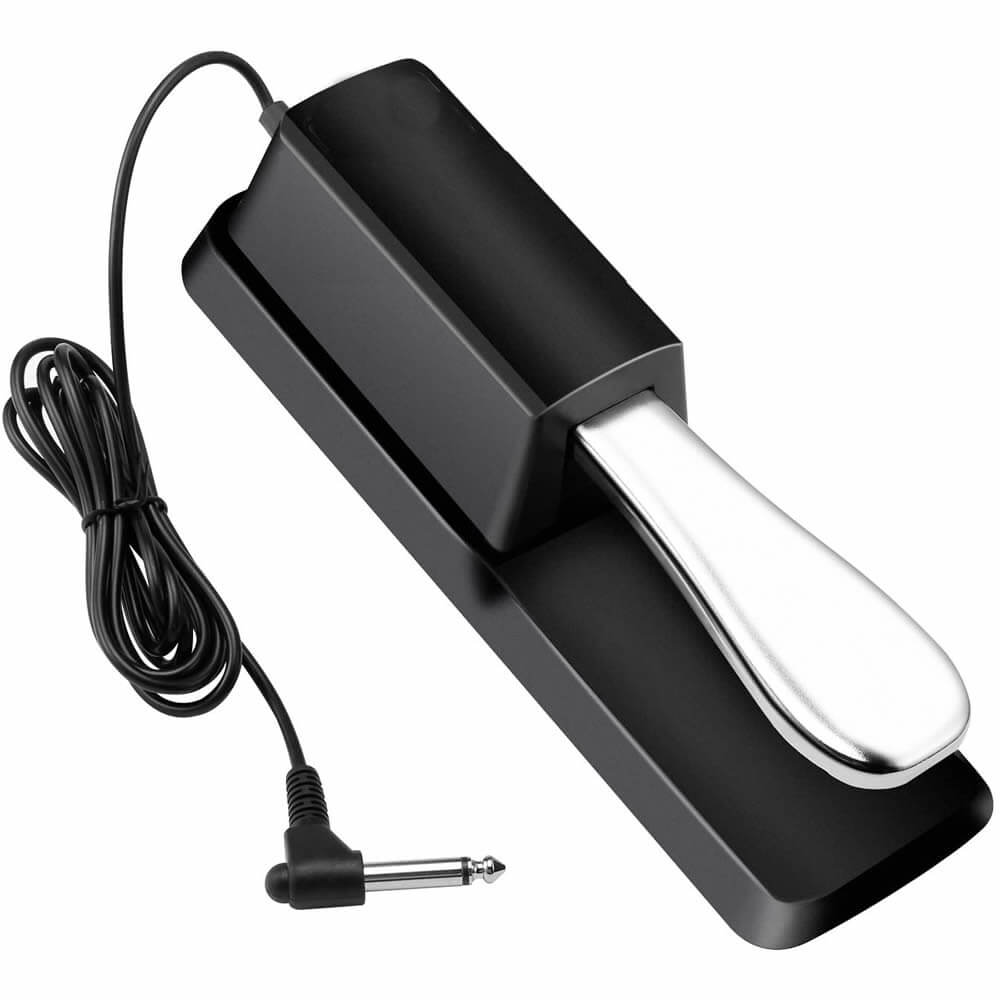 Featuring the kind of soft resistance, a full-sized piano pedal gives, this sustain pedal feels just like playing an acoustic piano. The give and take playback allow the musician to be confident that when they press the sustain pedal, the note lingers like it should. As soon as the musician lifts their foot, the note is gone. Itƒ??s as responsive as it needs to be.
Universal Compatibility
6 feet cable with 1/4 inch plug, classic universal sustain pedal with polarity switch for compatibility with all electronic keyboards. Its classic design with rubber-coated shell and chrome foot pedal make it as attractive to the eye as it is comfortable for the foot.
High Quality
Chrome plated metal pedal, this Sustain Pedal is built around a heavy-duty mechanism that makes it long lasting and durableƒ??perfect for the studio and the road.
Switchable Polarity
Improve the sound of keyboard playing, give you realistic feeling sustain for an electric piano.
Non-slip Rubber Base
Non-slip floor space / Rubberized Stands for protection and nice feel underfoot with enough resistance. Slip-resistant rubber bottom grips the floor while you play. High-quality chrome foot pedal with expressive half-pedal capabilities.