Sale price
$949.00
Regular price
Unit price
per
Sale
Sold out
Eligible for free shipping
View full details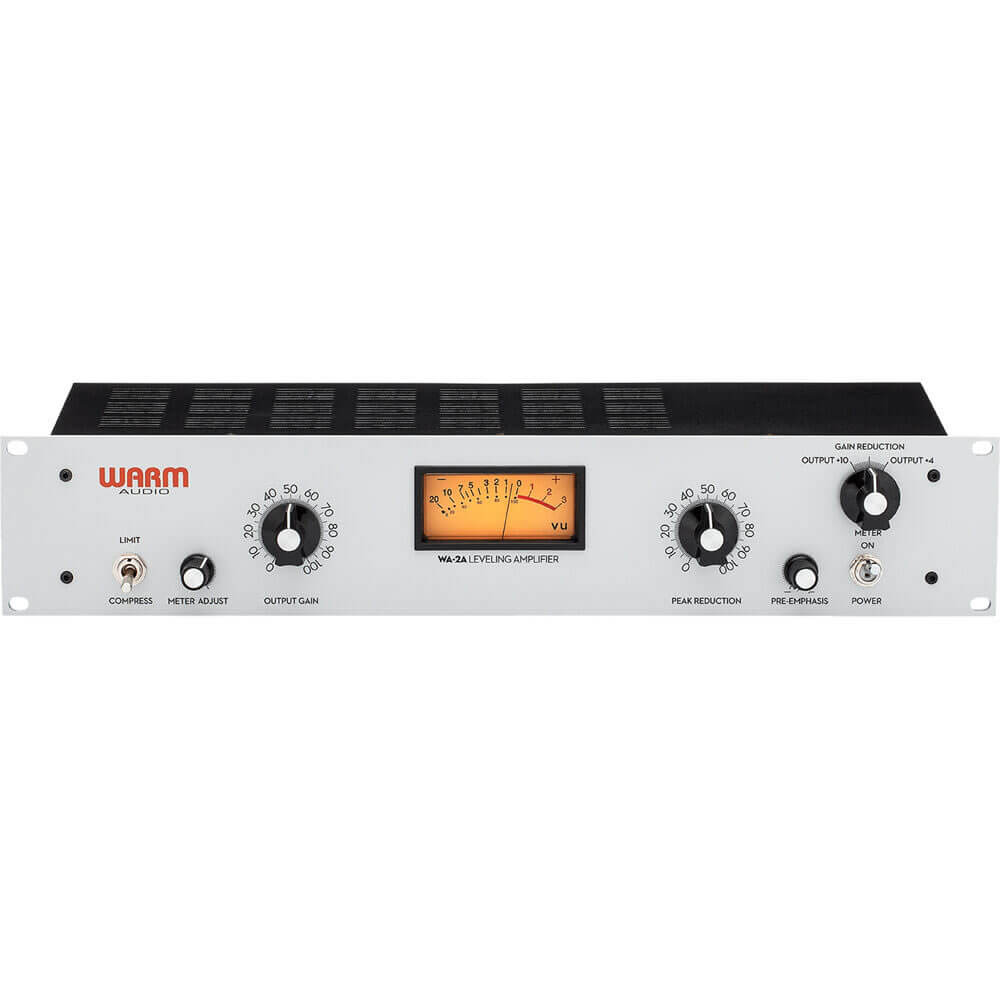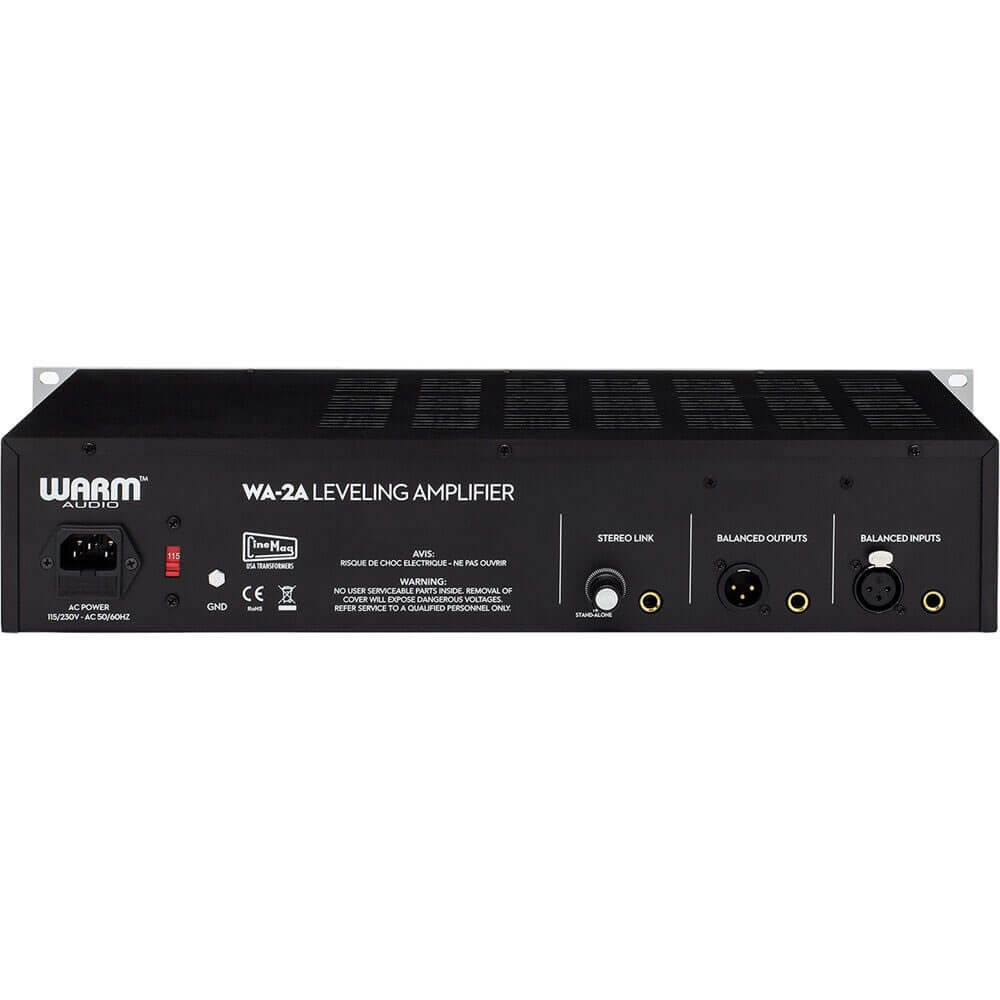 The Warm Audio WA-2A Tube Optical Compressor is a single-channel tube optical compressor that recreates a classic leveling amplifier originally released in the late 1950s. With Tung-Sol and Electro-Harmonix tubes, dual CineMag transformers, and a Kenetek opto-cell, the WA-2A offers smooth, warm compression ideal for vocals, bass, guitars, drums, and parallel submixes. Its discrete signal path is terminated with balanced XLR and 1/4" TRS input and output connectors, and delivers a high output with minimal noise.
Use compress mode for moderate peak attenuation, or switch to limit mode for more aggressive gain reduction. Operation is simple and efficient, thanks to the adjustable gain and peak reduction controls. The "Pre-Emphasis" serves as a tone control for the sidechain; use this control to make the compressor's detector circuit less sensitive to either high or low frequencies, or keep it flat at the noon position. A large VU meter allows easy viewing of gain reduction or output level, and can be calibrated via a dedicated potentiometer.
The WA-2A supports stereo linking to a second WA-2A through a 1/4" TRS cable (available separately). If you decide to link two units in stereo, you can make use of the rear-panel Stereo Link Adjust control. This feature helps you fine-tune any differences in how either unit responds to the threshold of compression, thereby achieving a more stable stereo match while avoiding unwanted shifts in the stereo field.
Warm Audio WA-2A Tube Optical Compressor ƒ?? Key Features:
Transformed-balanced, high-voltage, optical tube compressor built in the classic "2A" style
Up to 40 dB of gain reduction
Up to 40 dB of make-up gain
CineMag USA input and output transformers
USA-made Kenetek opto-cell attenuator T4-style module
Socketed construction to allow retrofitting of other opto-cells and tubes
Tung-Sol and Electro-Harmonix tubes including two 12AX7s, one 12BH7, and one 6P1
Fully discrete signal path
Variable pre-emphasis allows for reducing high frequencies in the sidechain
Supports stereo linking via 1/4" TRS
Balanced XLR and 1/4" TRS I/O
VU meter with selectable display of gain reduction or output at +4 dB / +10 dB above the meter reading
Rear-panel meter adjust function for easy VU calibration
Occupies 2 RU of rack space