Sale price
$199.00
Regular price
Unit price
per
Sale
Sold out
Eligible for free shipping
View full details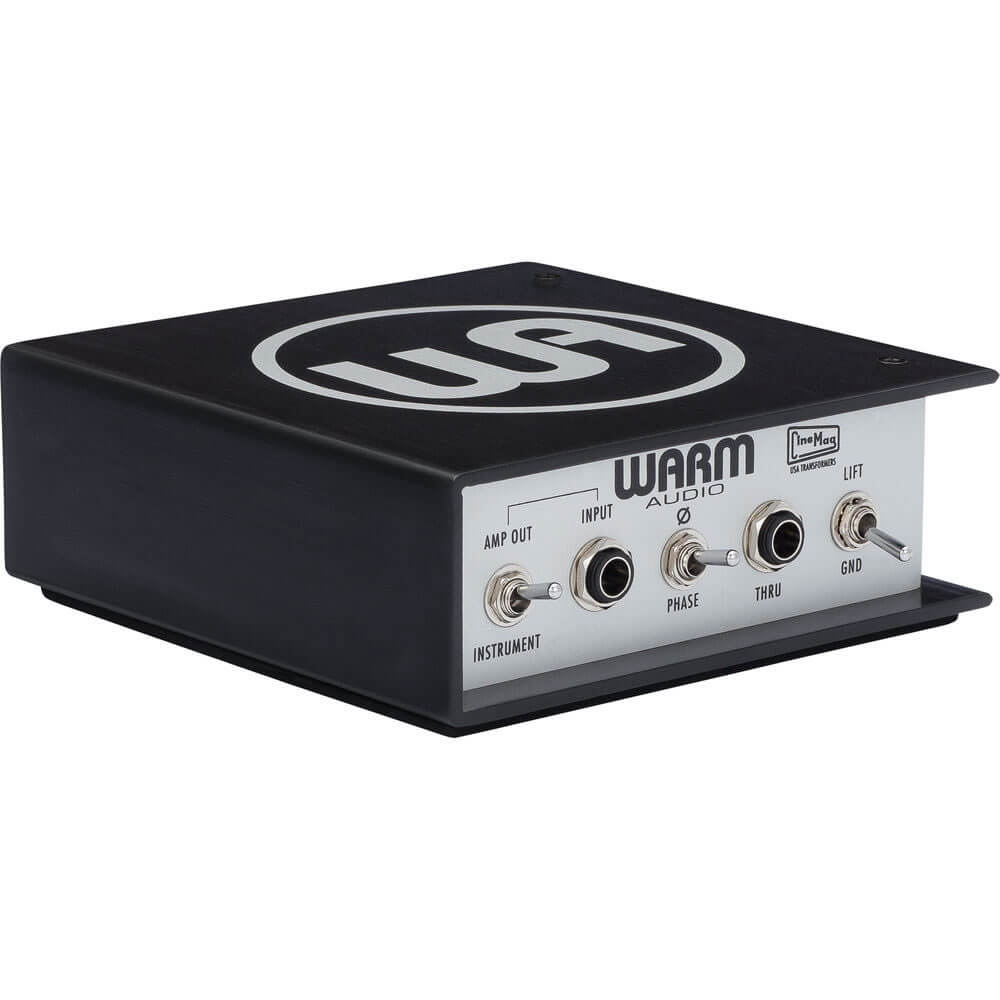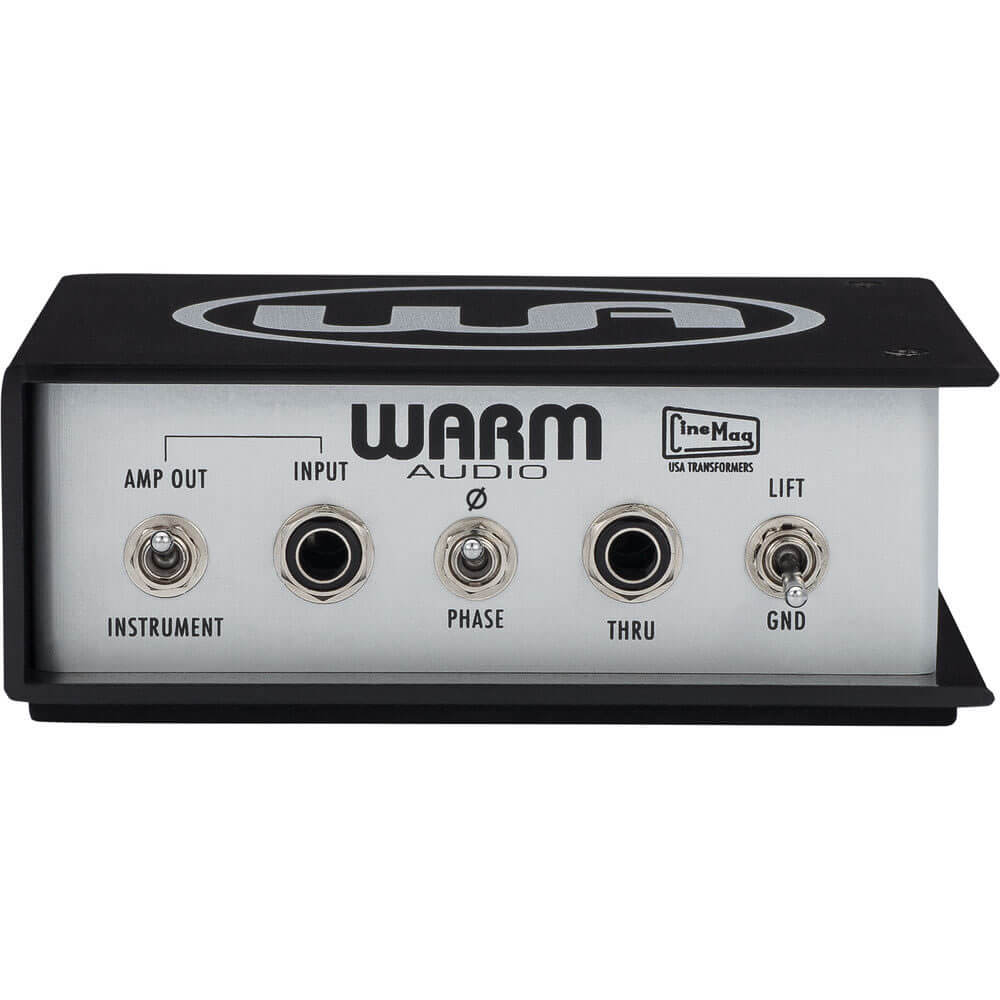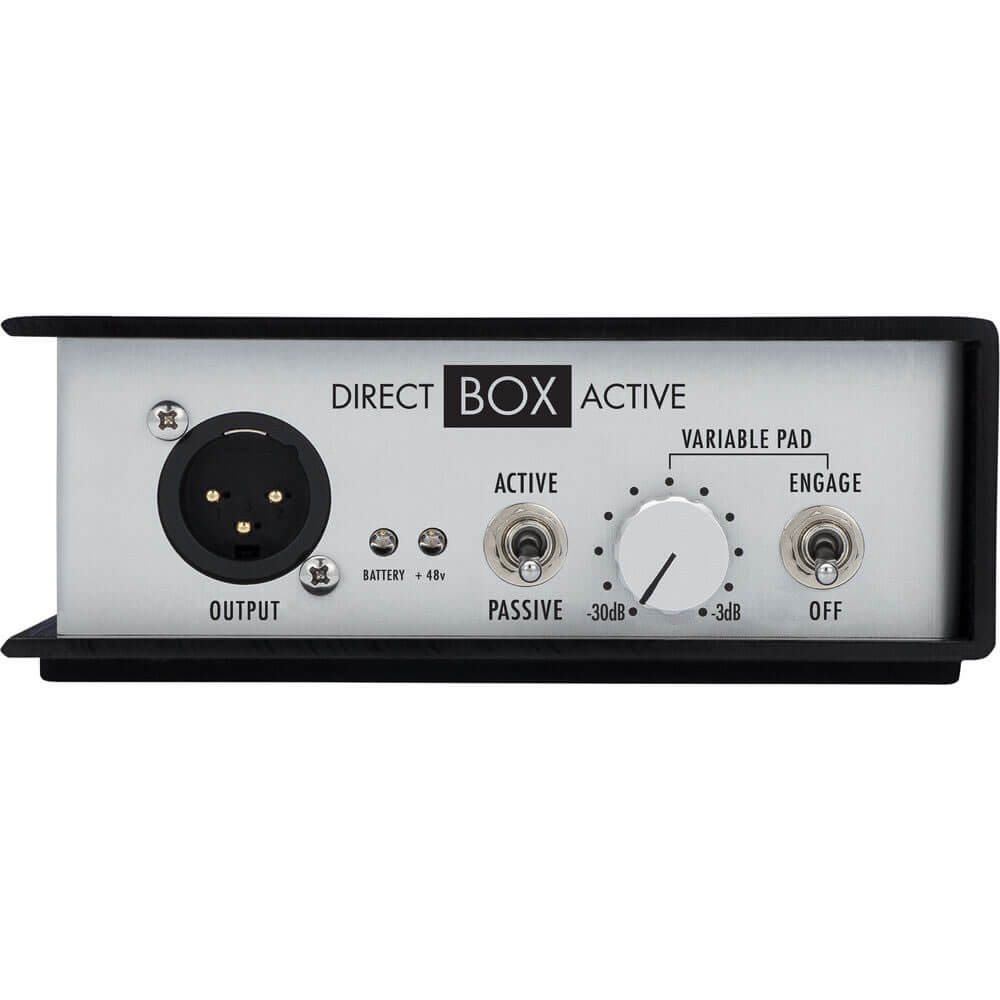 The Warm Audio Wa-Di-A Active Direct Box is designed for use with electric instruments such as basses and guitars or acoustic instruments with preamps and 1/4" outputs. The design is based around renowned electrical components such as the custom-wound CineMag transformer at its core. With its rugged extruded aluminum enclosure, rugged metal switches, and Pad knob it will provide a warm tone over long cable runs as well as durability on the road.
On the front of the unit, you'll find a 1/4" input and an Amp/Instrument toggle switch. This toggle switch selects between line-level and instrument-level settings, so you can use the box with either your high-impedance instruments (guitars and such) or line-level keyboards. A polarity switch and ground-lift switch are on hand, and you'll also note the 1/4" thru-put that mirrors the input and lets you pass unaffected signal to destinations such as stage amplifiers. Now you can feed your amp on stage and send mic-level signal to the house mixer.
On the rear, you'll see an XLR output as well as a variable pad knob, which lets you attenuate your signal between -3 and -30 dB, giving you another useful gain-stage. You can switch the pad out entirely with the Engage toggle switch.
This is the active model which sports lower THD and a highly linear performance in the audible frequency spectrum; this unit reproduces frequencies between 20 Hz and 70 kHz accurately to within ?ñ0.5 dB. You can either power it with two 9V batteries or over 48V phantom power from corresponding interfaces or mixers. Two buttons let you select the power source. It can also act in passive mode.
Warm Audio Wa-Di-A Active Direct Box ƒ?? Key Features:
Variable Pad. Attenuate your signal between -3 and -30 dB
Active Circuitry. Direct Box Active is best for instruments with passive pickups, especially acoustic instruments
Convenience Jack. The Direct Box Active offers a thru-put jack jumpered to the input jack; this lets you send your instrument's signal to a second place, in addition to the live mixer or recording device
Wired for Integrity and Durability. Every aspect of the Warm Direct Box Active is designed for sonic integrity, from custom-wound CineMag USA transformers, to metal switches and connectors, to gold-plated circuit traces