Sale price
$719.99
Regular price
$799.99
Unit price
per
Sale
Sold out
Eligible for free shipping
View full details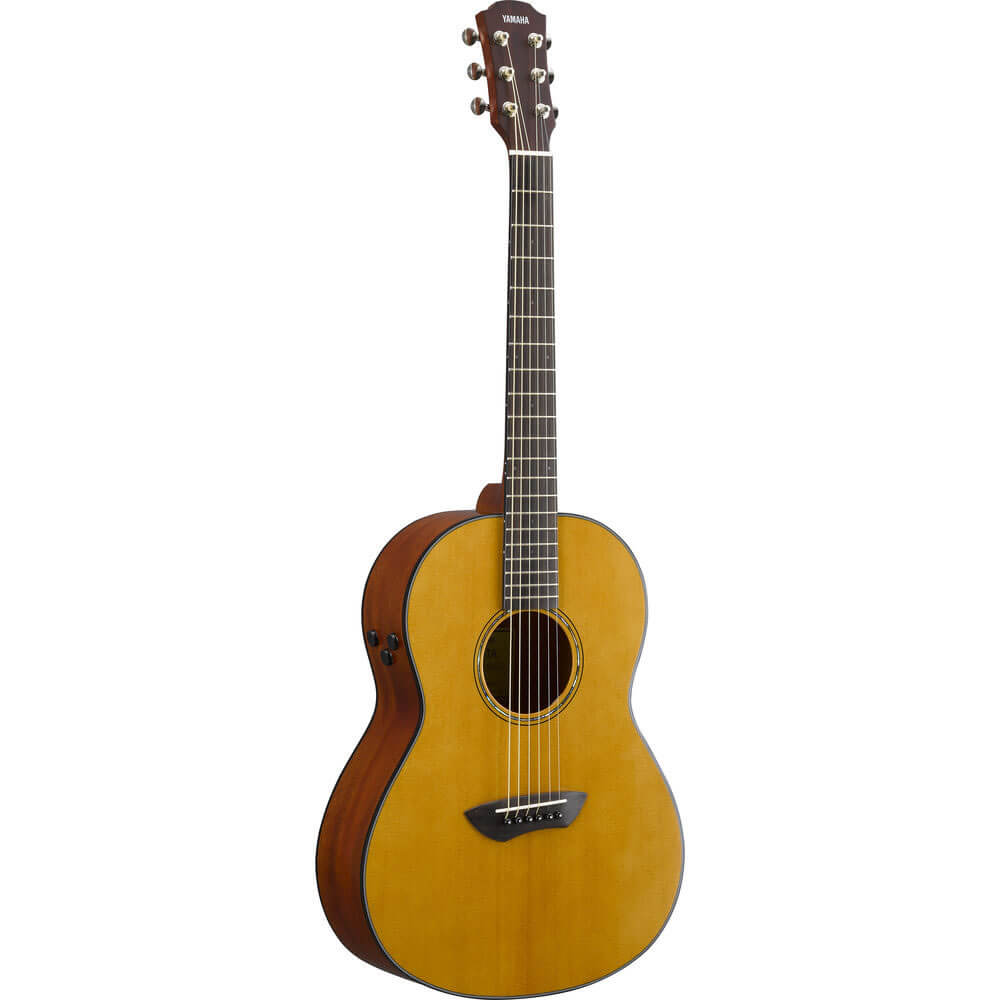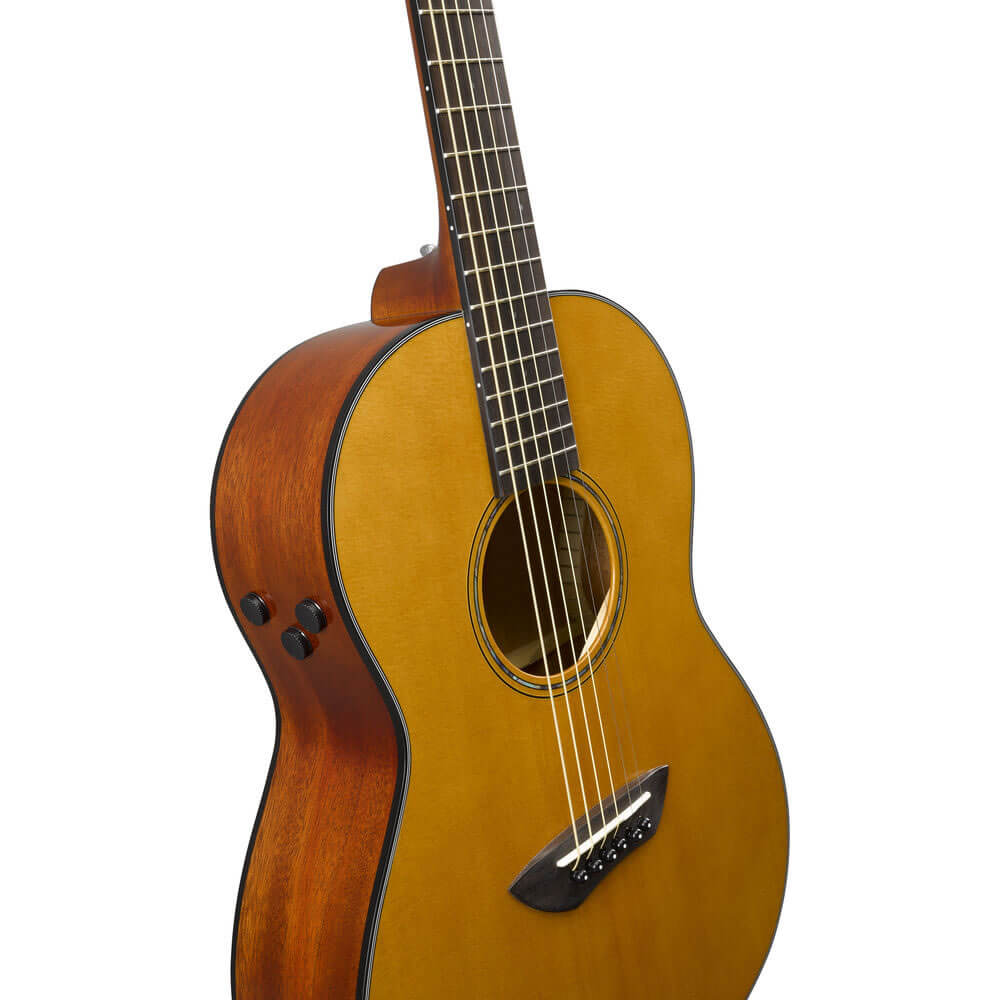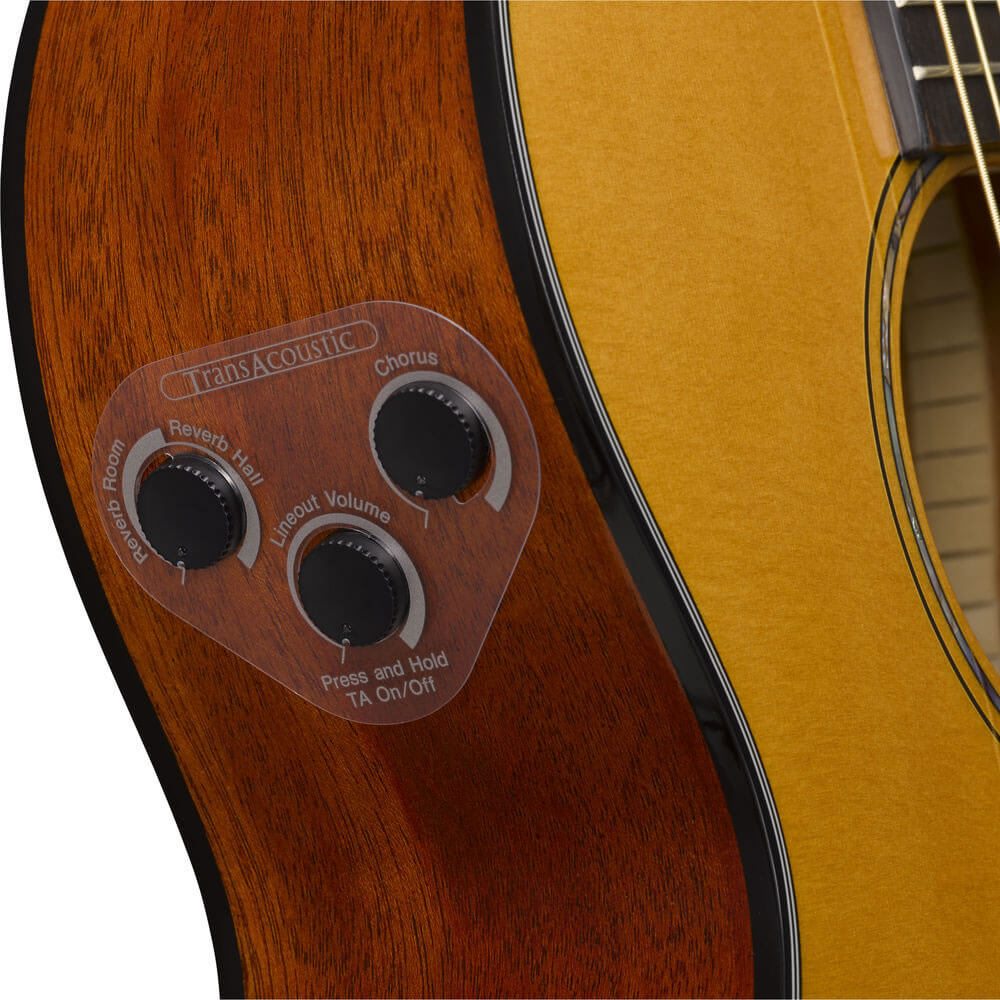 The Yamaha CSF-TA TransAcoustic Parlor Acoustic-Electric Guitar (Natural) offers traditional acoustic tones and internally amplified effects for guitarists at home, on stage, or in the studio. Its System 70 TransAcoustic electronics allow use of the built-in reverb and chorus without external amplification by employing the guitar's resonance to project the effects. An integrated SRT piezo pickup feeds the 1/4" output for easy hookup to an amplifier or audio interface/mixer.
The Yamaha CSF-TA TransAcoustic Parlor Acoustic-Electric Guitar (Natural) back and sides are constructed from mahogany, while the top is solid Sitka spruce. The nato neck is capped with a 21-fret rosewood fingerboard and side dot markers. Controls mounted on the side of the CSF-TA provided straightforward access to the line output volume and TransAcoustic settings. A hard bag is included for safe and convenient transport.
Compact body
Solid spruce top
Mahogany back and sides
Rosewood fingerboard and bridge
Onboard reverb and chorus effects
Durable hard bag included
Yamaha CSF-TA TransAcoustic Parlor Acoustic-Electric Guitar (Natural) ƒ?? Key Features:
Actuator. An actuator installed on the inner surface of the guitar back vibrates in response to the vibrations of the strings. The vibrations of the actuator are then conveyed to the body of the guitar and to the air in and around the guitar body, generating authentic reverb and chorus sounds from inside the body.
Simple Controls. Three simple knobs let you adjust the amount of effects and the line out volume level. Keeping the controls small minimizes the area of the holes in the body material, which reduces acoustic sound loss.
Chorus Control
Reverb Control (Room / Hall)
TA Switch / Line Out Volume Control
Pressing the TA Switch for longer than 0.3 seconds activates the TA function.
When a cable is connected to the line out jack, the line out volume can be adjusted by rotating knob (C).
The reverb type switches from Room to Hall around the 12:00 position.
Scalloped Bracing. The CSF series utilizes newly-designed scalloped bracing that delivers rich, full-bodied resonance. The use of forward-shifted construction maintains the strength of the body while maximizing the vibration of the guitar's top.
Newly-Designed Battery Box. The battery box integrated into the end-pin jack requires fewer holes in the body. This reduces acoustic sound loss. Connect the cable form the jack to a PA or amp to use as an acoustic-electric guitar.