Sale price
$4,619.99
Regular price
Unit price
per
Sale
Sold out
Eligible for free shipping
View full details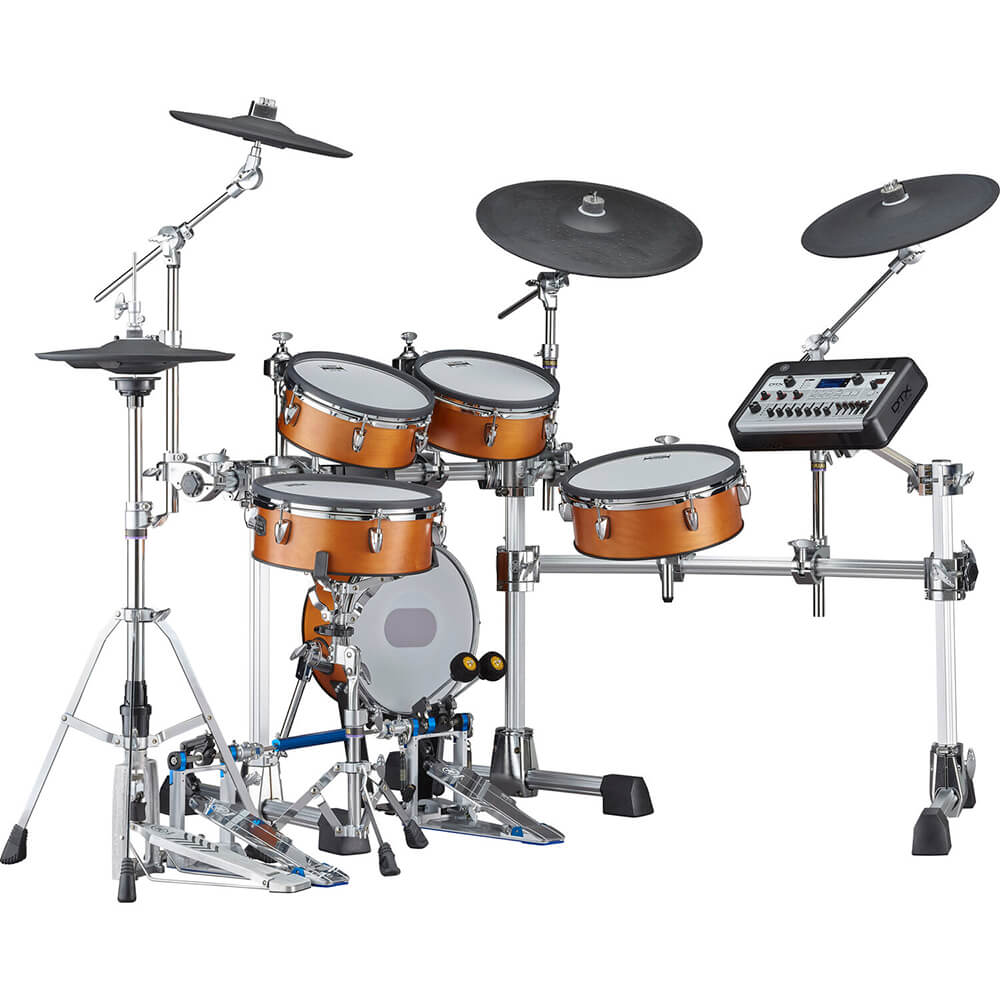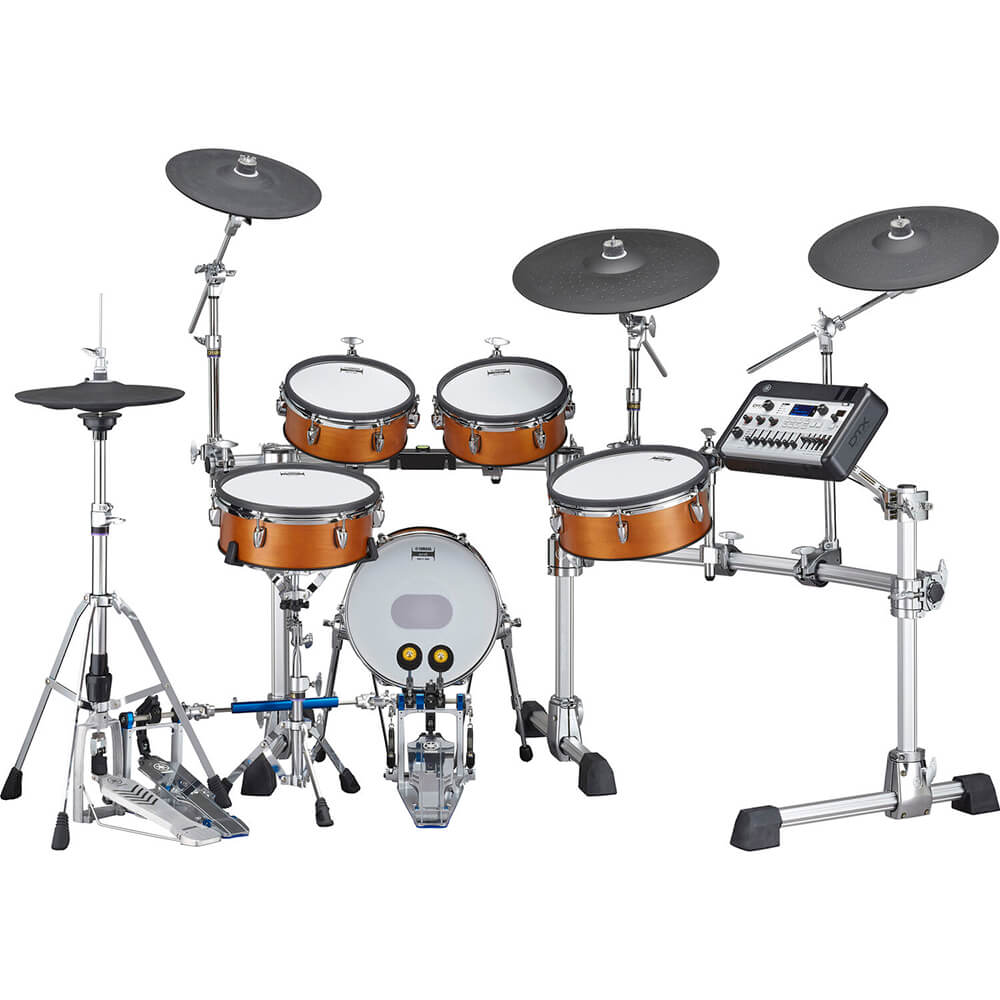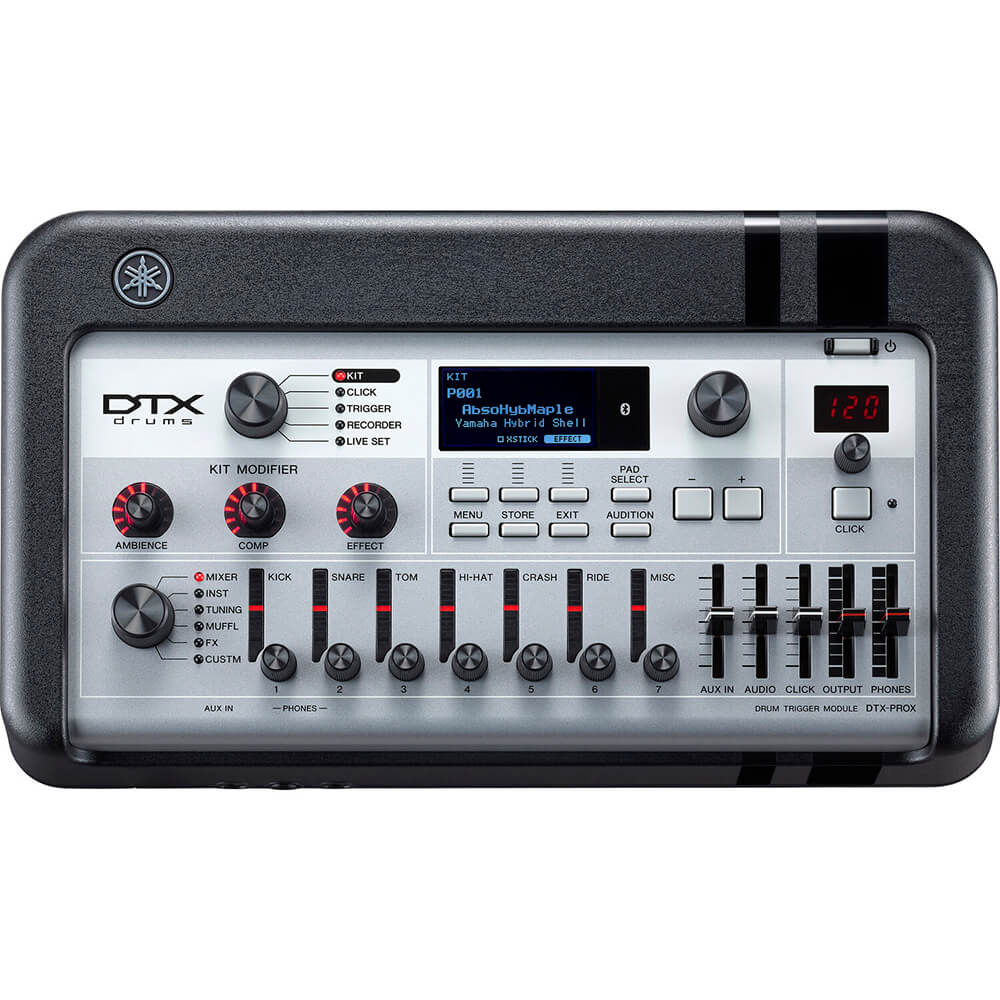 The Yamaha DTX10K-M Electronic Drum Kit with DTX-PROX Drum Module adds the traditional look of birch-wrapped shells with a real wood finish to the electronic drumming experience. The kit features a 12" snare pad, two 10" toms, and a 12" tom, all with real wood shells and tunable REMO dual-ply mesh heads that provide a quiet and durable playing surface. Also included is a 12" kick tower pad, a 13" hi-hat with a traditional stand, a 13" cymbal, a 15" cymbal, a 17" cymbal, a high-quality RS10-HRX rack system, and a 10-channel snake cable and various accessories.
The top-tier DTX-PROX drum module features the Kit Modifier FX function for easy sound sculpting and adds more knobs and faders to the front panel for additional quick parameter adjustments. The module's Live Set functionality gives you the ability to store your prearranged custom kits for quick recall during gigs. Additional outputs have also been added, giving you up to 8 individual sound outputs along with the stereo mix out.
The DTX-PROX features a variety of connections. Use USB to send and receive MIDI and audio data to DAW software or a smart device. A standard DIN MIDI connector allows you to send MIDI signals to any MIDI device, such as a hardware sequencer. Up to 14 triggers or pads can be connected to the trigger inputs, making it simple to create a hybrid setup with electronic pads and acoustic drums. In addition to the two mono 1/4" outputs, four stereo 1/4" outputs let you send up to 8 individual sounds to your mixer. Play along to your favorite music via the 1/4" aux input or the wireless Bluetooth connection.
Expanded Features in DTX-PROX
The DTX-PROX offers several updates over the original DTX-PRO module including:
Seven LED control knobs for quick sound adjustments including volume, tuning, muffling, and FX
Faders for quick volume adjustments
Live Set capabilities let you store prearranged kits, tempos, and audio files for instant recall during performances
Four additional 1/4" TRS outputs can ccommodate up to eight individual sounds
Bluetooth aux input lets you connect wirelessly and play along with your favorite tracks
Intuitive Operation for the Perfect Drum Sounds
Includes natural drum sounds with real ambience played by top studio drummers and recorded in renowned studios including Real World Studios
Includes unique kit modifiers, giving you intuitive control of Ambience, Comp, and Effectsƒ??the core elements of the drum sound creation
Equipped with a high-quality headphone amplifier that delivers high fidelity reproduction of all drum sounds
High-quality tone generator that enables natural expressive control like that of acoustic drumsƒ??with high-definition dynamics, high-performance effects processing, position sensing on snare and ride cymbal pads, low latency, and 256-note polyphony
General Features
70 preset kits and 200 user kits
733 drum and percussion sounds
256 note polyphony
10 types of training with 37 preset songs and 1 user song
Maximum loadable sampling time of 50 minutes and 40 seconds in 44.1 kHz, 16-bit, mono format or 25 minutes and 20 seconds in 44.1 kHz, 16-bit stereo
10 standard stereo 1/4" trigger inputs (14 total with the use of Y-cables)
Headphone output
Stereo 1/4" main output
Four stereo 1/4" outputs for up to 8 individual sound outputs
1/4" stereo aux input
Bluetooth aux input
Includes PA-150 power adapter