Sale price
$624.99
Regular price
Unit price
per
Sale
Sold out
Eligible for free shipping
View full details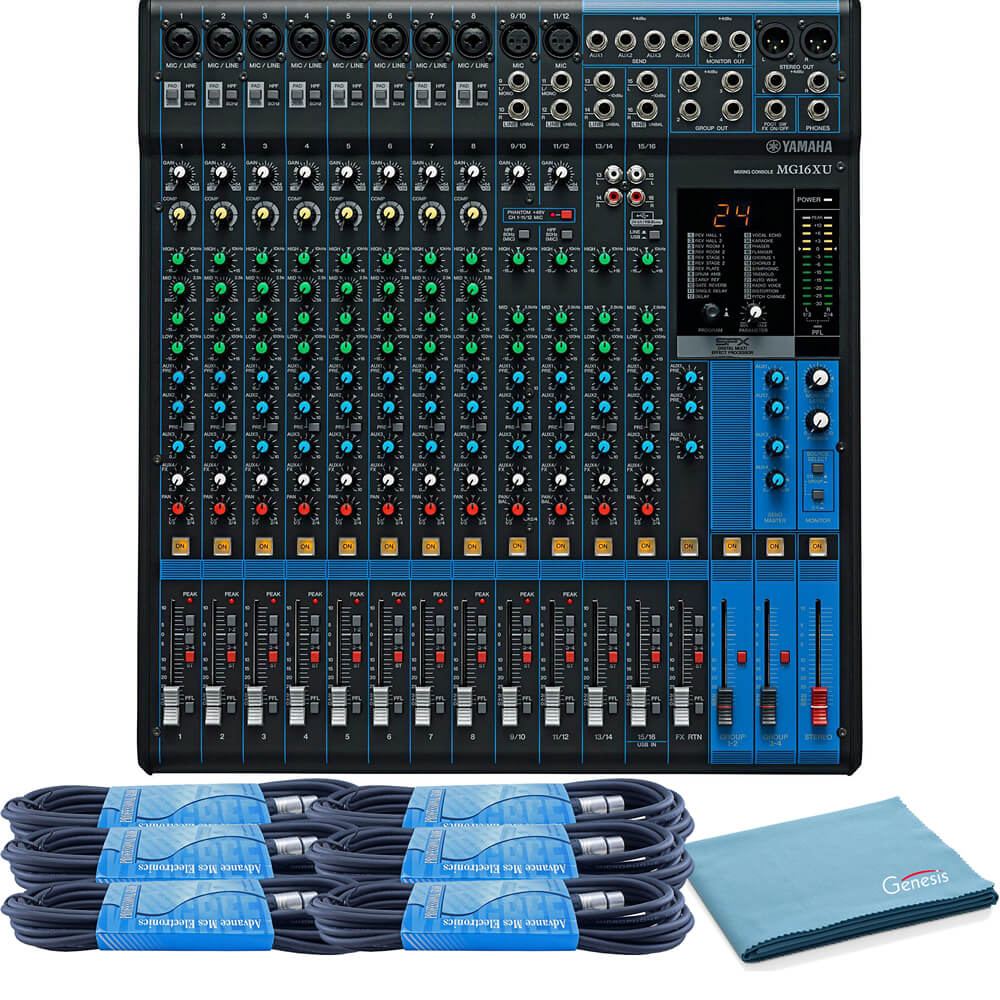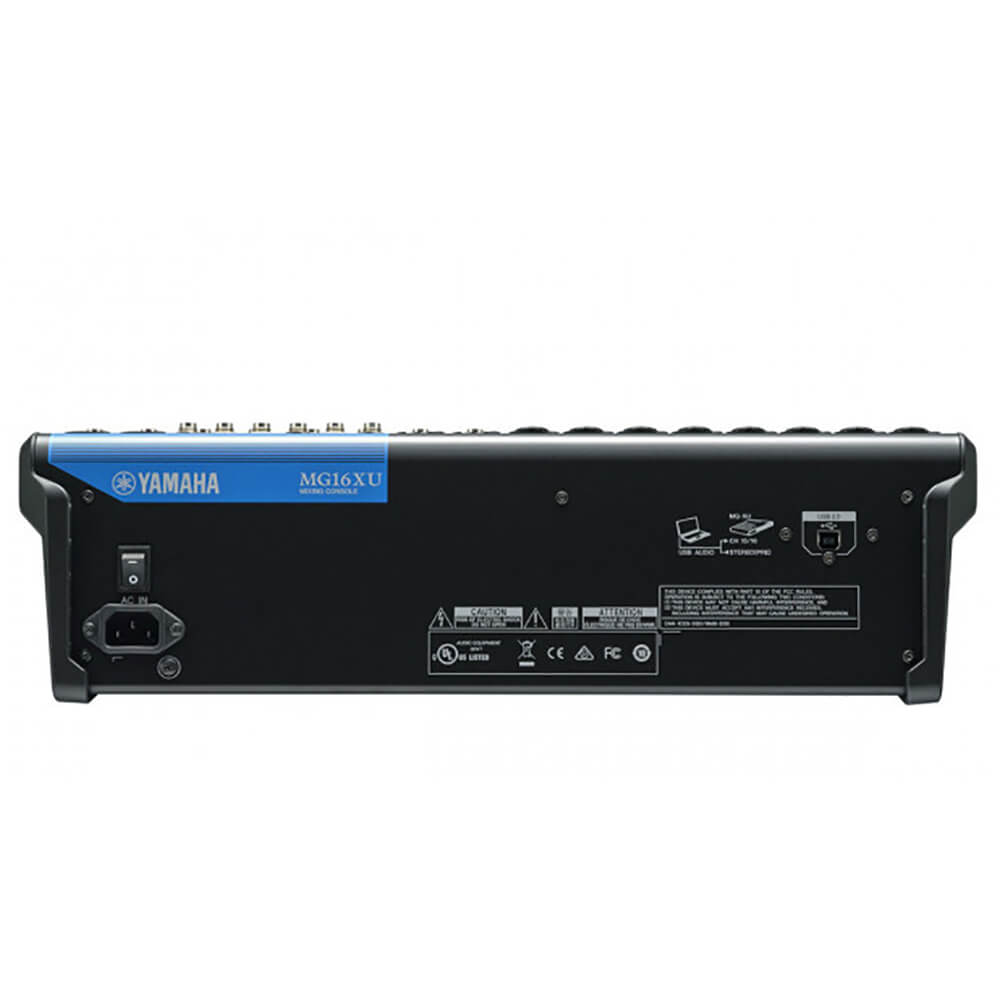 This great bundle includes -

Yamaha MG16XU 16-Channel Stereo Mixer with Effects
The MG16XU from Yamaha is a compact mixer capable of sixteen simultaneous inputs that is ideal for performances, recordings lectures and more. The mixer features eight mono mic/line combo input channels, two stereo line input channels that can also be used as mono mic or line inputs (XLR and stereo 1/4" inputs), and two stereo line inputs with 1/4" and RCA jacks. It also features USB connectivity and is capable of providing two channels in and two channels out to your computer at up to 24-bit / 192kHz, ideal for recording live performances, demos and more.
Channels 1-12 are each equipped with D-PRE mic preamps, 3-band EQ, pan control and a high-pass filter. The D-PRE mic preamps feature an inverted Darlington circuit and switchable 48V phantom power for use with dynamic and condenser microphones. Channels 1-8 each also feature 26dB attenuation switches for use with loud sound sources such as guitar amplifiers and drums.
The MG16XU mixer has XLR and TRS stereo outs for connecting to your PA system or monitor speakers. It also has a 1/4" headphone output with level control for personal monitoring, as well as additional TRS 1/4" stereo monitor outs for sending to powered speakers, amplifiers or devices such as digital recorders.
Each of the MG16XU's channels feature a dedicated FX bus send level and there are 24 effects presets to choose from. The overall level of the FX bus is controlled by the dedicated FX return level control. Providing reverbs, delays, phaser, flanger, chorus, tremolo, auto-wah, distortion and more, these effects can be used to help vocals and instruments sit better in your mix.
Yamaha MG16XU Features:
10x Mic Inputs
16x Line Inputs
2-In/2-Out USB Up to 24-bit / 192kHz
Built-In FX with 24 Presets
XLR and TRS 1/4" Stereo Outs
Four Group Buses & Four Aux Sends
"D-PRE" Mic Preamps with 48V Phantom
HPF & 3-Band EQ on Channels 1-8
1/4" Headphone Output with Level Control
PAD & 1-Knob Compressor on Channels 1-8
USB works with PC, Mac and the iPad (2 or later) through the Apple iPad Camera Connection Kit / Lightning to USB Camera Adapter
Includes Cubase AI DAW software (download)
Four TRS auxiliary outputs with dedicated send level controls on each channel for routing aux mixes to external devices such as reverb units, monitor mixers and more
Four group buses (two stereo) with overall level control fader and dedicated outputs for creating a sub mix such as a drum group, or for routing separate mixes to amplifiers, powered speakers or other external equipment
3-band EQ on channels 1-8 and 2-band EQ on channels 9-16
Pan/balance control on each channel
One-knob compressor on channels 1-8 to smooth out the dynamics of vocals and instruments to help them sit better in your mix