Sale price
$4,499.99
Regular price
Unit price
per
Sale
Sold out
Eligible for free shipping
View full details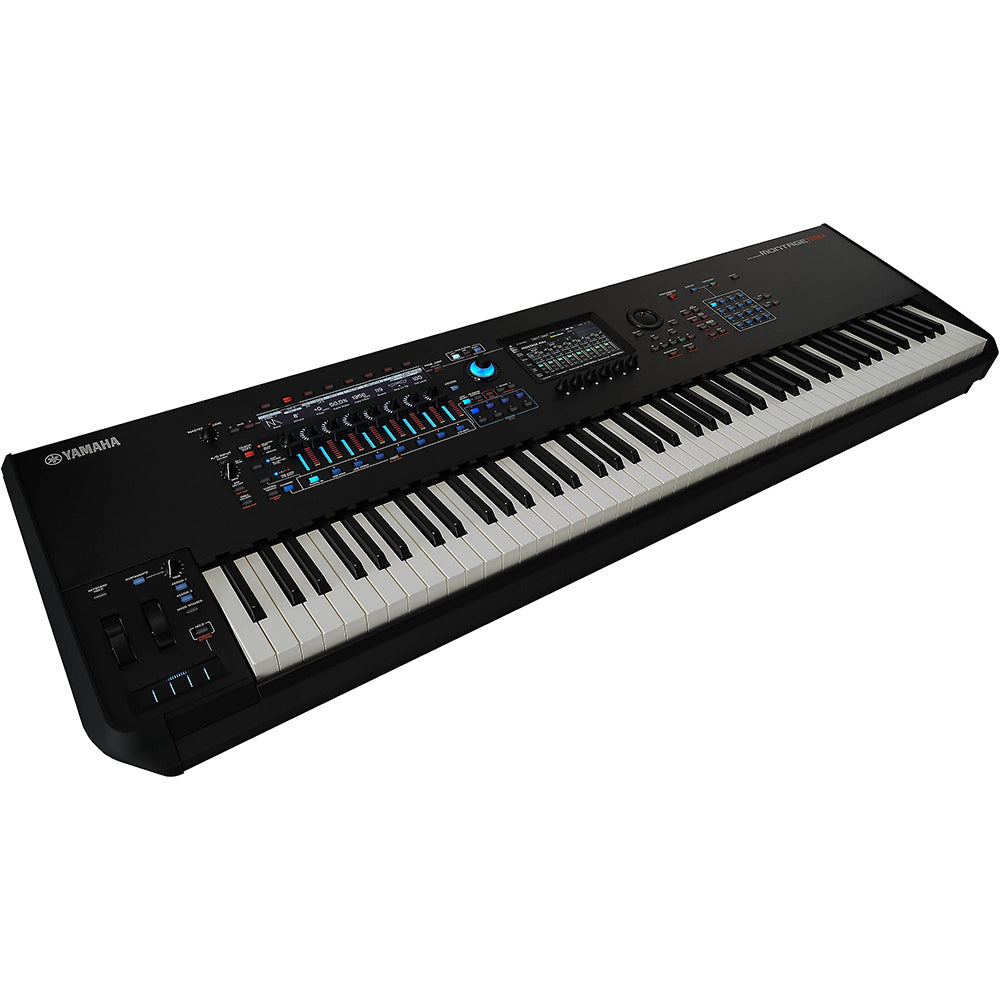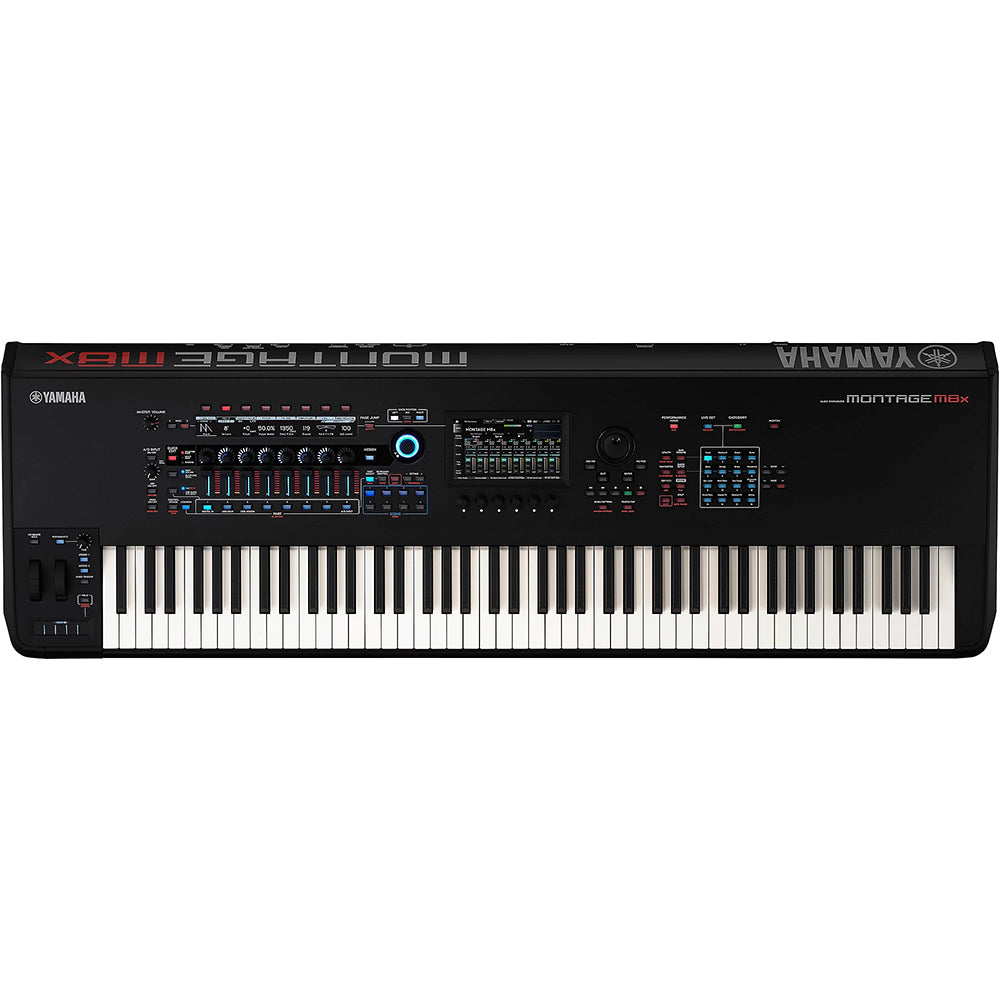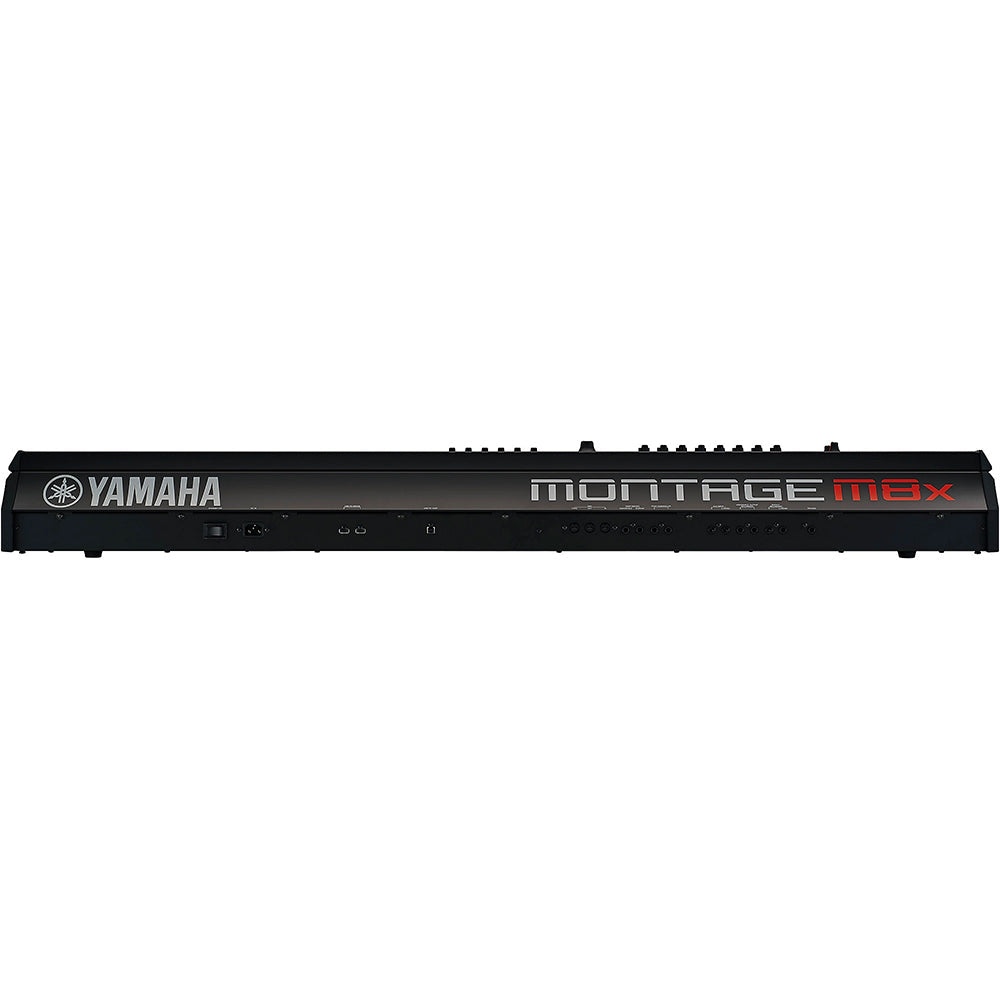 The Yamaha Montage M8x will help you realize amazing sound with three engines that recreate warm vintage analog synths, cutting-edge FM synths and ultra-realistic instruments. The Motion Control engine enhances these capabilities, adding a unique fourth dimension of control to your music making. Unlike traditional hardware synthesizers, Montage M8x seamlessly bridges stage and studio with deep computer connectivity and integration. Designed to meet the needs of synthesists, keyboardists and pianists, Montage M8x introduces a new era of sound, control and workflow in music creation.
AN-X engine models analog synthesizer sound and behavior
AWM2 architecture with 128 Elements per part delivers more articulations, dynamics and high-definition sound
FM-X features 8-operator FM synthesis for creating modern, dynamic synth sound
9.97GB Wave ROM preset memory, 3.8GB Flash ROM user memory
400-note polyphony (AWM2 Preset: 128, AWM2 User :128, FM-X: 128 & AN-X: 16) for modern music production
VCM rotary speaker effect and realistic drawbar behavior deliver authentic organ control and sound
16 Library slots for thousands of custom user Performances and waveforms
Pure Analog Circuit 2 provides clear harmonic reproduction and even frequency response for powerful, clear sound
GEX weighted action delivers remarkable piano-like expressiveness
Polyphonic aftertouch allows precise control of each held note
Three sound engines
AN-X: recreates the warm, classic sound and behavior of an analog synthesizer
AWM2: sample-based engine for emulative sounds with unparalleled realism and expression
FM-X: 8-operator FM synthesis for modern digital sounds and dynamic expressive behavior
GEX action with polyphonic aftertouch
Yamaha's GEX action provides key repetition behavior typically found in grand pianos and elevates your performance and sound creation with polyphonic aftertouch, a revered synth control found in the legendary CS-80 and DX1 synthesizers. Polyphonic aftertouch allows you to individually modulate held notes with pressure.
400-note total polyphony
Montage M8x offers up to 400-note polyphony: 128 AWM2 preset memory, 128 AWM2 user memory, 128 FM-X and 16 AN-X.
Pure Analog Circuit 2
The upgraded Pure Analog Circuit included in Montage M8x reduces noise and improves the dynamic range, crosstalk, low-frequency phase and distortion rate, resulting in clearer sound at all volumes. You'll also find the sound has more detailed low-mids and presence.
Performance controls
Montage M8x has a 5-segment ribbon controller with a dedicated hold button, a keyboard hold button for sustaining chords while using knobs to edit and a portamento on/off button and dedicated portamento time knob.
Dedicated part and scene control
Dedicated keyboard, part and scene control buttons to control 16 Parts per Performance provide intuitive control, particularly beneficial for live performances, improve overall usability and add dimension to each Performance.
E.S.P. Extended Softsynth Plugin (VST3/AU)
Coming in early 2024, the Extended Softsynth Plugin (E.S.P.) replicates Montage M in your favorite digital audio workstation software. Free for all registered Montage M users, E.S.P. allows you to create, edit and mix Montage M Performances anywhere without the hardware, offering an unprecedented level of stage and studio integration.
Faster, more intuitive navigation
Upgraded navigation enables quick, intuitive sound editing and operation, with a dedicated NAVIGATION button offering a visual overview of a Performance. For deeper editing, there's also a 512×64 Quick Edit screen, 6 touchscreen display knobs and a PAGE JUMP button that moves what's in the LCD screen over to the larger 7" TFT color touchscreen.
USB multichannel audio and MIDI interface
Simplifying your studio setup, Montage M8x offers a USB MIDI and multichannel 32 output / 6 input audio interface. Streamline MIDI recording virtual instrument monitoring and multitrack audio recording through a single USB cable so you can spend more time being creative.