Sale price
$499.99
Regular price
$549.99
Unit price
per
Sale
Sold out
Eligible for free shipping
View full details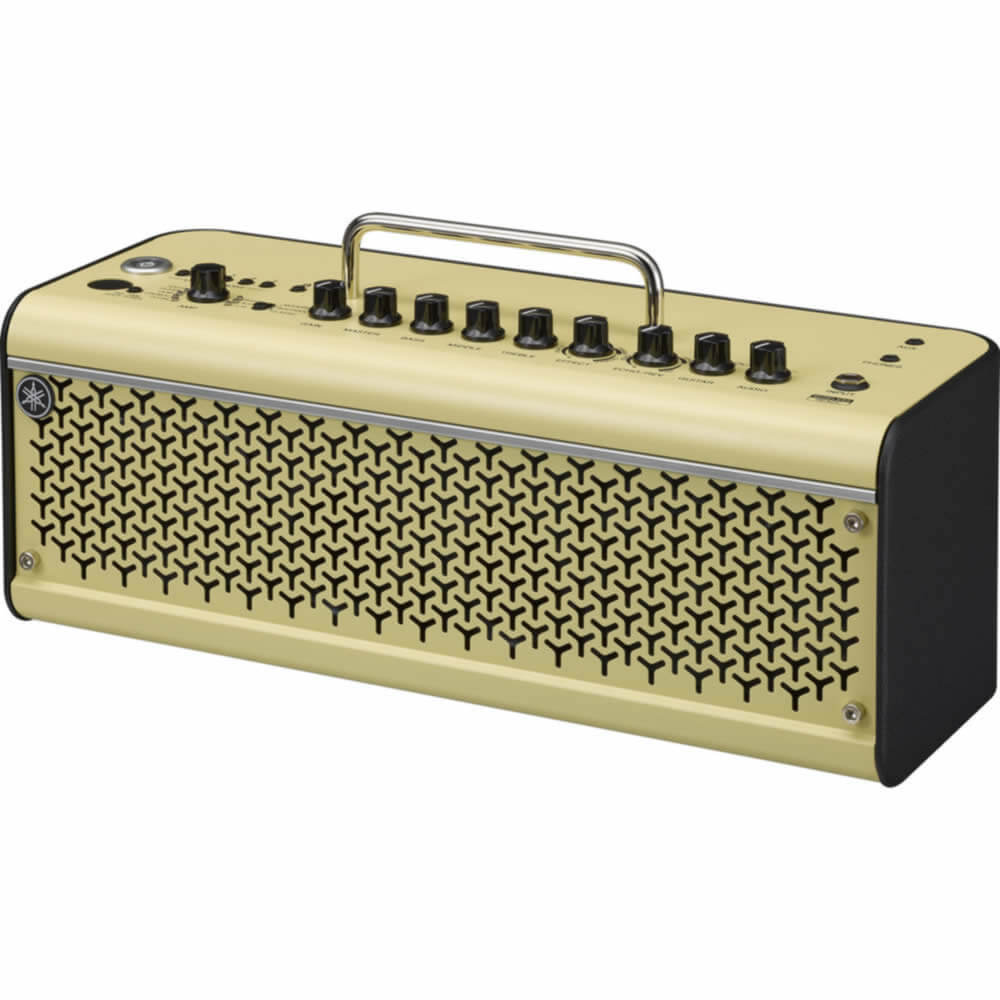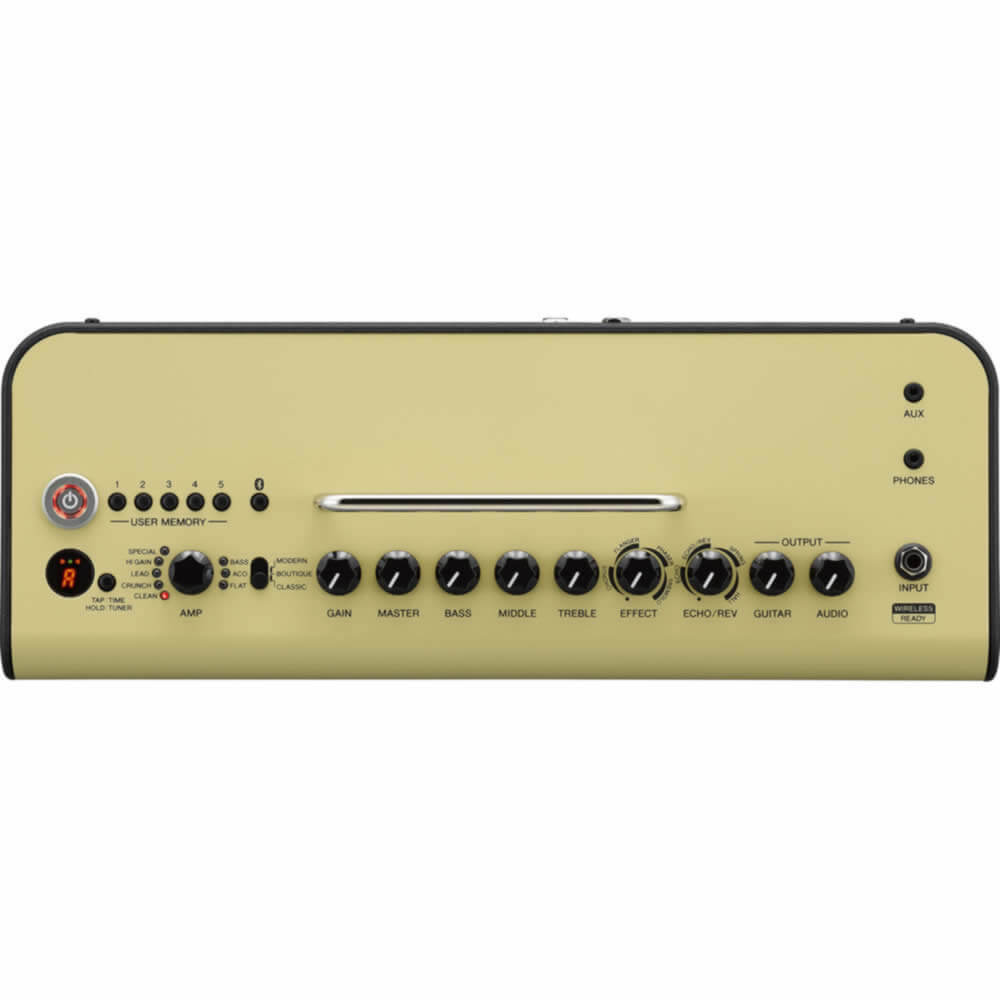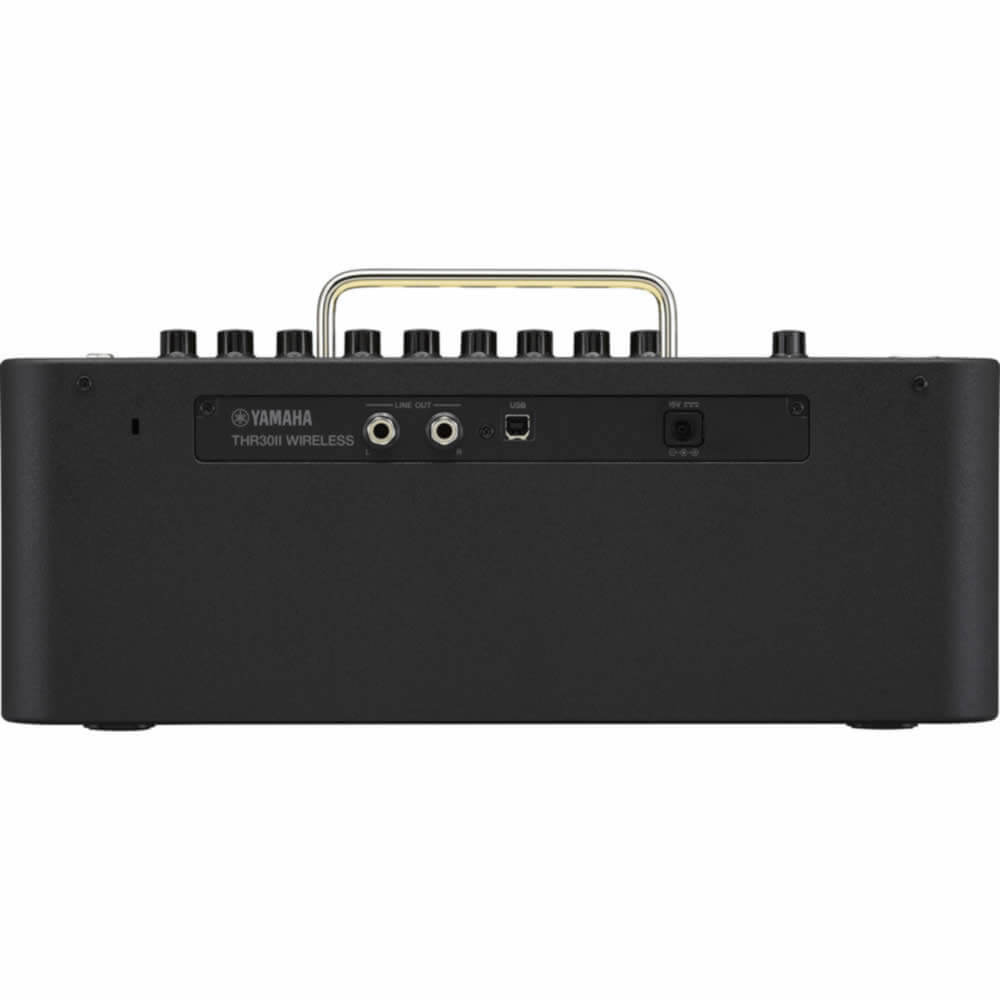 The Yamaha THR30II WL 30-Watt Wireless Modeling Combo Stereo Amp with Effects is a 30W desktop amplifier for electric guitars. It provides a miniature 2 x 3.5" stereo cabinet as well as a USB port for interfacing with your computer and recording software.
A wireless receiver is built into the amplifier. This receiver is compatible with separately available Line 6 Relay G10T Transmitters.
This is a modeling amplifier with eight innate profiles and five slots for user presets. When paired with a corresponding app, you'll have access to 24 amp tones in total, with 15 guitar amp models, three bass amp models, three mic emulations of acoustic-electric guitars, and three flat voicings for other instruments. Many of these voices are emulations of vintage tube gear.
Additionally, the THR30II Wireless has an Amp mode button that expands further upon the built-in amp tones. Press this button, and you'll cycle among Modern, Boutique, and Classic Modes. This effectively triples the number and variety of amp models housed with the unit. Clean might be an American style amp in Classic mode, but flip the amp into Boutique mode, and Clean now gives you a low-wattage EL34 design. This is one example of the way the Amp Mode button changes the character of each amp setting.
Plug your guitar into this amplifier, or use it as a speaker to play your favorite audio. It provides Bluetooth support for audio playback and editing via the THR Remote editor app, which allows you to load and edit tones into the amp.
Also, you can monitor audio through the built-in 3.5mm headphone output, or play music from compatible media players through the 3.5mm auxiliary input. With two 1/4" line outputs, you can also take stereo analog outs to your favorite recording device, mixers, and more.
This amplifier sports a built-in rechargeable battery. The battery lasts up to five hours, giving you plenty of time to busk outdoors without worrying about power. An AC adapter is also included.
Bluetooth Support
The amp features Bluetooth functionality for audio playback, the mobile editor app, or separately available, third-party controllers to call up your own customized presets without the need for any manual parameter adjustment or cable connection.
Mobile Editor for iOS/Android
The THR Remote mobile editor app provides users with convenient remote amplifier operation from your smartphone. There's no need to be directly in front of your amplifier to dial in your guitar tone. Just open the app and tap to shape your own unique sound while sitting on your sofa. Windows and Mac versions of the editor are also available.
Virtual Circuitry Modeling
Yamaha's Virtual Circuitry Modeling (VCM) simulates each circuit down to the component level. By modeling these components and the interactions between them, VCM realistically recreates the nuances that give boutique tube amplifiers their sound and feel.
Multiple Guitar Amp Models and Effects
Three banks of five guitar amp models offer everything from shimmering cleans through bluesy overdrive and crushing high gain. Each bank also features a bass amp model, mic model for electric-acoustics, and flat voicings without any modeling for anything else you might want to connect.
In addition, THR features dual circuits providing eight natural and musical effects. One circuit handles stompbox-style modulation effects, while the other provides delays and reverbs.
A compressor and noise gate are also available via the THR Remote editor software.
Hi-Fi Audio Technology
The speaker enclosure is optimized to handle both guitar and audio playback sound, making the THR capable of giving you amazing tone for both your guitar and your favorite music from a compact, portable amp.
Extended Stereo Technology
THR incorporates Yamaha's new Extended Stereo Technology to create a wide, spacious stereo audio image. Stereo tracks and studio-quality reverb combine to add a depth to your sound that belies such a small enclosure.
Integrated Audio Interface
This amp is USB Class Compliant, allowing easy connection with Windows, Mac, iOS, and Android devices without the need to install drivers. You can also use the amp as an audio interface for recording.
Cubase AI / Cubasis LE
This amp is bundled with Cubase AI and Cubasis LE. Cubase AI is Steinberg's professional music production application that offers full-fledged recording and editing. Cubasis LE is a multitouch compatible DAW application that allows for music production on the iPad.
Built-In Wireless Receiver
The THR30II Wireless features a built-in wireless receiver. A Line 6 Relay G10T transmitter (available separately) is required for wireless use.
Rechargeable Battery
The THR30II Wireless features a built-in rechargeable lithium-ion battery, giving you up to five hours of play time when you're on the go.
1/4" Line Outputs
The THR30II Wireless features stereo 1/4" outputs that offer additional flexibility for recording and performance.