Sale price
$2,599.99
Regular price
Unit price
per
Sale
Sold out
Eligible for free shipping
View full details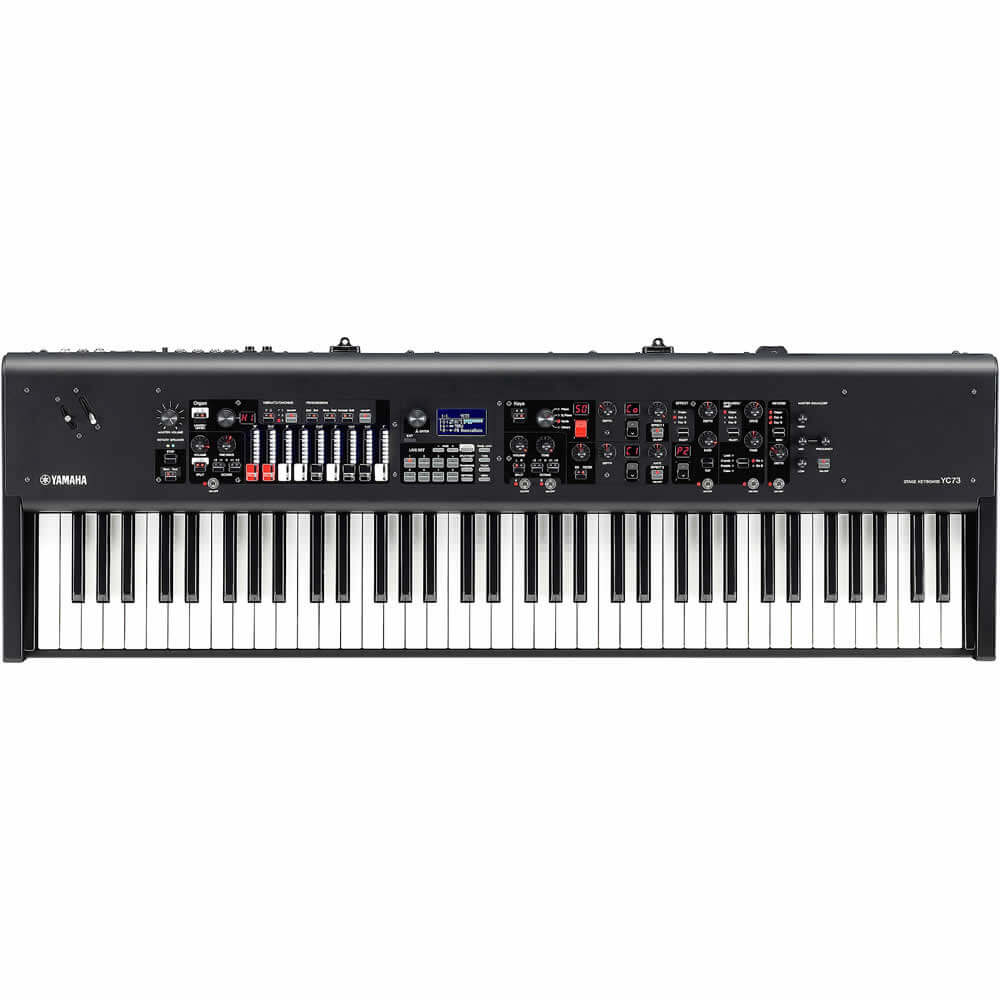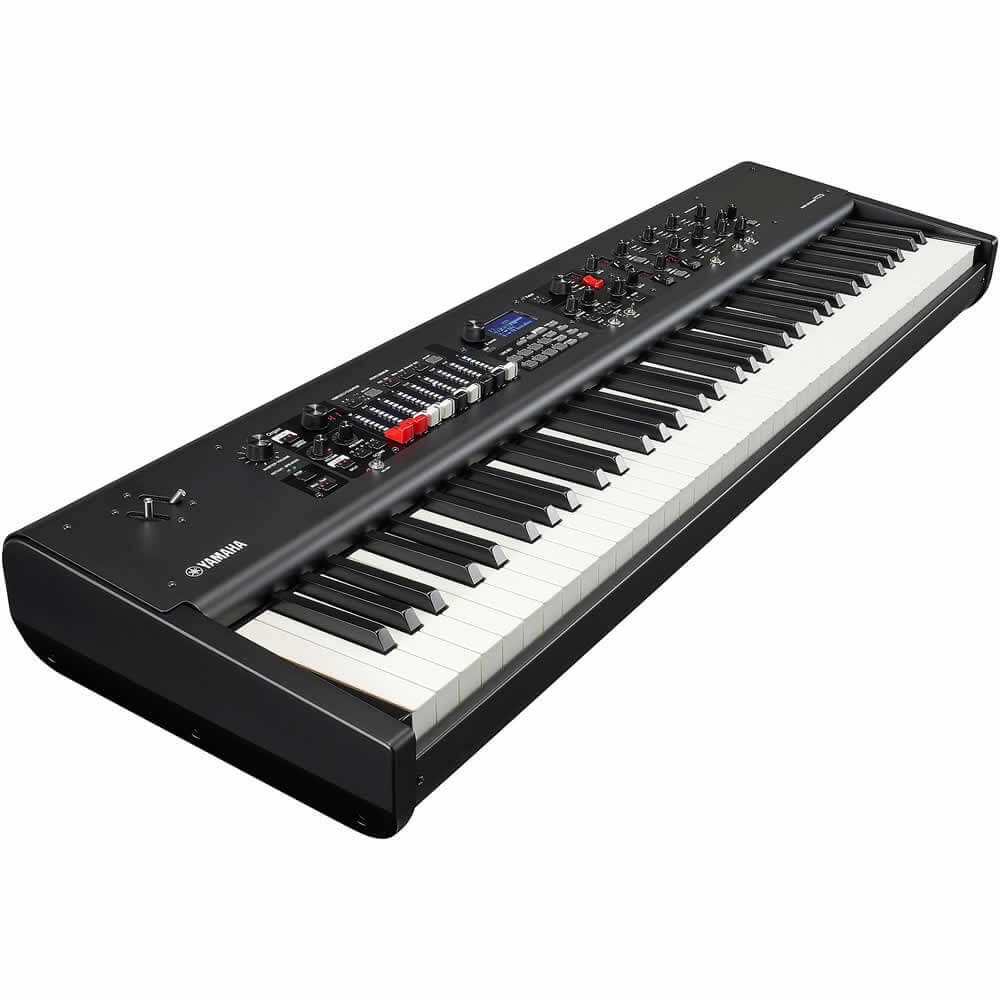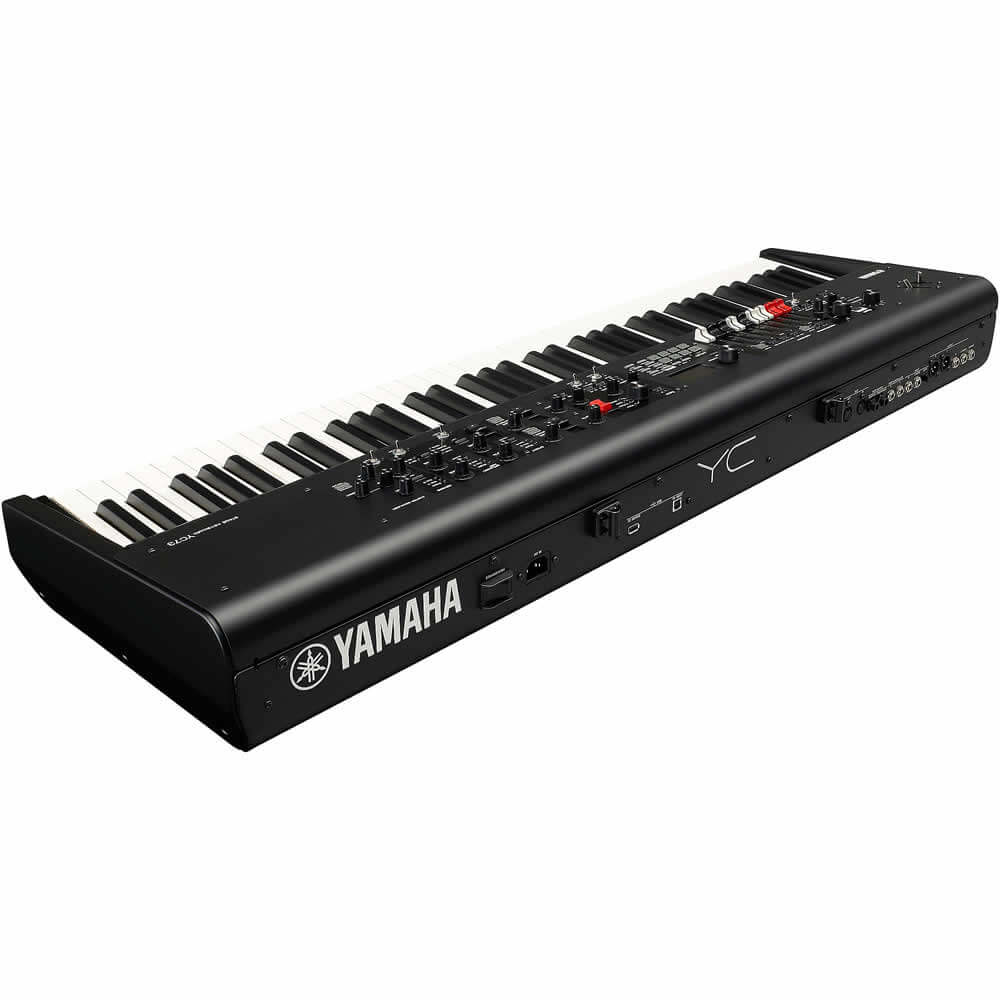 The Yamaha YC73 73-key Digital Organ and Stage Keyboard features great sound, expressive touch and modern design. YC73 is powered by Yamaha's proprietary Virtual Circuitry Modeling (VCM) organ engine, which recreates individual component behavior to reproduce classic organ character and, most important, sound. In addition to organs, it comes with acoustic/electric pianos and iconic FM synth sounds that Yamaha made famous. YC73 has an intuitive control panel with physical drawbars and 73 keys weighted and balanced like an electric piano.
Yamaha YC73 73-key Digital Organ and Stage Keyboard ƒ?? Key Features:
Compact and portable
Intuitive controls with no menu diving
73 weighted and balanced keys that feel like an electric piano
32 types of effects including authentic rotary speaker simulation
9 physical organ drawbars
Includes classic organs, pianos, electric pianos and FM sounds
Balanced electric piano action
The Yamaha YC73 has a weighted and balanced action that models the unmistakable feel of an electric piano. With an E-to-E keyboard and a touch that falls between graded acoustic piano and authentic organ action, it's quite possibly the most versatile YC of all.
Intuitive user interface
All controls required during onstage are placed in dedicated sections on the control panel, such as Organ and Keys. This gives you direct access to the parameters you need at any time and allows you to instantly improvise sound changes on the fly. In addition, the Organ section features newly developed physical drawbars, which naturally deliver exceptionally high playability and even allow you to immediately check the current settings of the drawbars when switching among different sounds, letting you fully concentrate on your performance.
Physical drawbars
The nine drawbars on YC73 have the footages and ratcheting you expect in an organ, but there's more than meets the eye. See-through drawbar stops with customizable LED light color make it easy to see differences between simulated upper and lower configurations and to play in split mode. It's like having a virtual set of drawbars to give you more sounds, more flexibility and more choices than you ever thought possible in a compact stage keyboard.
VCM organ
Yamaha puts your favorite classic organ sounds in one powerful, compact stage keyboard. YC73 models three organ vintages: just out of the box, well-traveled and character-rich vintage. Need more? Go under the hood to adjust key click, leakage, rotary speaker speed and more to get the one-of-a-kind organ tone you've been searching for.
VCM rotary speaker
The YamahaYC73 brings you the authentic sounds of classic rotary speakers with no maintenance required. Choose from two faithfully modeled rotary speaker profiles ƒ?? clean and full or dirty and aggressive ƒ?? and adjust top or bottom rotor speed, balances and more for total control.
FM organ
In 1983, Yamaha introduced the iconic sounds of FM synthesis to the world with the launch of DX7. Now YC73 brings FM synthesis to the organ for a new generation of players. Simply switch to FM organ and now the drawbars control 8 FM operators that send a pure sound with massive low end.
Yamaha premium acoustic pianos
The Yamaha YC73 features two premium concert grand pianos: Yamaha CFX and Yamaha S700. These pianos provide full dynamic expression and nuance through meticulous recording and voicing. Also included are Yamaha C7, one of the most-recorded pianos in the world and known for being able to cut through a mix with power and clarity, and Yamaha U1, the most popular upright piano in the world.
Electric pianos
YC73 is equipped with high-quality electric piano sounds perfected in and derived from the Yamaha CP series. Powered by the same technology that made DX7 famous, YC73 features real 8-operator FM synthesis for full dynamic and expression that can't be reproduced with samples.
VCM effects
VCM recreates the sound and behavior of vintage effects and high-end studio signal processors through nine FX processors that model the circuits down to the original analog component level and let you customize the sound on the fly with dedicated control panels.
Seamless sound switching
Seamless sound switching allows YC73 to smoothly switch from one sound to another without cutting off the notes, envelopes or effects of the initial sound. This is useful between songs in live performance situations where the sound from one song can fade out while selecting the sound for the next song.
Powerful MIDI control and built-in USB audio/MIDI interface
Comprehensive MIDI control functions and the powerful Master Keyboard function make it more useful to connect and use this instrument with software synthesizers and external MIDI devices. Moreover, YC73 has a built-in class-compliant USB audio/MIDI interface, which makes for greater recording ease in home and professional studios as well as greater onstage performance power.